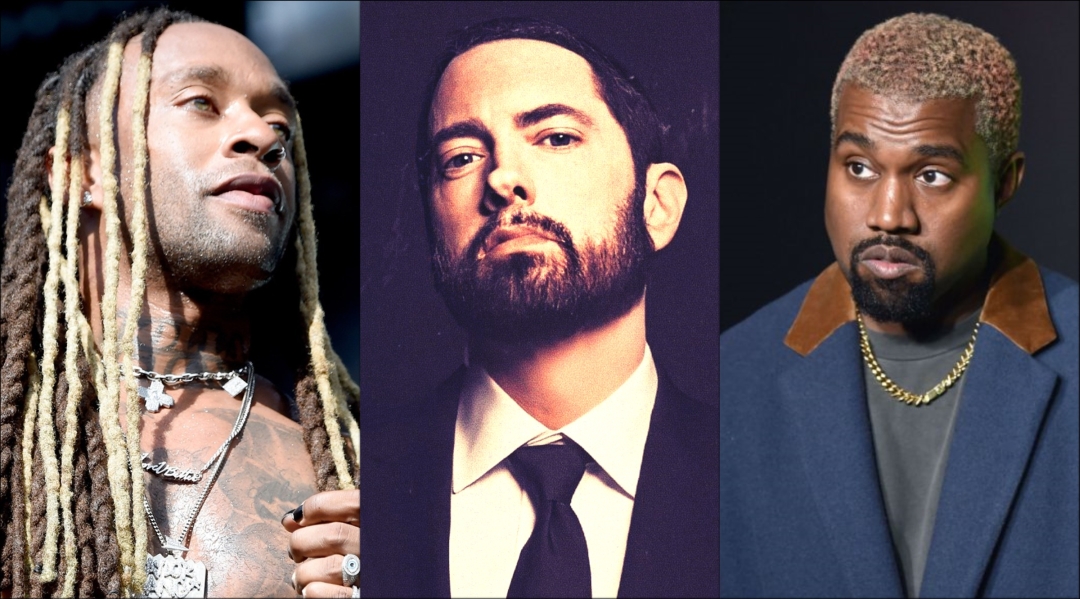 Ty Dolla $ign bagged many features with high-profile stars, but the one that landed him the invitation to "Music to Be Murdered By: Side B" was not even his most popular.
However, Eminem who was interested in a singer before got intrigued when he heard Tyron singing on Kanye's song.
Marshall explained how his collaboration with Ty on "Favorite Bitch" happened:
I've been a fan of his for a while now. He pops up on my YouTube feed a lot because I'm always looking at what's new, what's out and shit like that. So a lot of times his videos will pop up and the one that really caught my ear, that sealed it for me was the "All mine" joint that he did with Kanye where he's singing the falsetto. Shit, it was so crazy, and I was like, "Yo, I gotta have this". But I had to have the right song first before I approached him with it. Yeah man, he's nuts. The fucking harmonies he does and shit, like he's out his mind.
Watch the video below:
Full Interview:
Listen to "Music to Be Murdered By: Side B" below: