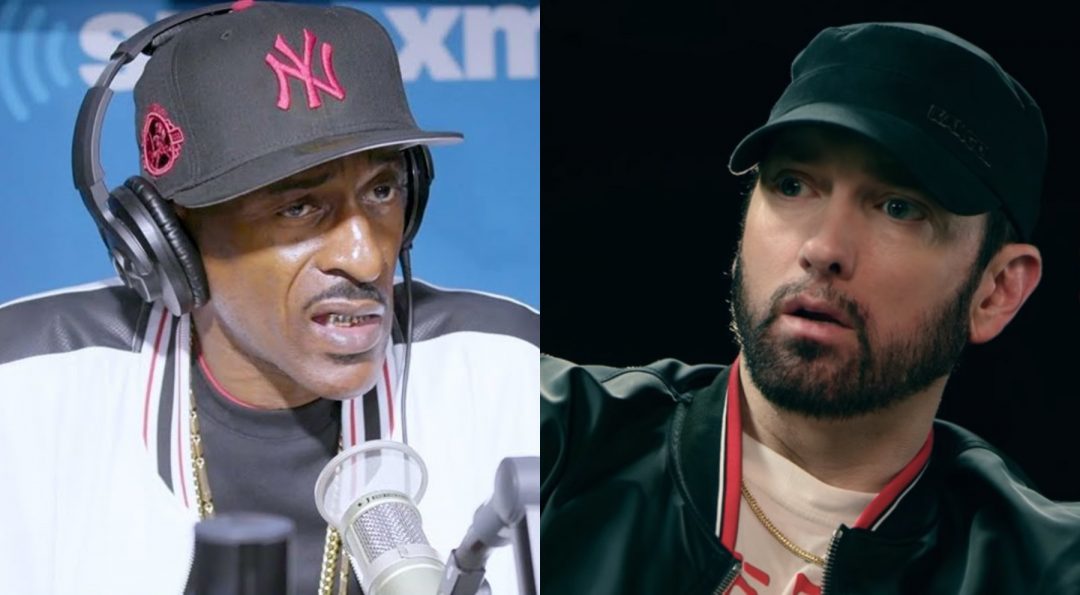 After his recent recognition of Eminem's talent, the legendary MC one more time declared his appreciation of Em. In an interview on Shade 45 Rakim faced a comparison between himself and Big Daddy Kane as well as Eminem and Jay Z.
The host suggested that Eminem gravitates more to Rakim because he's a lyricist, which provoked an immediate reaction from the MC:
He is a beast. That's my man.
It led to the question that meant to make Rakim choose a side and declare who he respects the most, lyricists or rappers? However, Rakim has been in this game for too long to fall for this:
It depends. You know you've got some rappers who make dope songs and you've got some lyricist that make us rewind the song. I'm still a fan of hip-hop. It could be male, female, white, black. I know it when I hear it, and I love to hear it. People pushing the envelope, keeping the genre alive.
There is no secret that Eminem holds Rakim in high regard and declared himself a "Product Of Rakim" on "Rap God". It is good to know that the living legend in his turn appreciates Em and talks about it publicly, dismissing attempts to diminish Em's impact.
Watch the clip below: