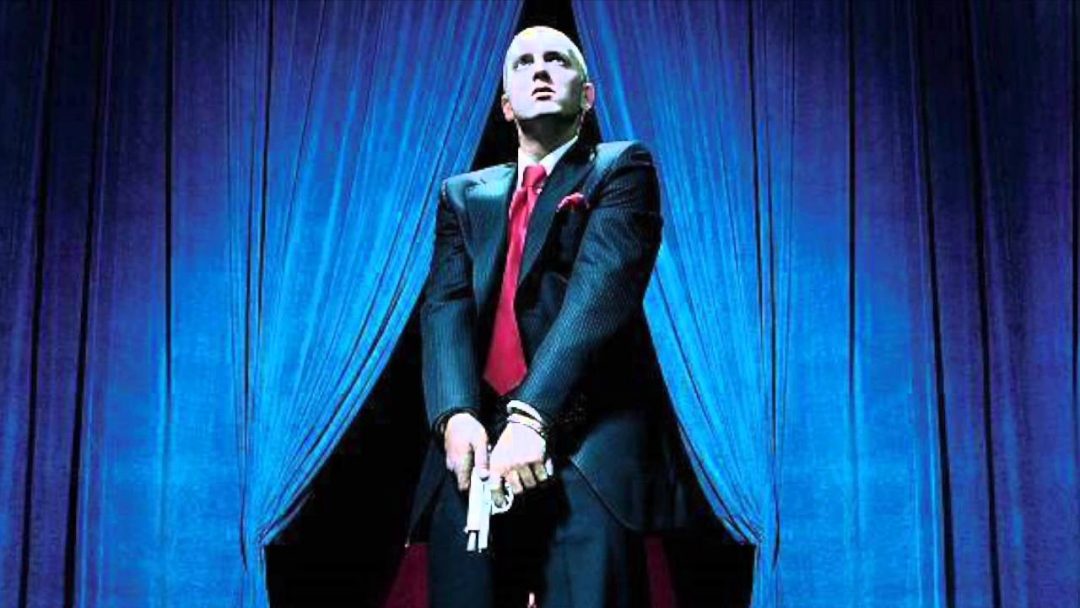 Next month Eminem's album "Encore" will mark the 15-year anniversary since its release. It was not received kindly by critics and became one of the most problematic Eminem's records. However, it has aged nicely, making many people re-evaluate their perception of this work. Today we are looking back at the history of this record to remind you of some interesting facts about "Encore".
1. At the time of recording, Eminem considered this to be his final album.
2. The release date of "Encore" was pushed forward after a leak.
The album was slated to be released November 16, 2004, but that date was moved up to November 12, 2004, after it leaked to the internet.
3. The leak forced Eminem to quickly write new songs to replace some leaked tracks.
Eminem himself was not satisfied with the quality of new songs and how they changed the tone of the record. In his 2017 interview he said:
I remember four songs leaked and I had to go to L.A. and get Dre and record new ones. I was in a room by myself writing songs in 25, 30 minutes because we had to get it done, and what came out was so goofy. That's how I ended up making songs like "Rain Man" and "Big Weenie." They're pretty out there. If those other songs hadn't leaked, Encore would've been a different album.
4. The Secret Service had investigated Eminem for lyrics on "We As Americans". The song that was originally from "Straight from the Lab" but made it to the bonus tracks of "Encore". The line goes as:
Fuck money! I don't rap for dead presidents
I'd rather see the President [dead].
"[Dead]" was censored on the official version but not on the track that was leaked, and it drew the attention of the Secret Service that started "looking into the case", trying to decide if the lines could be interpreted as a threat against then-President George W. Bush. They soon decided that no action was to be taken since it was unclear as to which president the lyrics referred to.
5. "We as Americans" was written while Em was on a two-year long probation for carrying a concealed weapon. One of the conditions was to refrain from possessing a firearm, which led Eminem to reflect on how he now was supposed to face threats and defend himself.
6. In the video for "Like Toy Soldiers", the song that reflects Eminem's position against violence in hip-hop, Big Proof played Bugz, another D12 member, who was killed in 1999. Proof himself was shot and killed in 2006. In his book "The Way I Am" Em wrote:
In the year after [Proof] died, I would stare at the ceiling and think about that video (Like Toy Soldiers). Did karma cause that to happen in real life? Did I?
7. Eminem has expressed dissatisfaction with his work on this album.
More than once Em stated that "Encore" is not some of his best work or even mediocre.
8. Nevertheless, "Encore" has become a commercial success.
The album sold 710,000 copies in the first three days it was available and 1.5 million copies in its first week out and certified 4 times Platinum by the end of the year of its release.
9. "Encore" made the first breakthrough in digital sales.
The album made digital history in becoming the first album to sell 10,000 digital copies in one week.
10. "Encore" topped Billboard charts.
The record topped the Billboard 200 weekly chart in 2004 and finished 2005 at the second spot on the Billboard 200 year-end chart.
11. Until recently, that was the only album that has not won Eminem a Grammy.
In 2005, the album received a Grammy nomination in the Best Rap Album category and the Best Rap Performance By a Duo or Group for the track "Encore" recorded with 50 Cent and Dr. Dre. The song "Mockingbird" received a nomination for Best Rap Solo Performance.