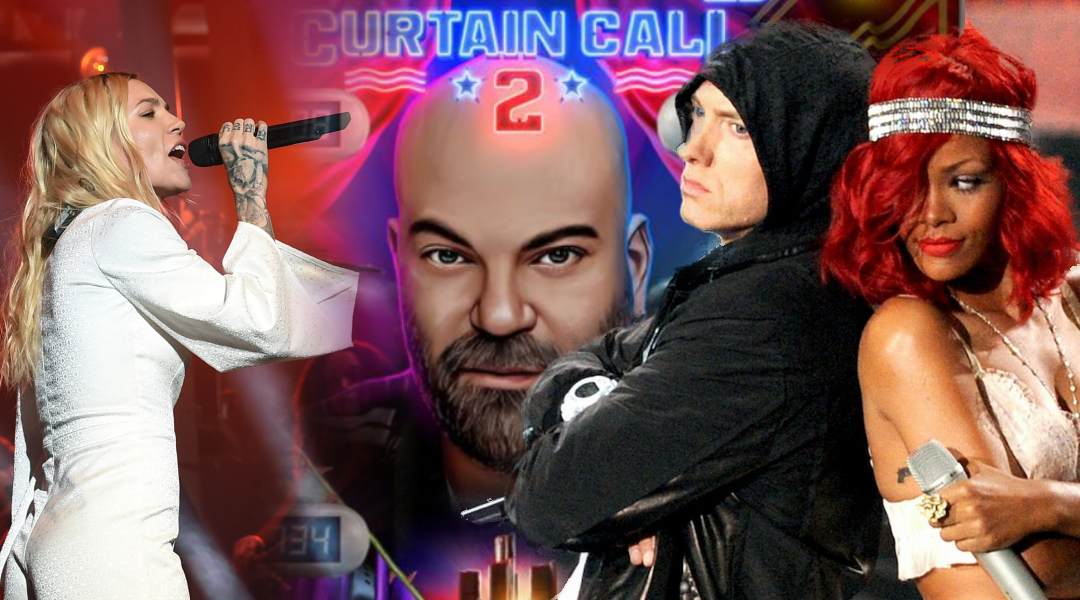 "You're such an asshole", said Eminem when Paul Rosenberg first played him "Love the Way You Lie".
Marshall's joint with Rihanna is one of their most recognisable songs that has left a mark on generations of listeners. We know a lot about how it came to life, but a recent conversation with Skylar Grey on Paul Rosenberg's podcast provided more details.
Skylar, who wrote the song as a tribute to her abusive relationship with the music industry when living in the woods with no money to her name, was introduced to Alex da Kid as a producer who could help her to find her way as a songwriter. It was not easy, Skylar shared:
I went to the Internet cafe in the town outside of where I was living. I would go there, and he would send me beats, and I would send him back little rough ideas I recorded on my laptop. And "Love the Way You Lie" was one of those. He said he was gonna send it to Eminem. I was like, "I don't know how that's happening, but go for it!". I could not believe it when he was like, "He wants to cut it". Pretty much a month after I wrote it, it was a No.1 song. It happened so fast, it's crazy.
Paul, who was on the other side of this communication, knows precisely why it didn't take years to release the song:
It happened really quickly because it was one of the last things Marshall recorded for that album. It came in very late in the game, which means that the album was done, and it was ready to come out. By the time he cut it, we got Rihanna to do it, it was ready to come out.

The second I heard it, I just knew it was incredible, and I brought it to Marshall. He, as he usually does when he thinks he's done with an album, got irritated. Because he's like, "I'm done, why are you bringing me more records? I don't need it". And then he heard it, and he was like, "You're such an asshole". Because he knew that he had more work to do. He goes in and cuts it. And he said, "I'm gonna play this for you, but I wanna you to know something. Listen to it, and then I'll tell you". I listened to it. "O my god, it's incredible. You did an amazing job. What did you wanna tell me?" "Well… Know you need to put Rihanna on it". And I understood what he meant because he wanted that element of power that would come with the idea that she was singing it. Having somebody who had experienced that kind of relationship and had first-hand knowledge of that trauma and pain, he thought it would come through the song. In his mind, it had to happen. So I was sent on another task. Not only did I have to go find this amazing hit song, now I had to get Rihanna on the song. It was an amazing process. It worked out to everyone's benefit. I think nobody would change a moment of it.
Skylar had heard that Rihanna recorded her part in Dublin, and Paul confirmed it:
Yes, she was on the road. So she had to do it when she was out in Europe.
Skylar is still amazed at how this song came together – against all odds and distances:
It's just so crazy. I'd never met Alex da Kid in person, he was in New York, I was in the cabin in the woods in Oregon, Marshall was in Detroit, Rihanna was in Dublin, and then the song was this huge No.1, and none of us had been in the room together.
Full Episode:
Now, the song is released on Eminem's latest greatest hits compilation, "Curtain Call 2". List Eminem — "Love The Way You Lie" feat. Rihanna on the album below: