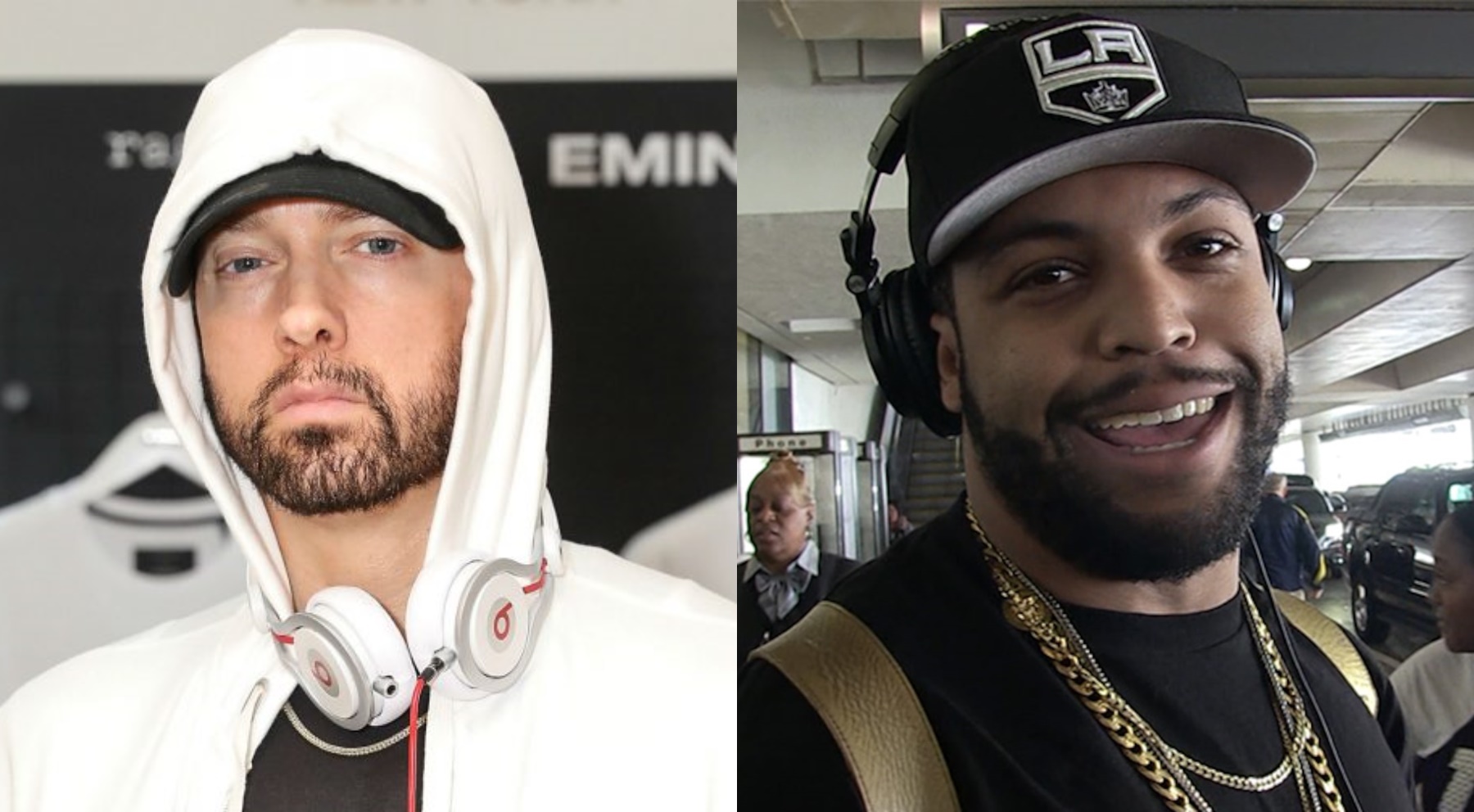 Actor O'Shea Jackson revealed the most iconic, in his opinion, the first line in rap history and is unapologetic about it.
Answering a random question on socials, O'Shea quoted the "The Real Slim Shady" opening line from "The Marshall Mathers LP":
"Y'all act like you never seen a white person before." – @Eminem

Some people were unhappy with his choice and tried to shame the actor into thinking that he had to choose something different because he was the son of the legendary Ice Cube. O'Shea, however, had nothing of it and dismissed the haters with ease, posting:
That Eminem line is hilarious to me. It's ok.
Also everyone expects me to pick my dad with every rap question. So sometimes I like to switch it up to give my life variety.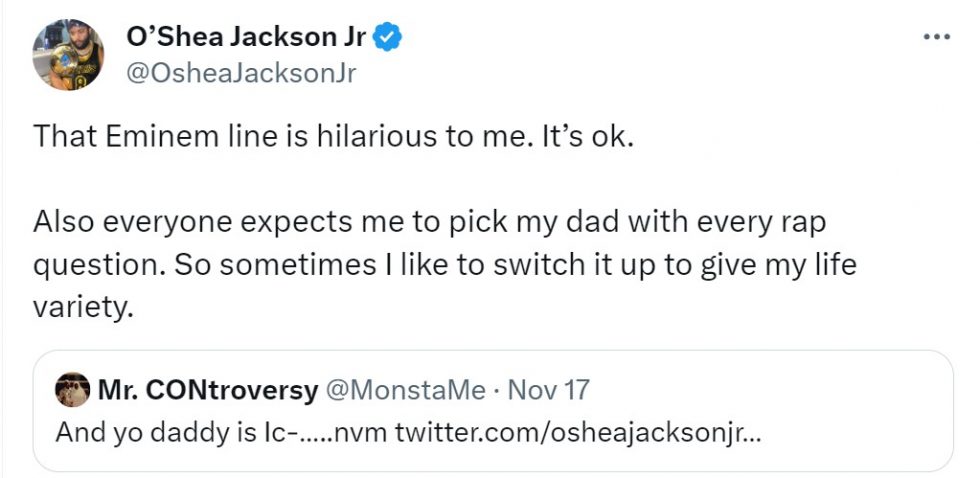 We all know, though, that he has a deep respect for Eminem as well as every single one of his albums.
Meanwhile, listen to "The Real Slim Shady" below: