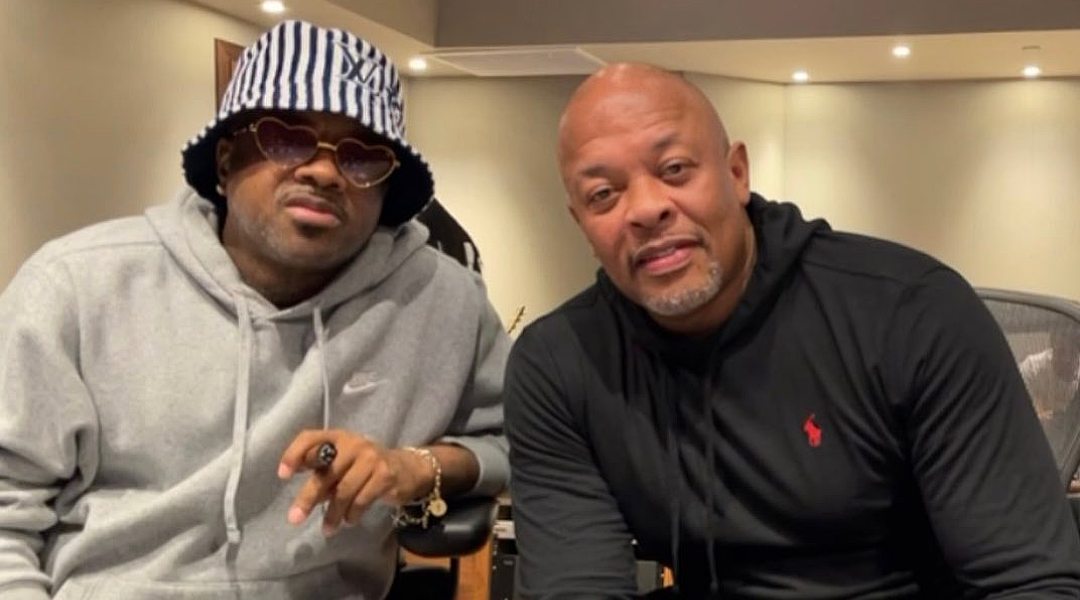 Two legendary producers were caught on camera enjoying life and hip hop behind a DJ table and in a recording studio.
Dr Dre has been friends with Jermaine Dupri for several years now, but people still remember their beef more than the reality of their relationship. Maybe because of the B-Side of Eminem's "Without Me" single, "Say What You Say", a diss Slim recorded over 20 years ago.
But since then, both producers became less focused on who is the finest of them all, as the realisation has come that hip hop is big enough to fit talents of all different shapes and colours.
So, recently, both Dr. Dre and Jermaine found themselves spinning music at a private party, as a video posted by Dupri confirms:
But later, two production legends met up again, away from a noisy crowd and closer to the recording studio controls. Dupri, again, posted a photo, captioning it with:
From the DJ booth to the studio
Did the magic happen? Should we expect a double-powered collaboration, or will the result of their studio time together go directly to Dre's vaults?