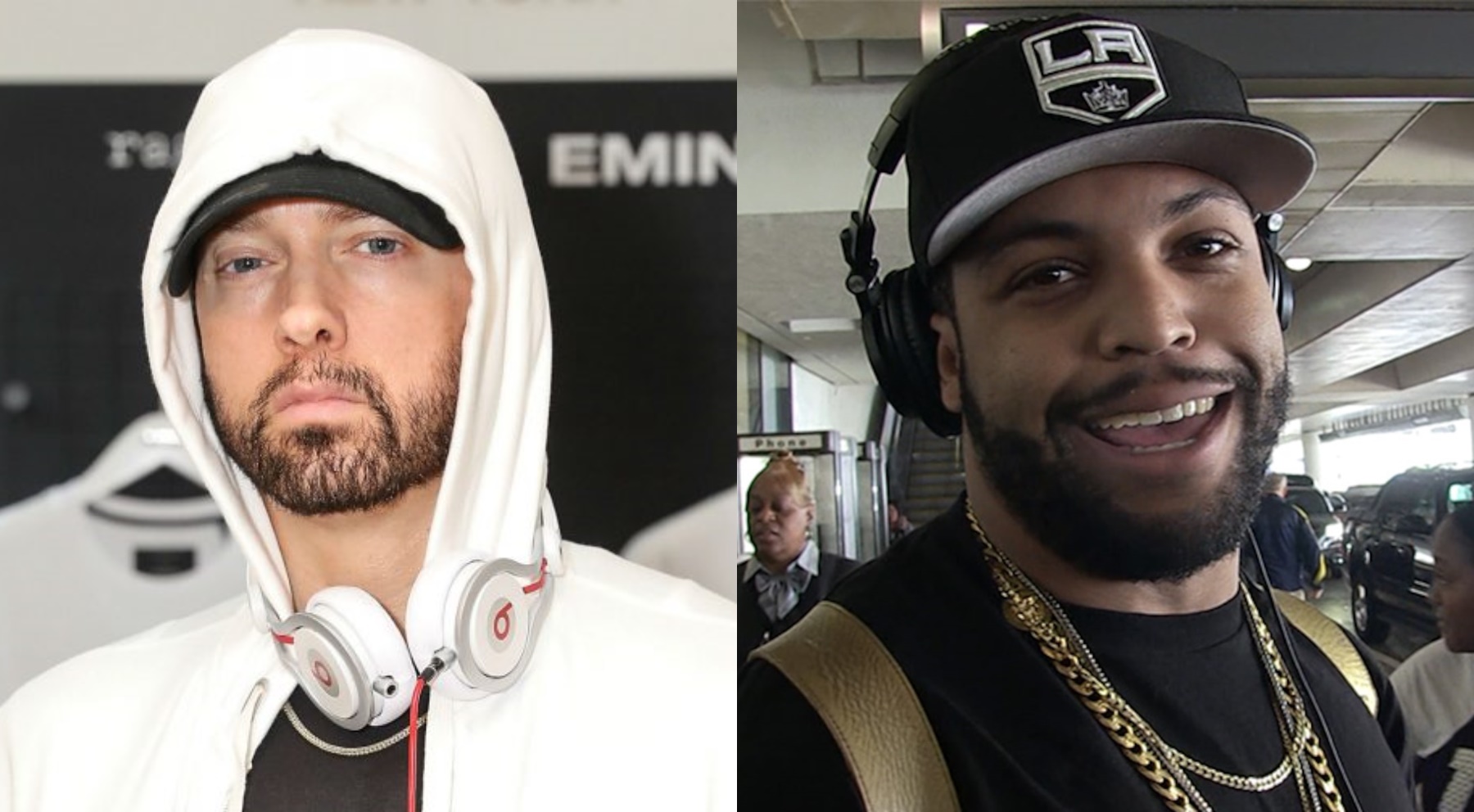 O'Shea Jackson Jr., who is famous not only because he is Ice Cube's son but because he made a name for himself, rapping and acting. He has learned from the best – his father and Eminem.
He was invited to Nick Cannon's morning programme on Power 106 and, as usual, was asked about his Top 5 rappers. Knowing well that Nick would not be happy, Shea nevertheless said what he said:
I've got to play Em on that, bro.
Nick just squeaked "Really?!". He tried to redirect a conversation to himself and any other names but Shea's was adamant.
I gotta put Em on there, bro, like I love that white motherfucker, bro… That's a motherfucker, you have to have him on your side
He reposted the video of this segment with his own comment, to emphasise his point not Nick's bragging "You gotta get courage to go against Eminem". Shea wrote:
I love you Nick. Shady is raw. People might wanna get on his new shit tough but he's one of the few artists where I've copped every album bro. He in my top5.
I love you Nick. Shady is raw. People might wanna get on his new shit tough but he's one of the few artists where I've copped every album bro. He in my top5 https://t.co/a9mbmVZjEQ

— Stone Cold Shea Jackson (@OsheaJacksonJr) January 9, 2020