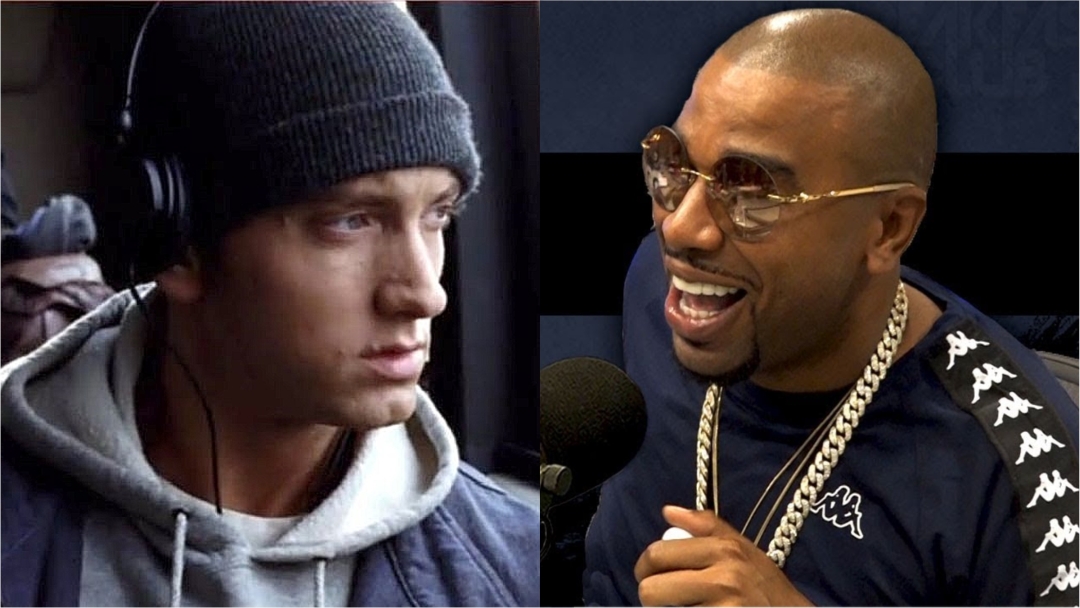 Noreaga sat down with "My Expert Opinion" podcast and touched on the topic of the necessary tool s needed to win in a rap battle.
Following Marv Won's statements on his ability to beat Jadakiss he made in the previous episode, hosts posed a question to Noreaga about the difference between industry rappers and battle rappers and their chances to go against each other.
N.O.R.E. was not that shocked by the idea that a successful artist like Jadakiss could lose to an independent battle rapper:
Jada beat a lot of guys in lyrics but showmanship… he ain't got it.
The perfect example of a rapper with "showmanship" for N.O.R.E. is Joe Budden. And by showmanship, he understands the artist's ability to keep the audience engaged and excited throughout the performance. Sounds familiar. Then shockingly, the Queens rapper states that this is exactly the ability that Eminem lacks:
Showmanship is something that unfortunately in battle rap you cannot teach, that is an experience. For a seasoned artist that has been twenty years in the game as an artist, it is hard for that man to go back and battle. And I think Eminem lyrically could beat a lot of people but I think the showmanship is going to kill him, bro.
Not the first time Noreaga questions Eminem and his place in hip hop. Just recently he insinuated that the main reason Marshall would not attend his podcast is that it's "too hip hop" for him and Paul Rosenberg.
Watch the segment from "My Expert Opinion" below:
Full: