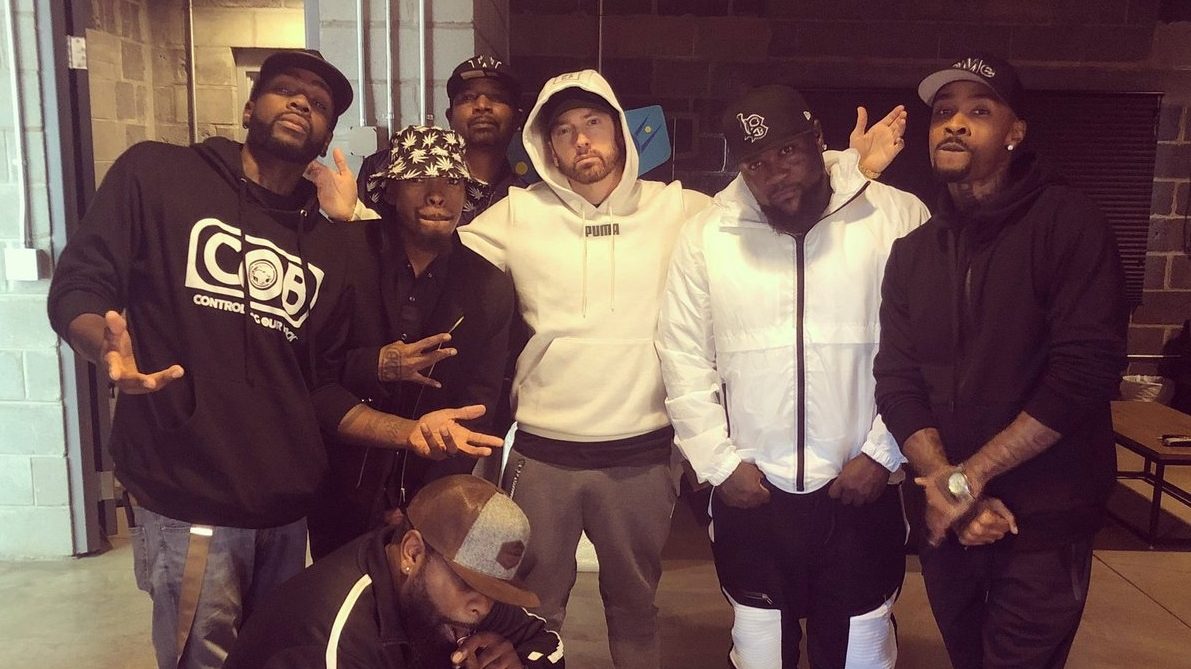 Crook jumped on his brothers' new EP "DEME LOVEWIN KENNY" and brought a uniquely experienced producer with him.
Horseshoe GANG's new project features seven solid songs that showcase the group's craftsmanship, energetic style and thoughtful lyrics. It deserves attention anyway, but the closing track, "Nice Me", stands out. It sounds different from the first second. The syncopated rhythm makes MCs find their way through its sharp angles, powerful guitar riff is monotone but provides a backbone that carries flow switches from all group members and a guest of honour, KXNG Crooked. You would recognise Marshall's hand even if you didn't know it was him.
This is the fourth time Eminem collaborates with Horseshoe GANG. Back in 2020, Crook and his brothers dropped three remarkable joints, all produced by Em: "Hot Sauce", "Skip This Ad", and "Liquor Store Church".
In autumn 2022, KXNG hinted at their new collaboration, and finally, it is now. Crook proudly announced the release ob his Twitter account:
New @HORSESHOEGANG out now!! I'm featured on "Nice Me" produced by the homie Marshall Bruce Mathers the 3rd.. Run it up!!
New @HORSESHOEGANG out now!! I'm featured on "Nice Me" produced by the homie Marshall Bruce Mathers the 3rd.. Run it up!! https://t.co/QozArTJ3kI

— Dominick (@CrookedIntriago) February 10, 2023
Listen to Horseshoe GANG — "Nice Me" feat. KXNG Crooked produced by Eminem: