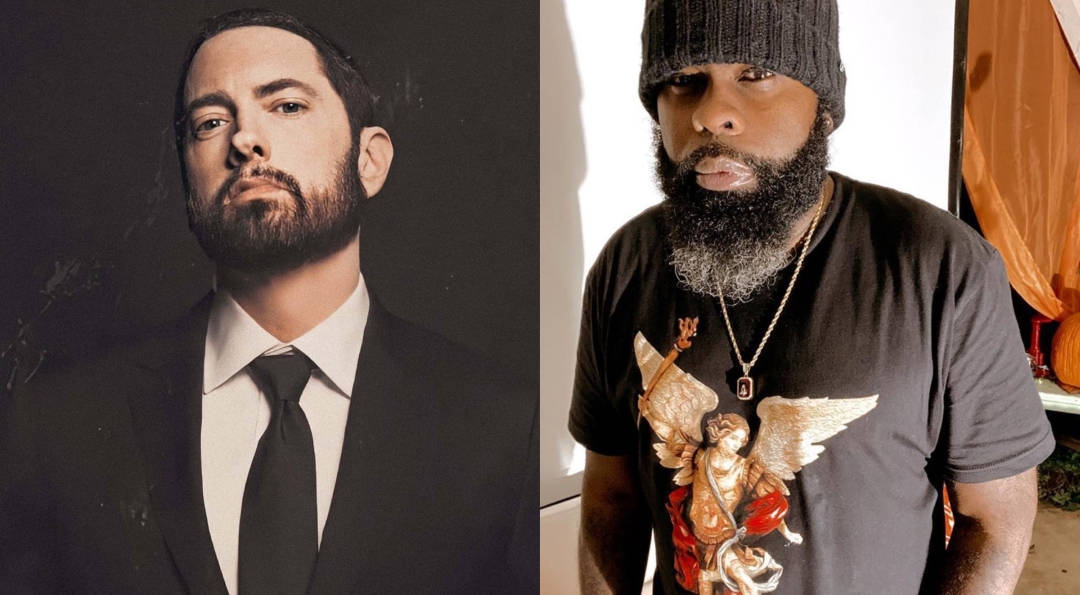 Eminem dropped new music this week but as a producer, not a rapper. Check out another Em's contribution to hip hop.
Marshall's talent as a producer is often overlooked. However, KXNG Crooked is one of those who can appreciate it and this is the second track that Em produced for Crook and his brothers from Horsehoe Gang after "Skip This Ad".
Marshall provides a hypnotising beat that gives enough space for every MC to demonstrate their skills and deliver their message while keeping a listener engaged from start to finish.
Watch the video below: