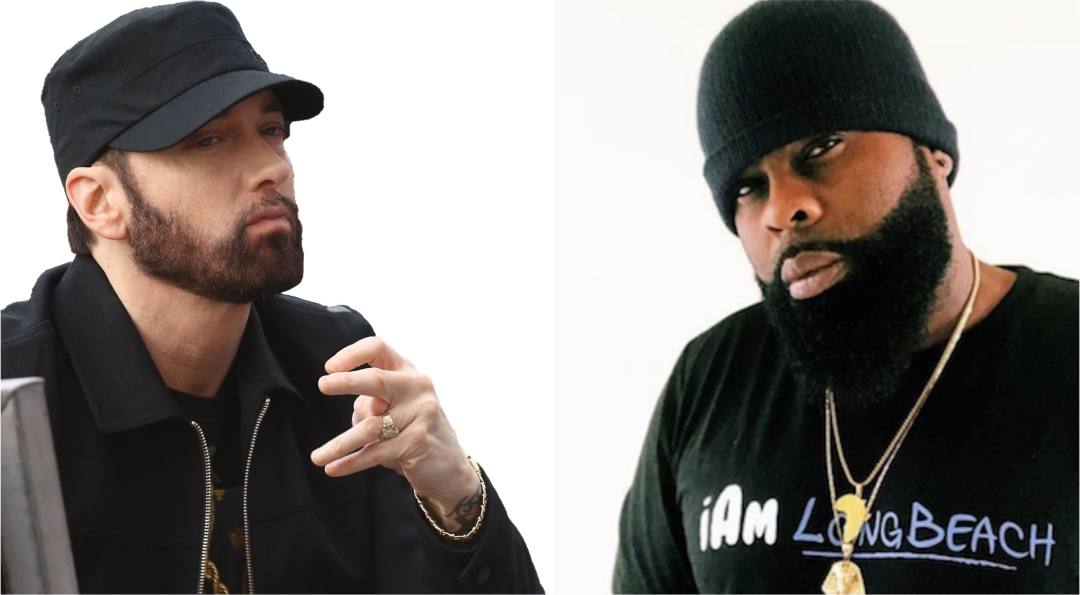 Eminem is not only a rapper, he has produced multiple platinum and diamond hits. And we are about to hear more from him in the near future.
While Marshall mainly produces his own songs, there is a limited number of people who can brag about him putting their records together. KXNG Crooked is one of them.
Back in 2020, Crook and his brothers dropped three remarkable joints, all produced by Em: "Hot Sauce", "Skip This Ad", and "Liquor Store Church". Now, Crook hints, we can expect their new collaboration.
Responding to an inquiry about the possibility of Marshall going back to production, the Long Beach legend let the followers on a secret:
We have another crazy and very signature sounding beat he produced for us (Fam Biz) dropping 🔜 but you didn't hear it from me 🤐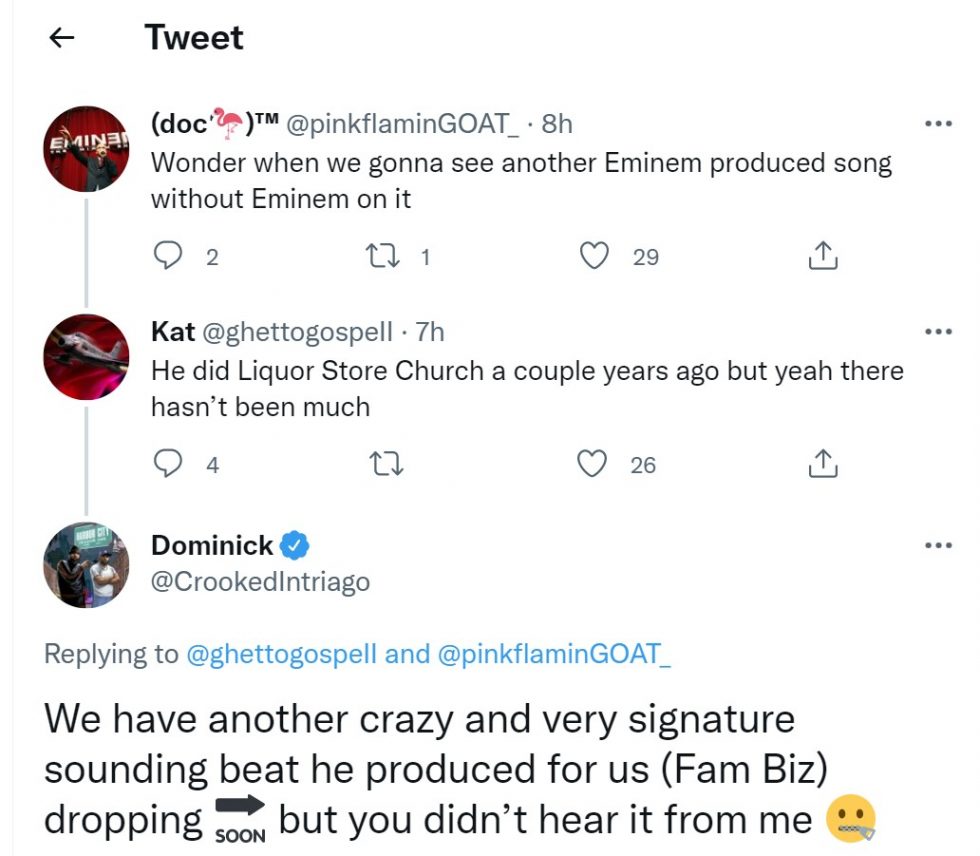 The upcoming collaboration will probably follow the established pattern: classic beats and precision from Eminem, good lyrics and the West Coast energy from KXNG Crooked and Horseshoe Gang.