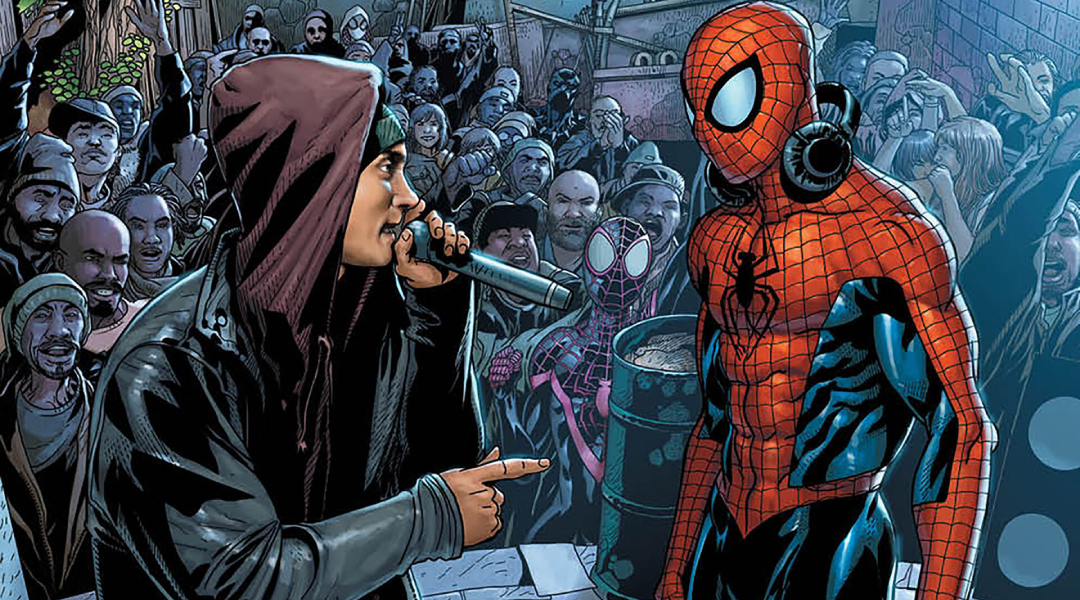 Marvel Comic partners with Eminem to bring Peter Parker into the B-Rabbit universe.
Only 5,000 print copies are available for purchase. An additional 1,000 limited print run of the spotlight version of the original variant comic cover will be available for purchase starting Tuesday, November 29.
"I've always been a huge Spider-Man fan since I was a kid," Eminem shared. "He's definitely in my top 5… So being on a cover battling Spider-Man is such a thrill and an honor."
"It's truly an honor to be able to bring Eminem and Spider-Man to fans slinging raps on this official Marvel variant cover. There is no doubt that fans lucky enough to find themselves holding one of these will possess a highly sought-after collectible," added Keri Harris, hustl. COO.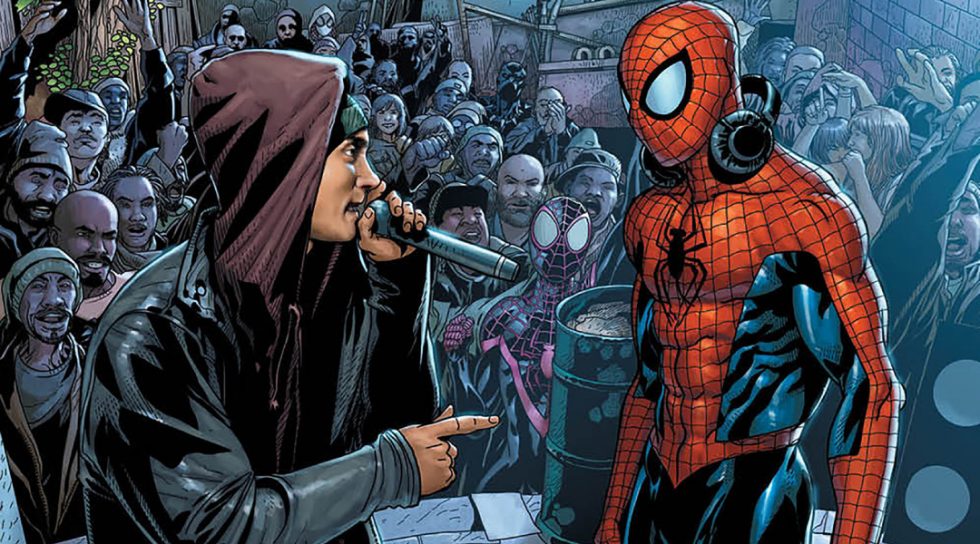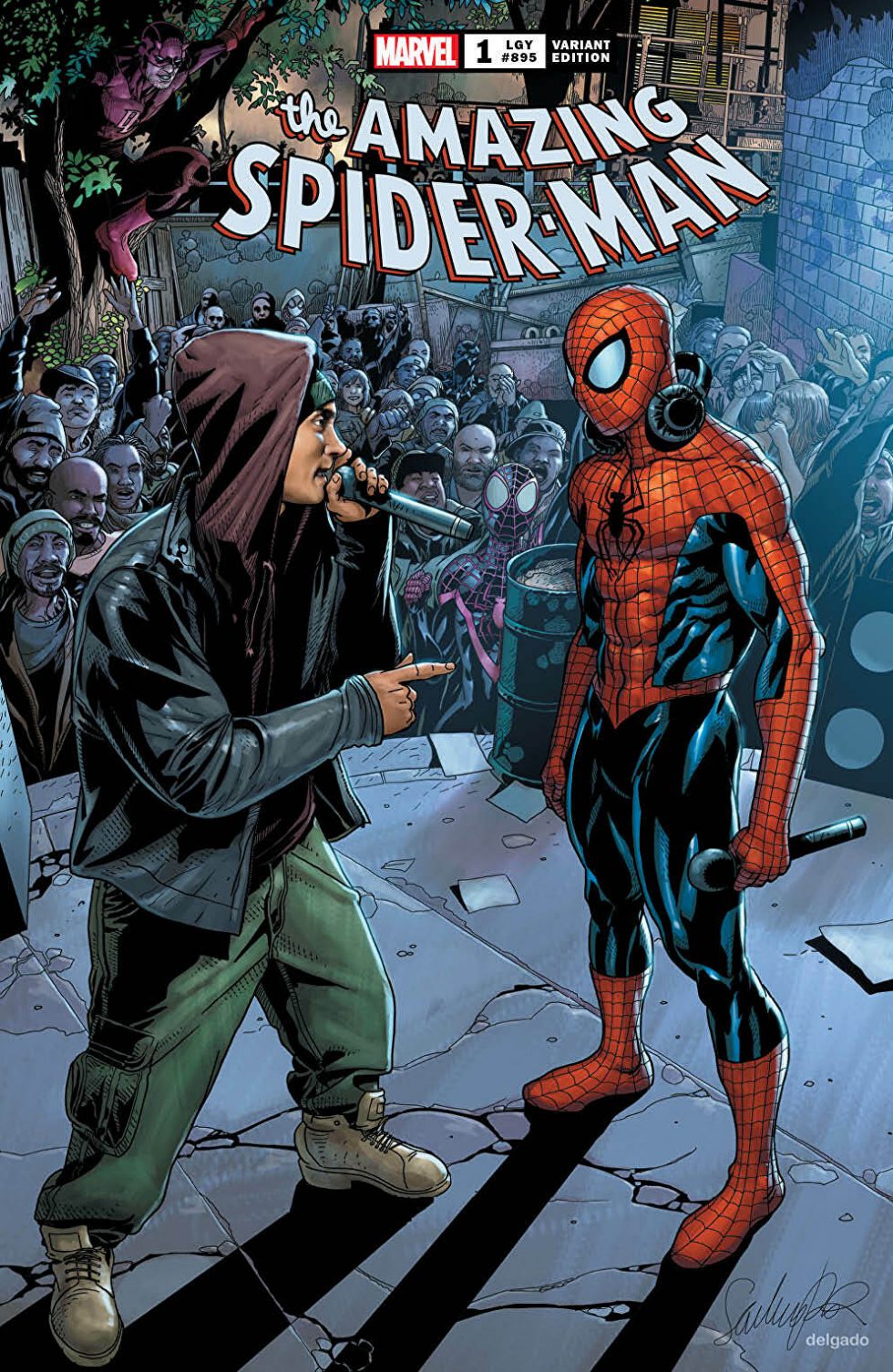 Amazing Spider-Man #1 (Legacy #895) was released in April, but now it is equipped with a limited edition variant cover st be sold through Eminem.com, as Marshall reveals on his social media:
Paul Rosenberg adds that the idea came from The Haul, an agency that amalgamates the comic world with real-life popular culture. For instance, they brought The Notorious B.I.G. to the Deadpool cover and football star Saquon Barkley to Black Panther. According to Paul, Marshall did not hesitate to consent:
The variant cover was created by Salvador Larroca and Edgar Delgado. For Larocca, it is his second time working on the Eminem project. In 2009, he was an artist on a unique team-up between Marvel Comics and the hip hop magazine XXL: "Eminem and the Punisher". No reprints or digital editions of this project have ever been released. As well as #2 in a planned two-issues mini-series.