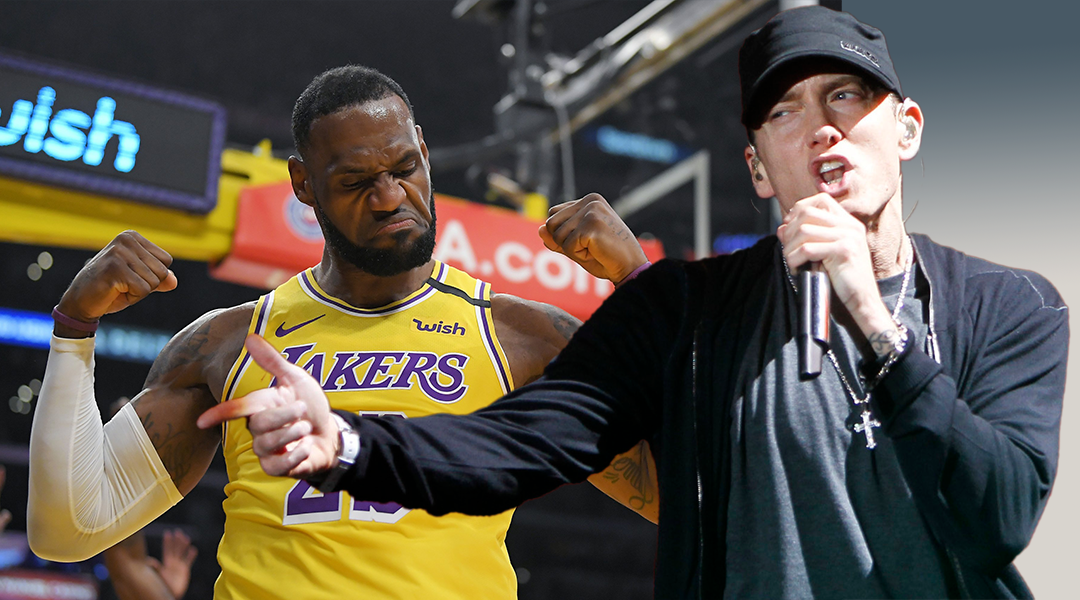 The basketball legend is vibing to one of the hardest hitting Eminem's motivational anthems.
Just recently, LeBron James used lines from "The Eminem Show" song "Soldier" to describe his tenacity and dedication. And now he posted a video on Instagram, where he once again thoroughly enjoys Marshall's music.
"Till I Collapse" is universally loved, and the recently earned milestone of 1 billion streams on Spotify proves it easily. However, the song is especially close to athletes' hearts. "Till I Collapse" is the most listened to workout track of all time by everyone. And also, it makes you feel good, as Le Bron James just demonstrated in his video.