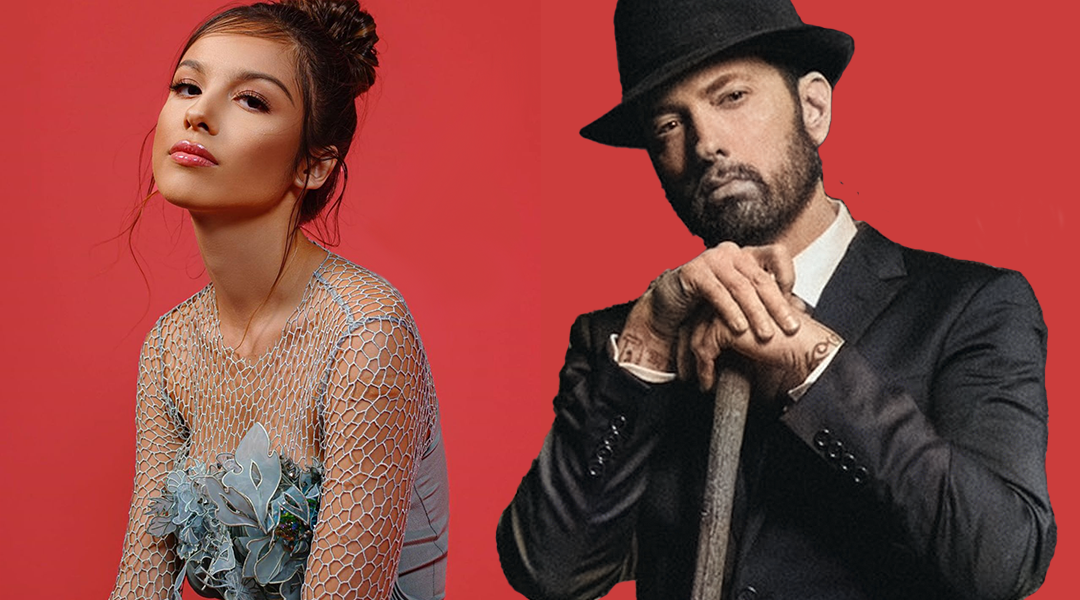 Eminem moved to the second position on the official Top Artists YouTube chart in the UK.
With 4.8 million views gained in the country last week, Eminem is just under 500,000 views behind Olivia Rodrigo. She seems to be performing exceptionally well on both sides of Atlantic with her debut album. The gap between Marshall and the third position on the chart is almost 1 million views.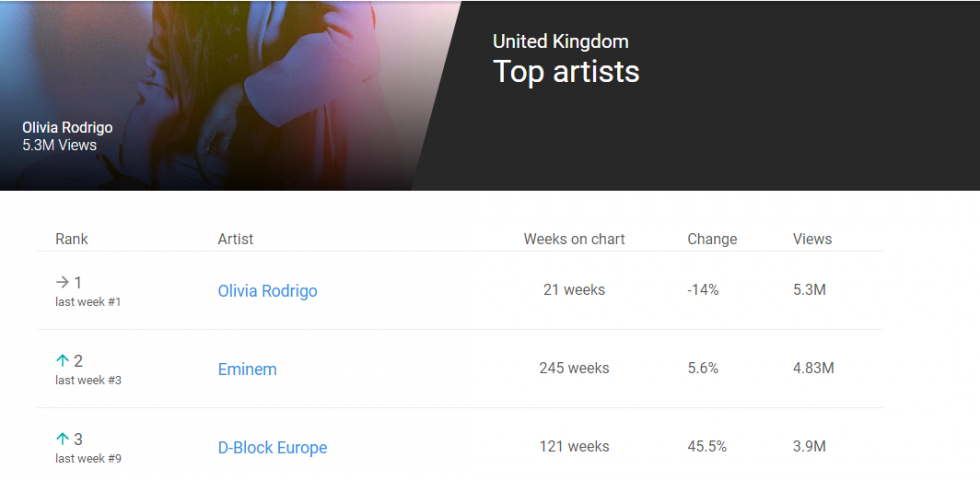 The week before that, Eminem was charting at No.3 — and that was the week before he dropped his "Killer (Remix)" audio. Admittedly, audio tracks rarely boost an artist's performance on YouTube. However, it demonstrates that Marshall was doing very well even before that. He has spent 245 weeks on this YouTube chart, in other words, every week since the chart was launched.
Listen to Eminem, Jack Harlow & Cordae — "Killer (Remix)" below: