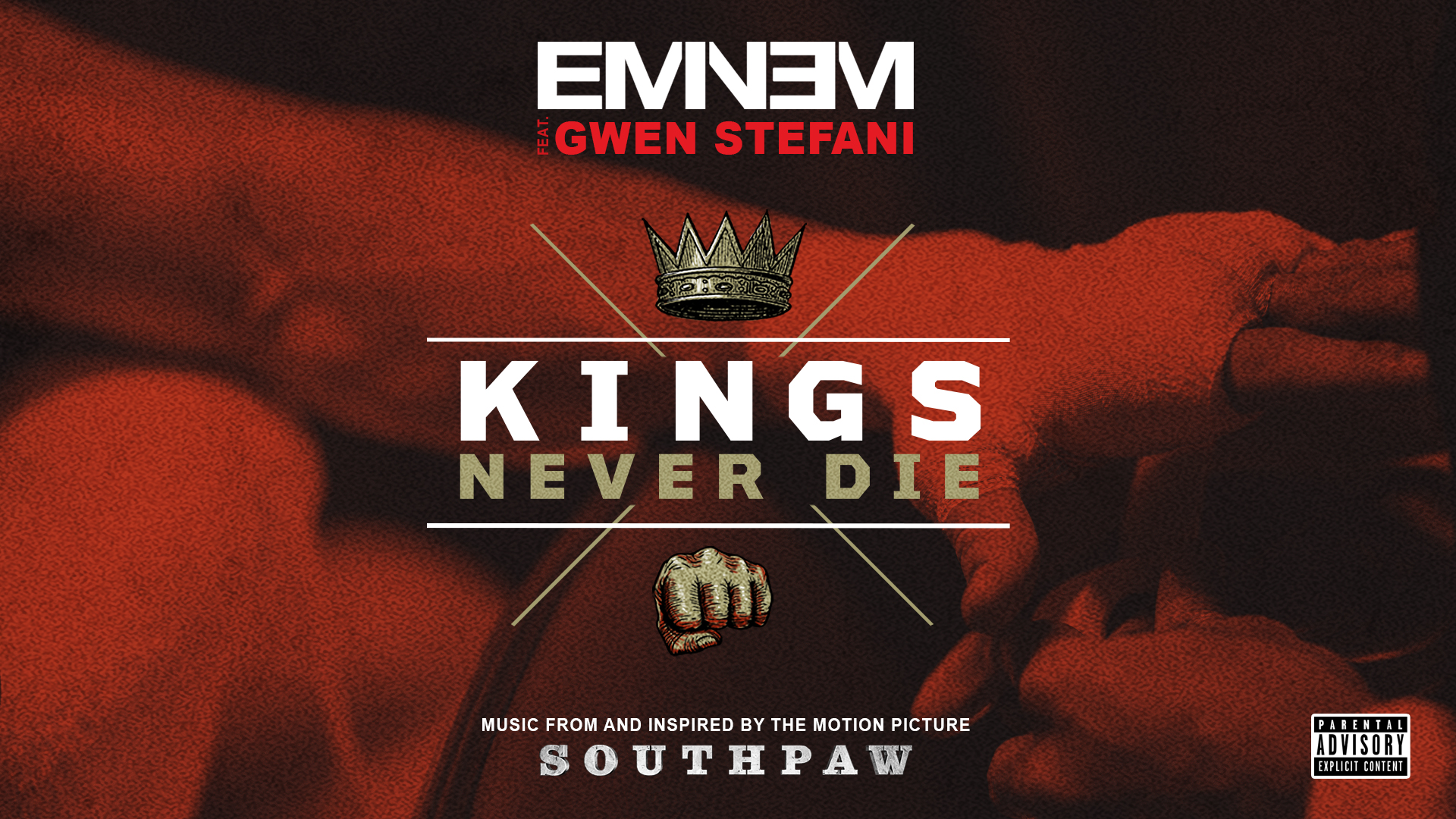 Eminem's collaboration with Gwen Stefani "Kings Never Die" recorded for the "Southpaw" soundtrack is his 63rd song as a lead artist to earn this milestone.
Produced by Eminem together with DJ Khalil, the song followed "Phenomenal" as the second single for the album.
Eminem has annotated "Kings Never Die" on Genius, mixing pain and humour in his unique style. Marshall's first commentary reads:
My dog "King" died immediately after the recording of this song.
Listen to the track below: