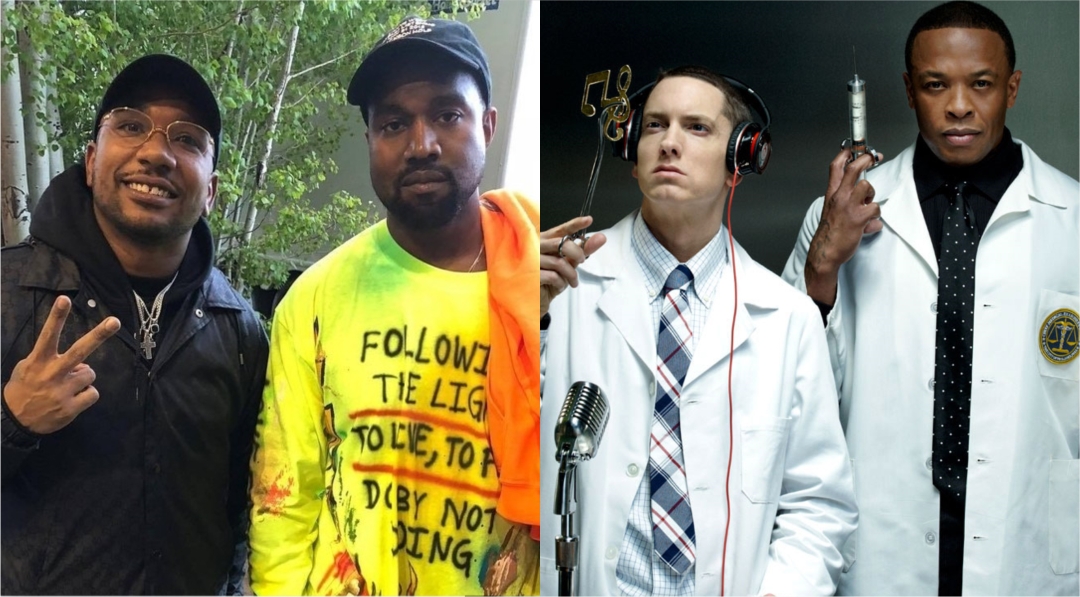 The unstoppable hip hop force of Dr. Dre and Eminem combined provided inspiration for Kanye West's project that never was finalised.
The public saw only a glimpse of it back in 2015 when CyHi The Prynce dropped what seemed like a Kanye West diss, "Elephant in the Room". On the track, CyHi was venting about the delay of his debut album that had to be released on Kanye's label. His relationship with Kanye was always warm, CyHi was signed to Kanye's GOOD Music, and he also co-wrote A LOT for Kanye. You can find his songs on "The Life of Pablo", "Yeezus" and "Ye".
So when the alleged diss dropped, it felt a little bit out of place. And rightly so, as we know now.
CyHi The Prynce implied even back then that the track was not a real diss and that Kanye had his hands all over the piece:
What If I told y'all @kanyewest gave me the beat and the concept and I played if for him prior to releasing it??

— CYHI (@CyhiOfficial) August 8, 2015
In the recent interview with HipHopDX, the Georgia rapper provided more information. More importantly, he shared what kind of inspiration was behind it:
That was actually an album we were doing. We was going to do this like Dr. Dre — Eminem album, and that was a song Kanye actually gave me. I just wanted to make it feel like that kind of vibe when I did it. You know how Eminem used to always go at Dre? That's what I wanted to do.
It still feels like CyHi The Prynce and Kanye West did not understand the creative flow between Dr. Dre and Eminem correctly. Perhaps, that is why their dream to record something similar has never come true.
Watch the video below: