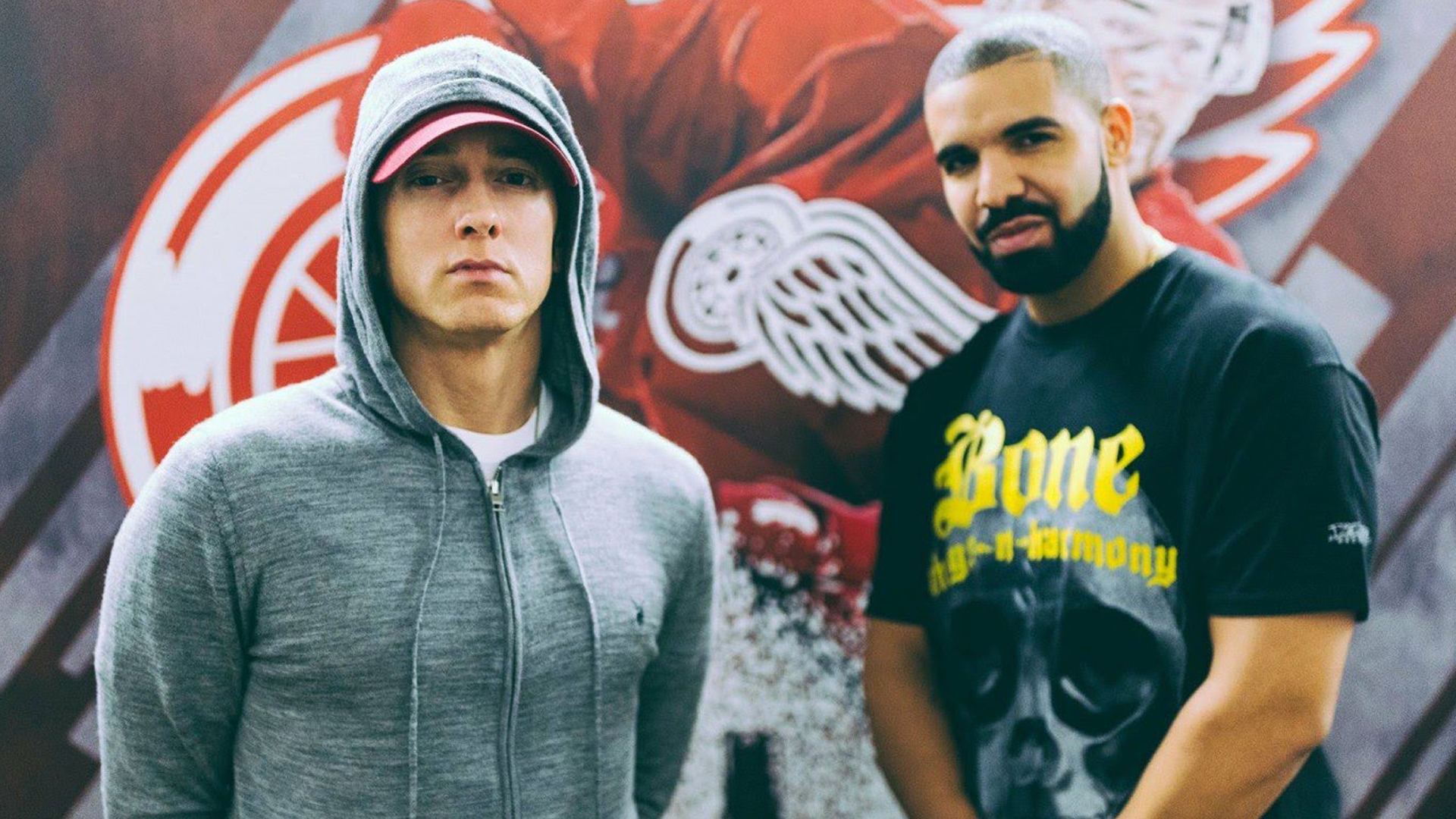 The International Federation of the Phonographic Industry has published its report on 2020 global sales figure. Eminem is the sixth best selling artist worldwide.
The original report is locked begins a paywall, but IFPI introduced its residents earlier this month, as we reported:
#6 @Eminem – Kicking off the year with a surprise album release and performance at the 92nd Academy Awards, Eminem became the first artist in history to have 10 albums consecutively debut at #1 in the US. #IFPIGlobalArtistChart pic.twitter.com/mWYuV6PaEY

— IFPI (@IFPI_org) March 4, 2021
Looks like this information is making rounds again, so let's talk about it more. The top 10 IFPI's Best Selling Global Artists of 2020 is not secret and reads like this:
1. BTS
2. Taylor Swift
3. Drake
4. The Weeknd
5. Billie Eilish
6. Eminem
7. Post Malone
8. Ariana Grande
9. Juice WRLD
10. Justin Bieber
IFPI's Best Selling Global Artists of 2020 (Part 1):
#1 @BTS_twt
#2 @taylorswift13
#3 @Drake
#4 @theweeknd
#5 @billieeilish
#6 @Eminem
#7 @PostMalone
#8 @ArianaGrande
#9 Juice WRLD
#10 @justinbieber

— chart data (@chartdata) April 7, 2021
There was a criticism of IFPI methodology that relies too much on the numbers that artists submit to the organisation and severely discards sales in China. However, additional numbers coming from China would not affect Eminem's position in this ranking negatively.
As we reported earlier, Eminem is the most popular international rapper in China and BTS and Taylor Swift are the only artists from this lost that sell better than him over there.