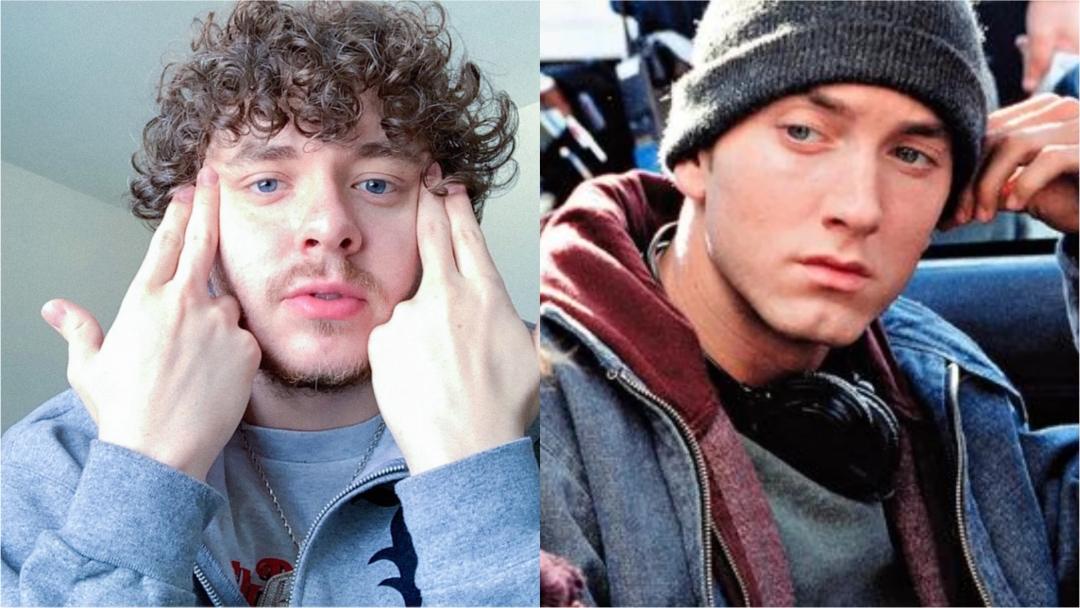 This young Louisville rapper has a joint with his idol, but he still has not had a chance to meet him personally.
Jack Harlow mentioned that in a conversation with DJ Whoo Kid. He started with sending respect to Em for being inducted into the Rock & Roll Hall of Fame:
Much respect to the legend! One of my biggest influences. I did a remix for him. I did the "Killer" remix, which I was honoured to hop on. But I still ain't shook his hand, you know.
Things might change! Eminem clearly respects Jack Harlow back, otherwise, he wouldn't have invited him on the remix.
Listen to Eminem — "Killer" (Remix) feat. Cordae & Jack Harlow: