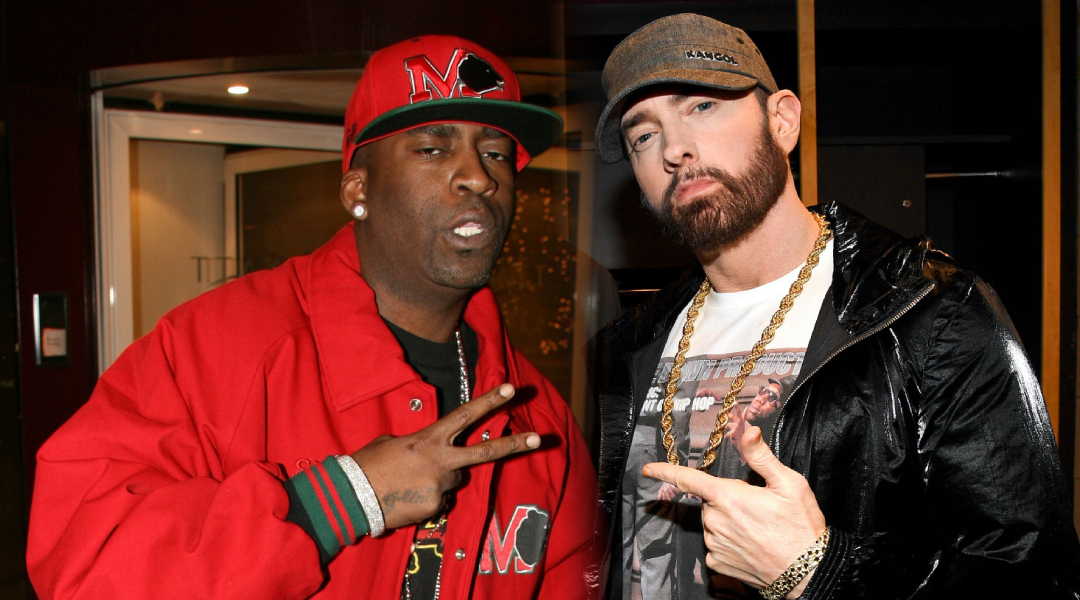 Rapper, hypeman, G-Unit CEO and longtime friend of 50 Cent and Lloyd Banks, Tony Yayo has respected Eminem since he heard Em's "Renegade" verse.
The Queens artist sat down with VladTV and talked about old times, good or bad. Tony remembers how his friends and he would come together to listen to new music. He can quote the first rap he heard from Lloyd Banks, he remembers what champaign brand they were drinking with 50 Cent to celebrate Eminem offering him a million-dollar deal. And he remembers how he got respect for Eminem.
Eminem is in my Top 5 MCs. He's slept on.
Vlad pointed out that by the time Eminem showed up with the deal for Tony to see, he had already had millions of copies of "The Marshall Mathers LP" sold. But that's not the reason why Tony Yayo holds Em in high regard:
Yes, but I'll say for me, it was one verse on "Renegade" with him and Jay-Z. He showed his rapping capability for the hood. Before I even knew Eminem or anything, "Renegade" made me a fan of Eminem. And I always say that.