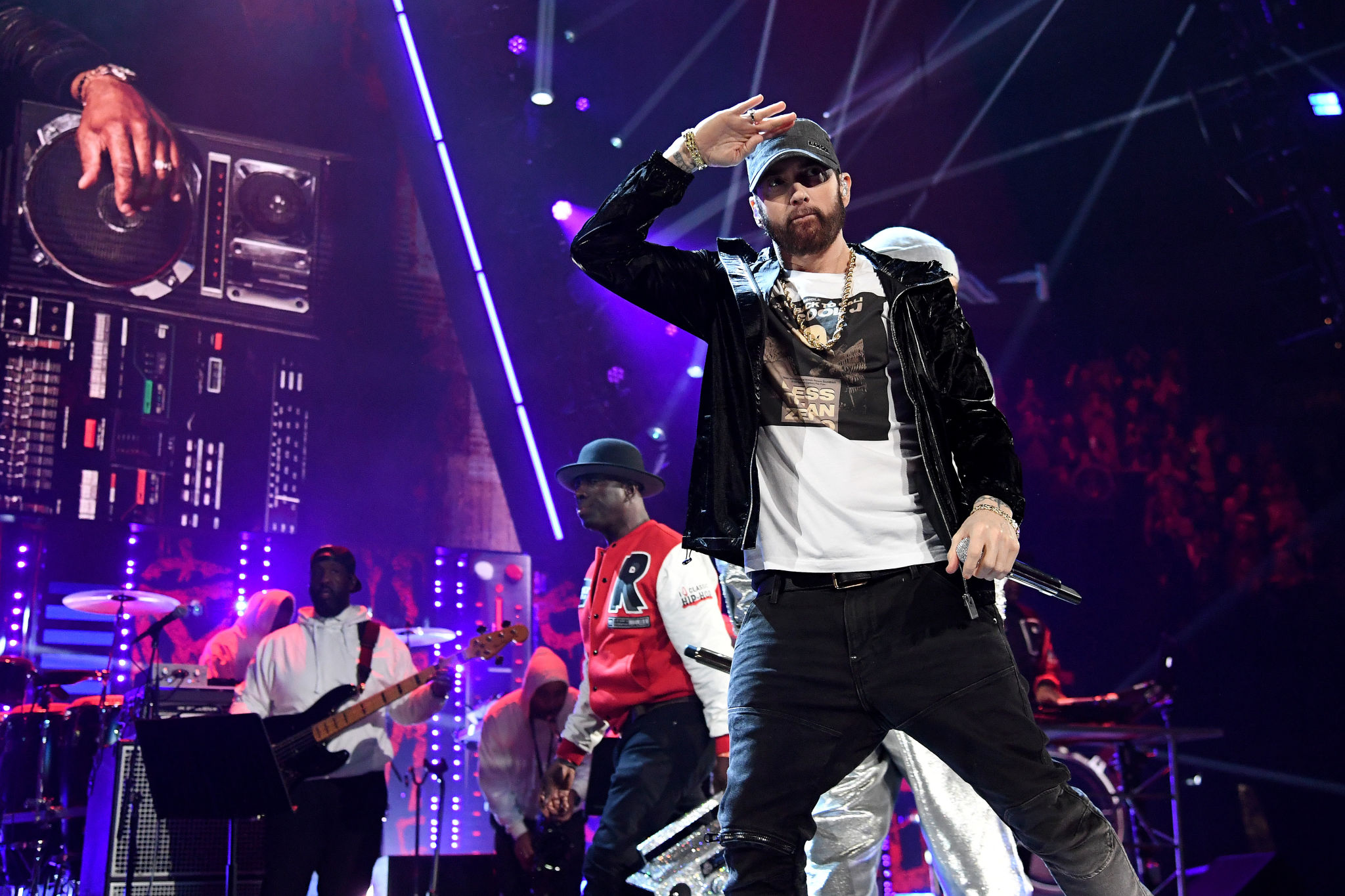 The official results are in: Eminem is among the artists selected for the 2022 class of Rock & Roll Hall of Fame Inductees.
Eminem has finished in the second place on the fan ballot, but it was not a guarantee for him to make it to the final roster. However, the Hall announced the list today, and Eminem is one of those who will get his name immortalised in the industry institution designed to honour artists who have made a significant contribution to rock and roll music as an art form.
Other inductees are Dolly Parton, Eurythmics, Duran Duran, Pat Benatar, Carly Simon, and Lionel Richie as performers, and even Jimmy Iovine is set to receive the Ahmet Ertegun Award.
The Hall website used a well put summary to introduce Eminem:
Superstar "Rap God" Eminem shoves controversial topics from domestic violence to white privilege down America's throat.
Marshall has already taken part in the induction ceremony twice, but only as a guest. In 2009, he gave a speech inducting Run-D.M.C. into the Rock Hall. Then, in 2021, he took the stage to perform "Rock the Bells" with LL Cool J. His third time will be for his own induction, remarkably achieved in the very first year of his eligibility.
In 2022, the ceremony will take place on Saturday, November 5th, in Los Angeles. We can expect Eminem to hit the stage with his own show as a fresh inductee. This is going to be epic.