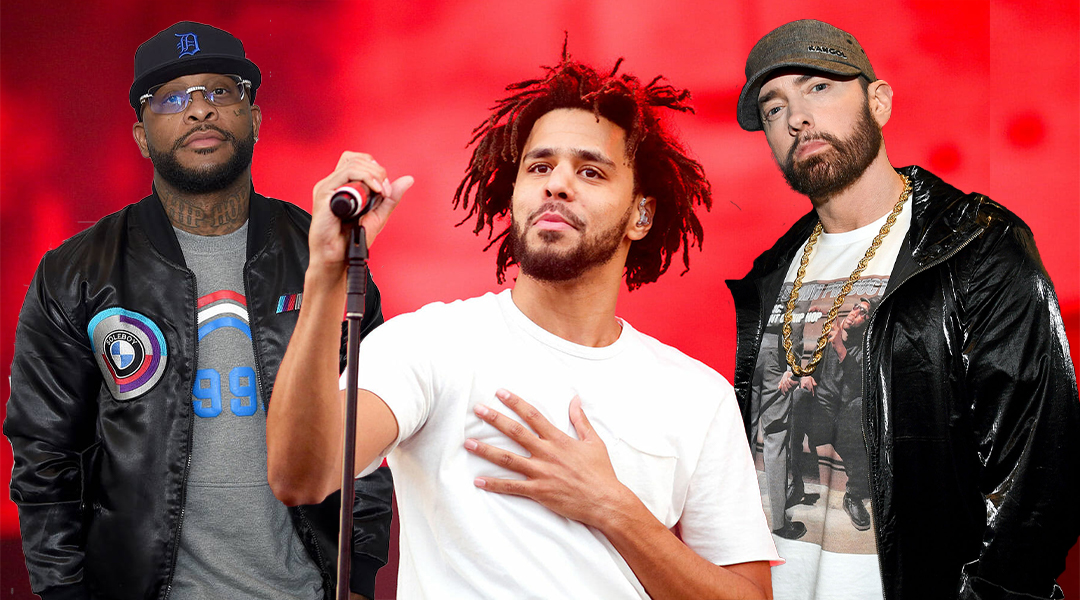 As young as 15-17 years old, J. Cole was already operating at an incredibly high lyrical level. And he can name all four rappers who teach him how to do it.
Cole touched on this topic during his fresh interview with Nardwuar when asked about Cannibus influence. Cole acknowledged it but also named others from whom he learned lessons on lyricism and a proper fighting attitude:
Canibus? Huge inspiration on my teenage years of rapping. Just ferocious. Barred up, lyrical, punch lines. Any cypher, any gathering of three or more people that wanted to rap, destroying it. That was my whole MO, was my forte, and Canibus was a big part of that. Eminem was a big part of that. Royce 5'9 was a big part of that, Big L was a big part of that.
Interestingly, J. Cole shows how beefs and alignments in hip hop do not overshadow real craft and mastery. Canibus and Eminem were on different sides of a massive and the most spectacular beefs, but Cole, and many other rappers, learned from both and appreciated both.
Watch the video below:
Full Interview: