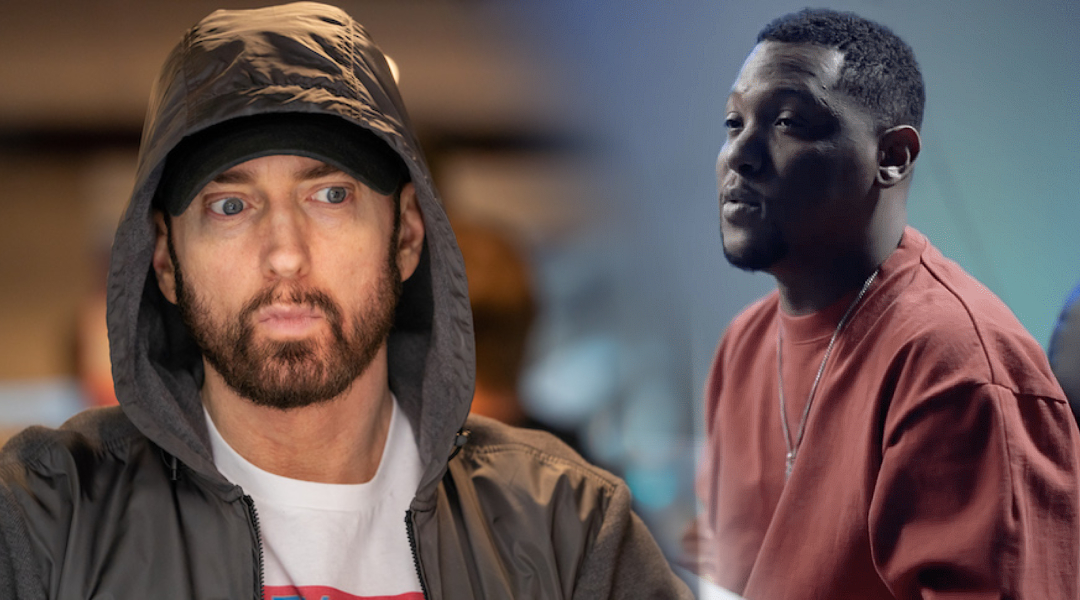 This Grammy-winning, multiplatinum recognised producer has worked with Kanye West, Jay-Z, Beyoncé, Lil Wayne, Eminem, 50 Cent, Nas, Snoop Dogg, Drake, Kendrick Lamar, and many more. His recent collaboration with The Game put him in an awkward position.
Hit-Boy talked about it at The Game's Drillmatic album release party. Of course, Hit-Boy was there, he had produced six tracks for the album, and none of them made as much noise as Game's diss track for Eminem, "Black Slim Shady", laid over Hit-Boy's beat.
The beat is fire, which makes the whole story with a diss even more confusing for everyone who listened. The 10 minutes of this song from a man who claims he doesn't listen to Em are packed with references to Shady's legacy, lyrically and musically. It is impossible to do such a thing unintentionally, and Hit-Boy admits to Rap Sheet Hollywood that he had a purpose, just not necessarily the same one The Game had. Or even he thought that The Game and he were on the same page, paying tribute to Marshall:
"The Black Slim Shady" shit, the first half – [The Game] is paying homage to Slim. That was the idea. I love The Game, I love Eminem too! At the end of the day, you know, he started going kind of crazy on the second half. I didn't do the second half. I gave him a batch of beats, it was on the back of other fire shit. I go back to my session, I'm chopping samples, I'm kicking it for hours, I go back to this shit — he got "The Black Slim Shady" over my beat! And then he ended up at the second half, where he really went on. But my first half, that's straight just paying homage to Slim.
Hit-Boy doesn't want any issues with a rapper he loves and respect. He worked with Em twice, on "Drop the World" with Lil Wayne and on "Nowhere Fast" from "Revival". It feels like he genuinely does not want to get involved in the beef out of respect rather than self-preservation.