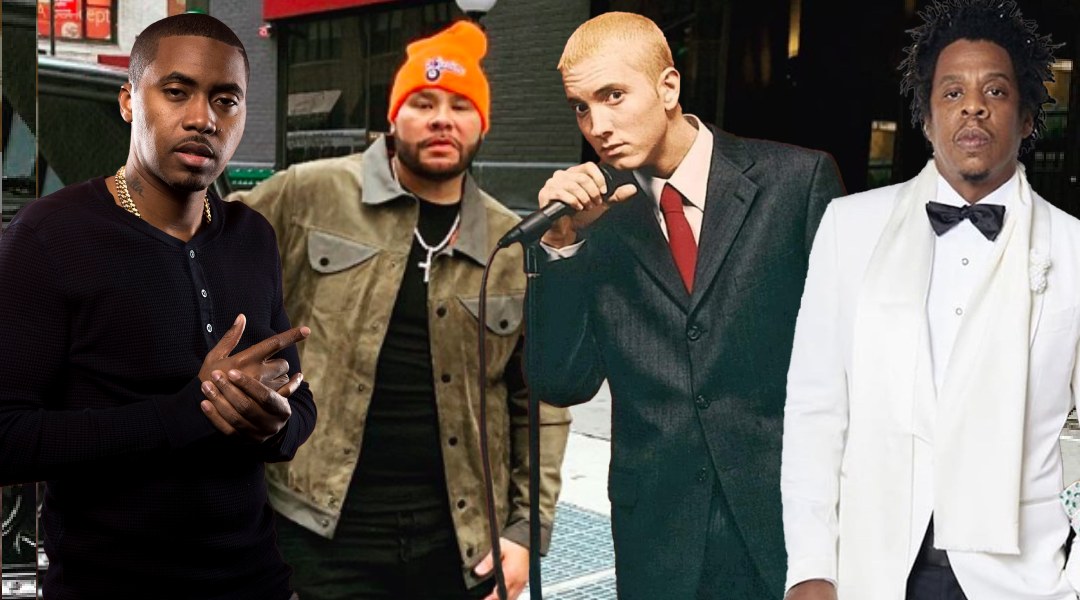 The New York legend is not only one of the pillars of hip hop but also a passionate sneakerhead. He talked about his first Nike collaboration, how he became a sneaker king, and more on a podcast from Complex.
Having mentioned a competitive spirit that drives him through whatever he is doing, Fat Joe brought an example from his recording career:
We come from a city where everybody's arrogant, everybody's cocky, everybody thinks they're the best. So, when I used to do an album I would put a picture… First of all, I kept an apartment in the South Bronx for like 15 years, I paid the rent every day. Then, every time I did my album I would go to this apartment. I would have a poster of Nas, I would have a poster of Jay-Z, and in my own mind I would tell myself, "My music has to be just as good or even better than them". And then we added Eminem to the poster.
That is a difficult trinity to beat but a good one to set the aim high.
Watch the video below: