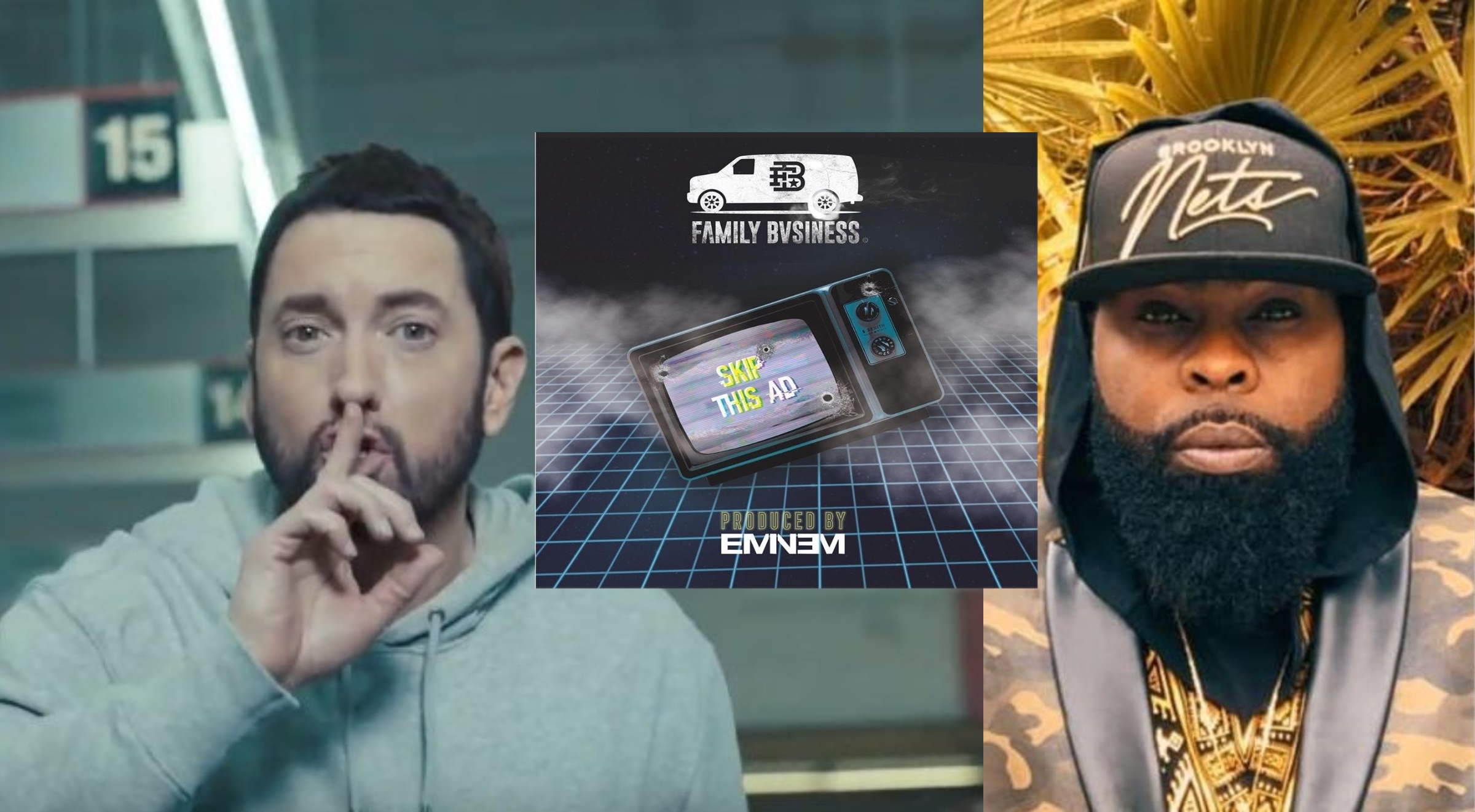 The first single off the Family Bvsiness untitled upcoming album produced by Eminem is officially released.
"Skip This Ad" features KXNG Crooked and four his brothers that form the Horseshoe G.A.N.G.
This song is the one that Crook teased back in December, responding to Nick Cannon claims that Eminem had no friends.
"Skip This Ad" has this recognisable aggressive bounce that you can hear on many Eminem's beat and all five brothers keep up with it admirably.
Listen to the single below: