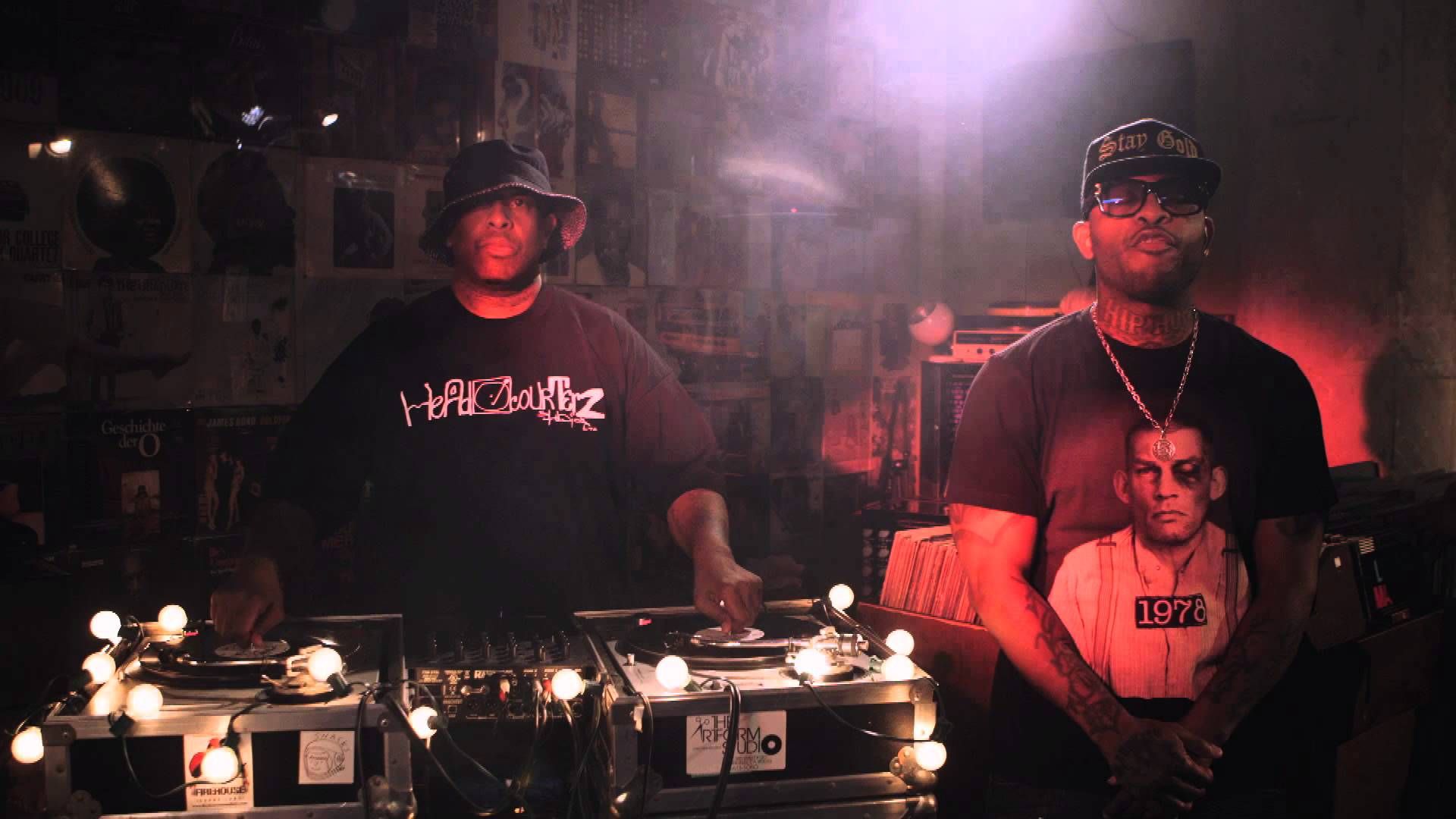 DJ Premier dedicated an entire episode of his YouTube series to the track he created for Royce da 5'9, "Boom".
The song landed on December 14, 1999, and reached No.3 on the Billboard Hot Rap Songs charts and became a classic. The track remains instantly recognisable even now, over 20 years after its release. And it appears that DJ Premier has a special place for it in his memories and on his personal chart.
He still has a 1.5" floppy disc with a beat he made for this track and shows it off proudly at the beginning of this episode. Preemo reveals that originally it was meant for a Capone-n-Noreaga session. However, when Royce pulled up to Preemo's studio and heard it playing in the background, he immediately called dibs on it. His readiness to tackle the beat impressed the producer:
I said, alright, you can mess with this one. 'Cause he said, he was ready to write and bring it out now. This record was when Royce was in a transition. He was on Tommy Boy Records at the time when we worked together. We did a record called "My friend" when we worked on that. He was in transition to go to Sony. The first time I ever heard of Royce was with Eminem on a record called "Scary Movies". They were called Bad Meets Evil. The first cover had Midori, who was an adult film star that we were fans of, and her sister is the legend icon Jody Wadley of Shalamar, and she was a soul trained dancer, and she's just an incredible producer, she's everything. Two different paths, but you know, it's all relative. The adult industry, the sports, and music, it's all relative, we're all united.

Now, with the transition of Royce getting ready to go to Sony, we decided to do a single for the streets. He said, "I'm gonna do a record where I feel like I'm a bomb". He said, "Is there any way you could put like a tick in it?" And I was like, yeah. It's crazy because it's one of the biggest records in my whole career. Even when I'm on the road, when I tour, or just perform — anywhere. When you hear that "tick, tick, tick, tick" and that beat drops — the crowd loses their minds. And it's one of the most favourite records that DJs like to cut up because of the ticking, you and do so many routines to it before the beat drops. It's considered classic even if it didn't go to platinum. But in the books, it is considered a classic, and I appreciate that. Appreciate Royce. Royce's pens already melted before he even starts to write. But the way he explained how ill he is in the mind of a bomb, you could visualise every lyric the way he put it together.
Then DJ Premier explained how he put together featured artists to add colour to the track and how Redman and Method Man gave their stamp of approval to the song bumping it backstage during Jay-Z's live show.
Preemo is not only a production genius, but he is also a master storyteller, and he has stories to tell. So do yourself a favour and watch this episode on his channel: