This Friday, August 26, Kanye West's joint with Eminem is out on DJ Khaled's new album.
The talks about the "Use This Gospel" remix produced by Dr. Dre have been floating around for a while, initiated by Kanye West personally. But nobody expected to see the track on another project by DJ Khaled. However, today the DJ revealed an absolutely stellar list of contributing artists for his upcoming project "God Did". Besides Drake, Jay-Z, Lil Wayne, Rick Ross, Future, Lil Baby, and Kanye West, there is Eminem's name on it.
Later, DJ Khaled posted a full tracklist. He introduced a project without a trace of humility:
The holy scripture. 📜
This is a gift to the world. 🌎
This is a gift to the fans. 🎁
This is a gift for us. 🤲🏽
GOD DID.

#GODDID THURSDAY MIDNIGHT!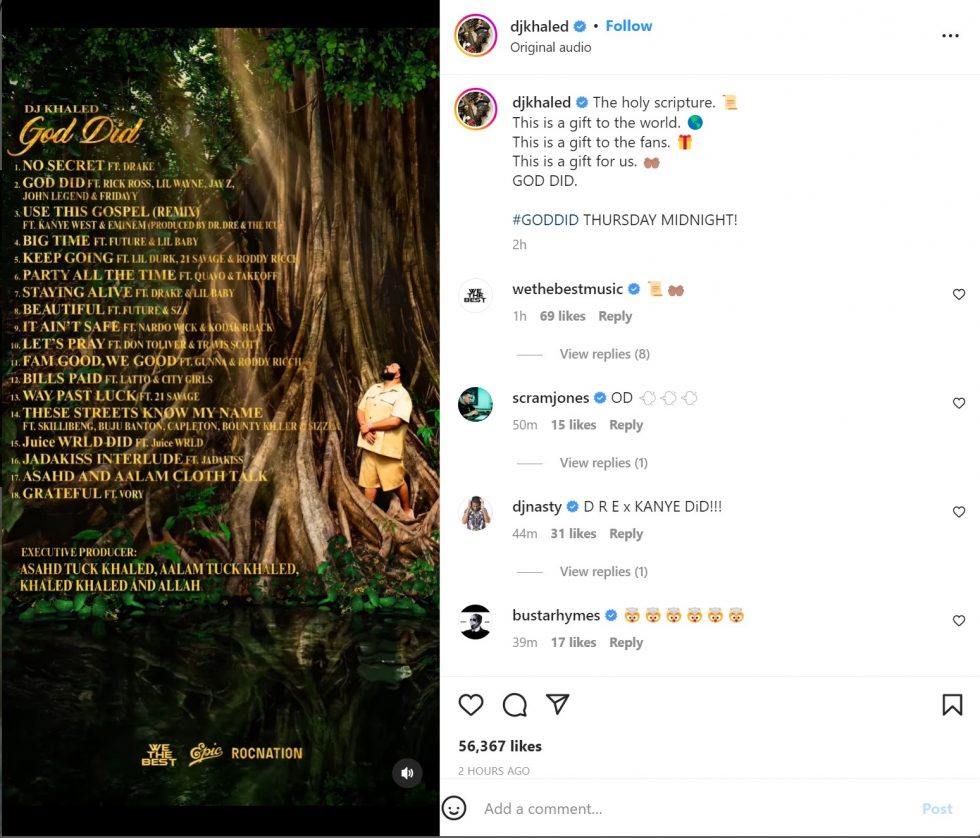 It sits right there, under No.3: USE THIS GOSPEL (Remix) feat. Kanye West & Eminem (Produced by Dr. Dre & ICU).
It is going to be the first ever Marshall's collaboration with DJ Khaled. What are your expectations?