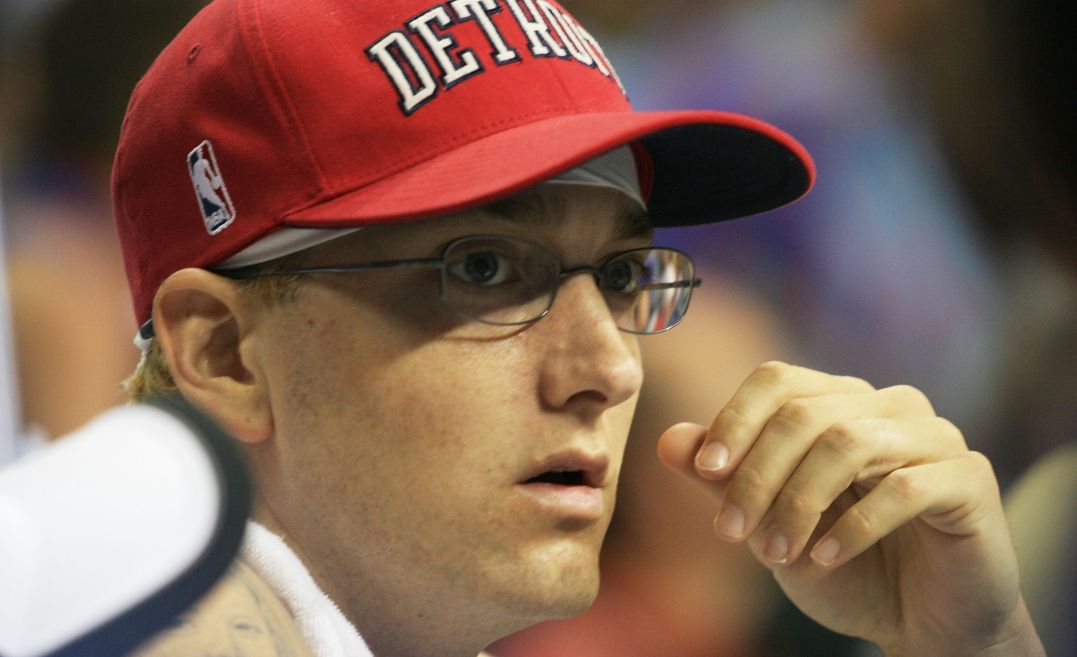 Marshall's 18th year old greatest hits compilation charts right next to the newest releases and recent chart toppers.
"Curtain Call: The Hits" debuted at No.1 on the Official Charts UK in 2005. It had been on and off the charts after that until it entered the ranking in January 2017 — to never leave. Album's current chart run sprawls to 323 consecutive weeks. Eight most recent — in the Top 10. But altogether, it's been 555 weeks of the project's formidable presence on the British music scene, often even blocking newer releases from going higher.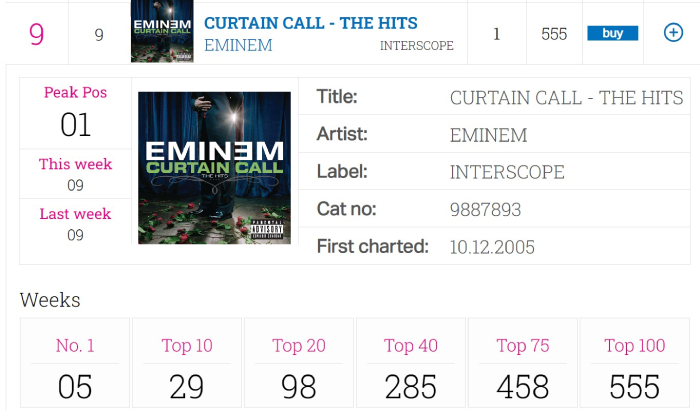 The UK Top 20 is generally rich with legacy greatest hits releases. So this fact alone puts Eminem into the same pantheon as Fleetwood Mac, ABBA, Oasis, and Queen. There is no other rapper in the world who can play on the same level. And mind you, Eminem is far from planning retirement. He is a current act, whose new music is still in demand and keeps topping the charts. As happened with his previous album "Music to Be Murdered By".