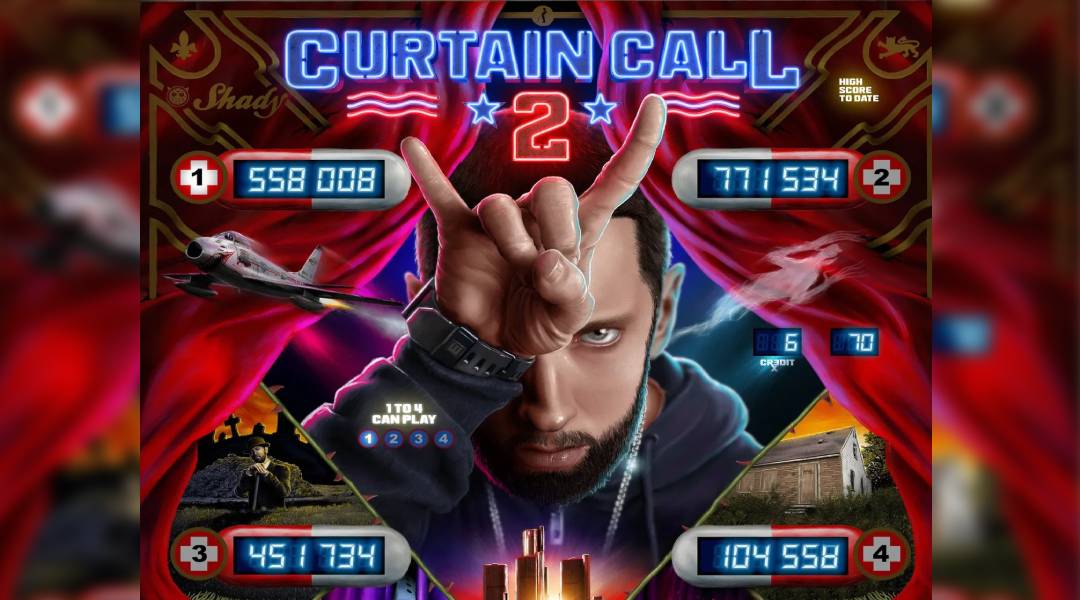 Marshall's recent compilation album has received its first certificate in the Northern hemisphere.
In early September, New Zealand was the first country in the world to recognise the "Curtain Call 2" sales with the plaque. Recorded Music NZ awarded a Gold certification to the album for 7500 units sold in the country. It is a lot for a country with a 5.5 million population.
Now, it is the UK's turn. The country has a huge Marshall's following and its certification system works without a nudge from a label, so we get frequent updates on Em's sales and certification.
By the end of the year, "Curtain Call 2" had over 60,000 units sold in the Kingdom and received a Silver plaque for this. Hopefully, we won't wait long for the next certificate. Compilations tend to sell for a long time. Right now "Curtain Call 2" is still charting both in the UK (No.44) and New Zealand (No.17).
Listen to "Curtain Call 2" below: