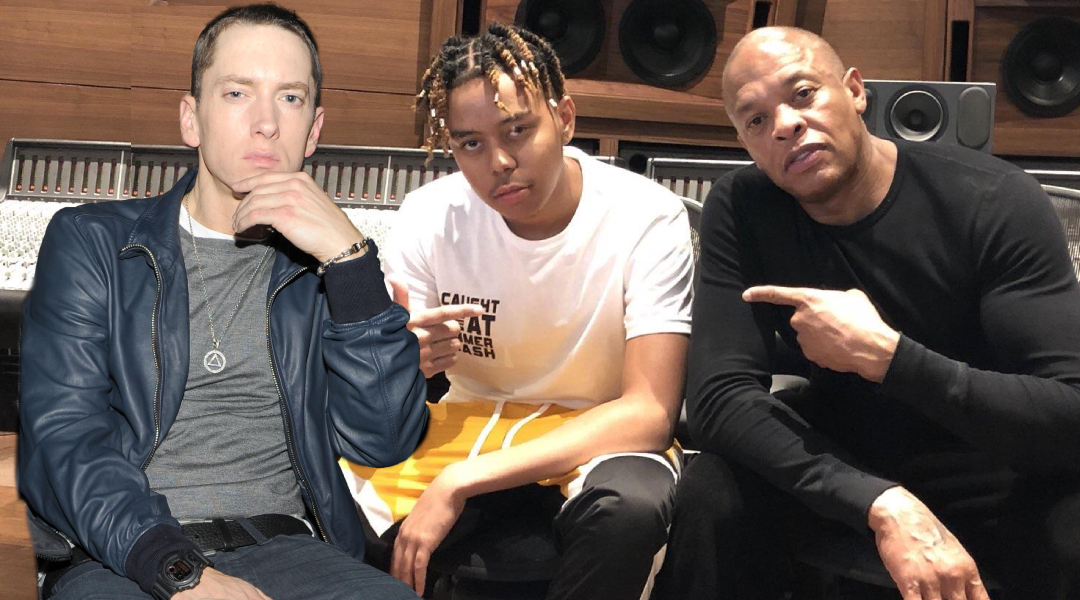 Cordae did not play his music to Dr. Dre when he had a chance and did not send "Parables" for Eminem after encouragement for almost a year.
This young and talented rapper is humble, down to earth, and nowhere near as pushy as many of his counterparts are. Still, he's never missed his shot because he lets his music do the talking.
This is exactly what happened with him and Dr. Dre, when everybody was intrigued by their unexpected connection in Dre's studio. Cordae explained the backstory of their pictures together to Ebro on the Morning show: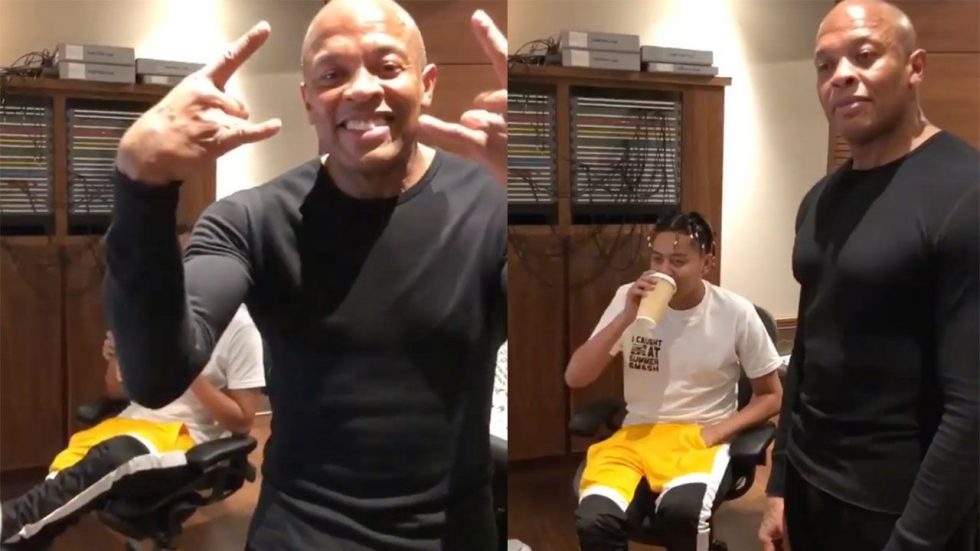 That was three years ago. Shout out to big bro. And I connected with Dre through Anderson. Paak. I was in the studio with Anderson. Paak, honestly, and Dr. Dre just walked in that joint. I was just talking to Dre, and he was like, "Man, I wanna hear how your music sounds like 'cause you look like crazy nigga". And about a week or two later, he called me and was like, "Yo, pull up to the studio".
But did he really play anything to Dre when he asked to? No, says Cordae:
This was 2018. I'm still early in my career, I was like an infant at this time. So I didn't want to be thirsty. So I was chilling. I think somebody showed him my first LA Leakers freestyle, and he was basically like, "Yo, I rock with that joint, I rocked with your LA Leakers freestyle I've seen. Pull up to the studio, I want to see what type of music you can make". I pulled up on them, and we cooked up. That was my 21st birthday, and I had something completely different planned to do that day, but I cancelled everything to pull up on big bro.
What about another big bro, who recorded a verse for Cordae's latest album, "From a Bird's Eye View"? Cordae has already told this story in another interview, but this time he revealed a massive gap he took between the conversation with Eminem and actually sending him a verse for a collaboration:
He was shouting me out in a bunch of interviews, like "I rock with bro". To hear that from Eminem was some cool shit. That's some fly shit. He ended up calling me. We talked for like an hour and a half. It was probably mid pandemic. We were just chopping up about life, hip hop, rap, everything for two hours. And he was like, "Yo, we gotta get some work in and get some music done". And you know what? That was like June 2020, and I didn't even send him a song to like April 2021. It's been a year since we talked. I was like, "Let me just get this verse out of bro". I sent them "Parables", and boom, that's how it came about.