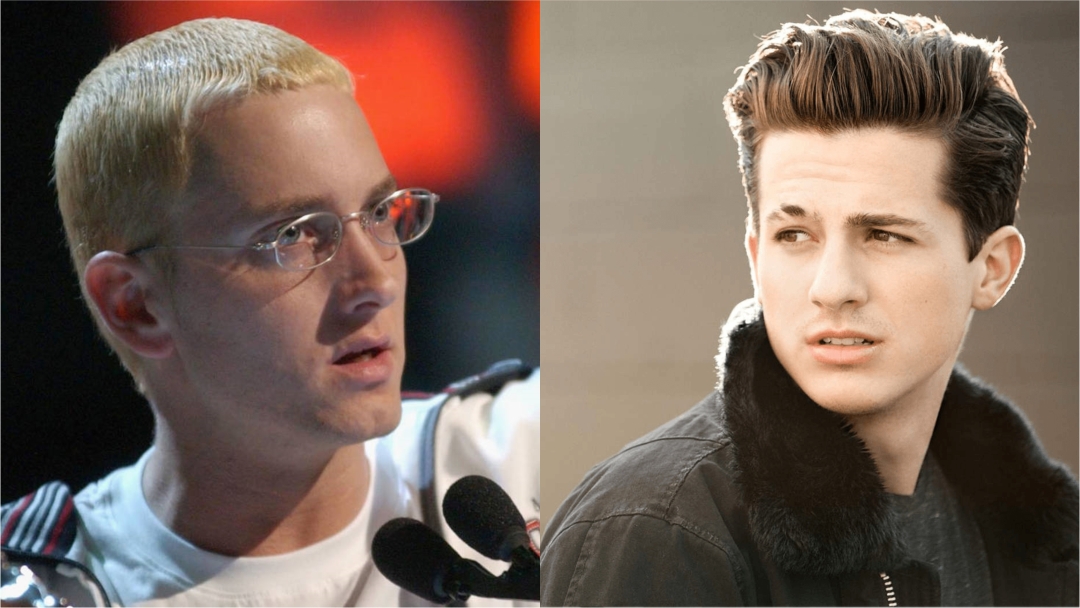 There is not much detail, but it is music, Eminem is involved, and the info comes directly from Charlie Puth.
On his Instagram account, the young star shared a screengrab of a conversation with someone called Jeff, who praises a record sent to him. Judging by the remark that Charlie "killed the round of notes", that was his vocals. A mysterious correspondent states that "Em did a good job":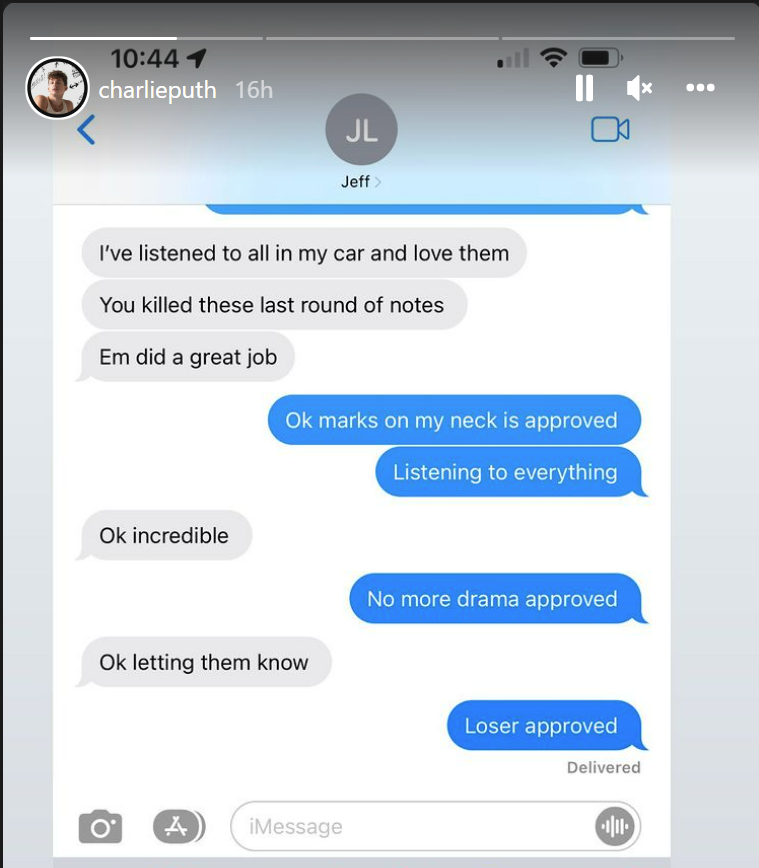 There are two plausible explanations. One, Eminem put the "Marvin Gaye" singer on his joint in a "Revival" style, blending genres once again. And another that Puth invited Marshall to produce something for him.
Charlie Puth is not a stranger to production and works on his own songs. He is also a big fan of Eminem's production skills. About a year ago, he named Em as one of his inspirations, explicitly pointing at how Marshall's drums influenced the way the younger star approaches them on his own projects.
If it is indeed Charlie's project, chances are high that we will hear it soon. Otherwise, the song can go deep into Marshall's vaults to wait until the time is right.