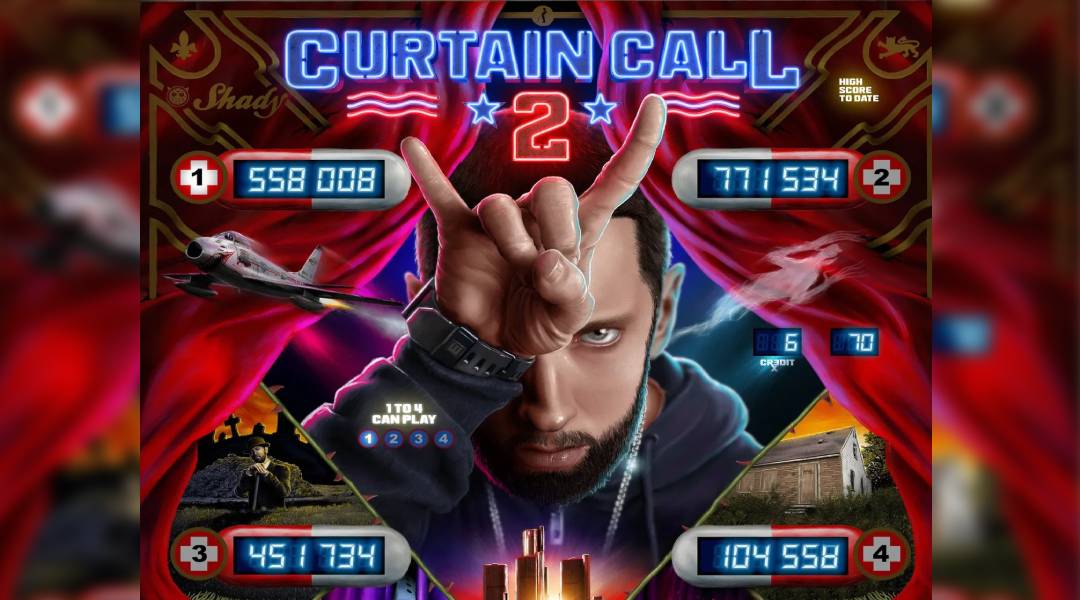 Sales numbers show "Curtain Call 2" on its way to the Top 5 of the Billboard album chart.
The industry source HitsDailyDouble published the list of the best selling albums in the US, and it is slightly different from what we just saw in the UK, where "Curtain Call 2" landed at No.3. Beyonce, who has stayed atop the UK album chart for another week, showed a 74% drop in sales in the US and moved down to No.3. Top two spots belong to YoungBoy's massive debut and Bad Bunny's album, which managed to sell over 100,000 units again.
"Curtain Call 2" moved 45,000 units in its first week and sits at No.5. Interestingly, almost half of sales comes from physical copies rather than from streaming (18,000 and 24,000 respectively). It is the other way round for all other artists in the Top 5, especially for YoungBoy NBA, who got 109,000 album units from streaming and 4,000 from sales.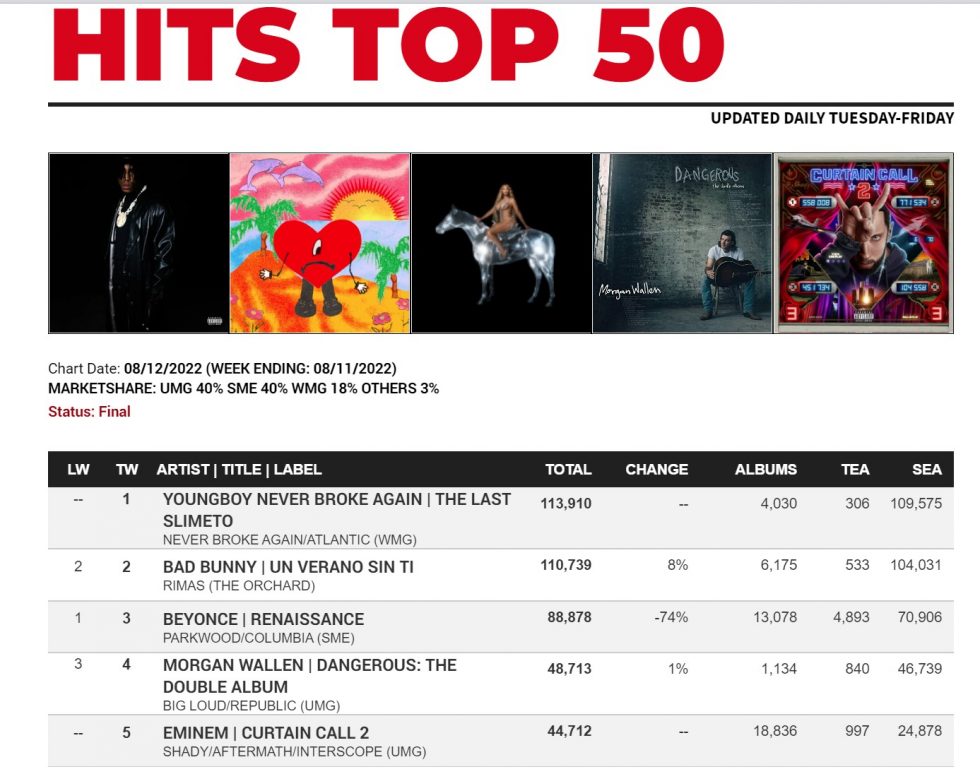 HitsDailyDouble ranking is a good indication of what to expect from the Billboard chart later next week.
Listen to "Curtain Call 2" below: