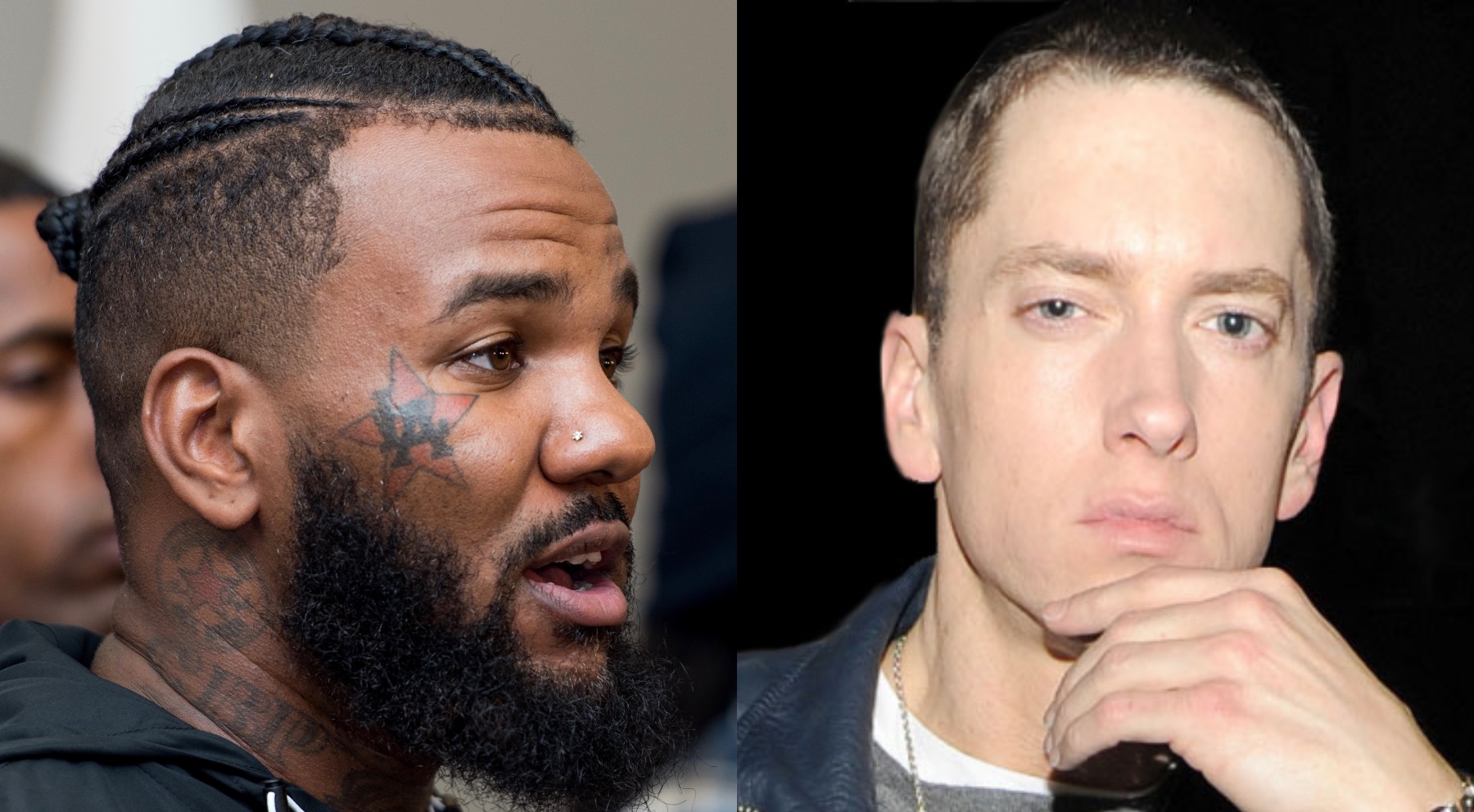 Neither a long list of star features nor 10 minutes of franticly advertised Eminem diss helped The Game to give his most recent project a good debut.
On the release day, "DRILLMATIC – Heart vs. Mind" gained 960,000 streams on Spotify. That's right, the album didn't even make it into the 1-million territory.
Meanwhile, the only unreleased song from "Curtain Call 2", Em's joint with 50 Cent, "Is This Love? ('09)", got 987,000 Spotify streams on its debut.
You can pounder the probability of Marshall responding to The Game on wax, but these numbers really put things into perspective. They are just not in the same league. At the end of the day, Em said it himself on "No Regrets":
They talk about my daughters hopin' I fly off of the handle
'Cause my first thought is to trample and write a thousand bars
But sometimes it's like dropping' an anvil on a house of cards
Or Godzilla squashin' a crouton with combat boots on
Or droppin' a goddamn nuke bomb on top of an anthill
By the way, "Curtain Call 2", essentially an Eminem post-Encore era playlist, is not going to break any selling records but is projected to debut at a decent position on the Billboard chart. 45,000 estimated sales in the US secure No.5 for the album. It's too early to make viable suggestions for The Game's charting position, but specialists have already assigned the project to the "under the 40k" bracket. How deep under? We'll see later.
Meanwhile, you can listen to "Curtain Call 2" below: