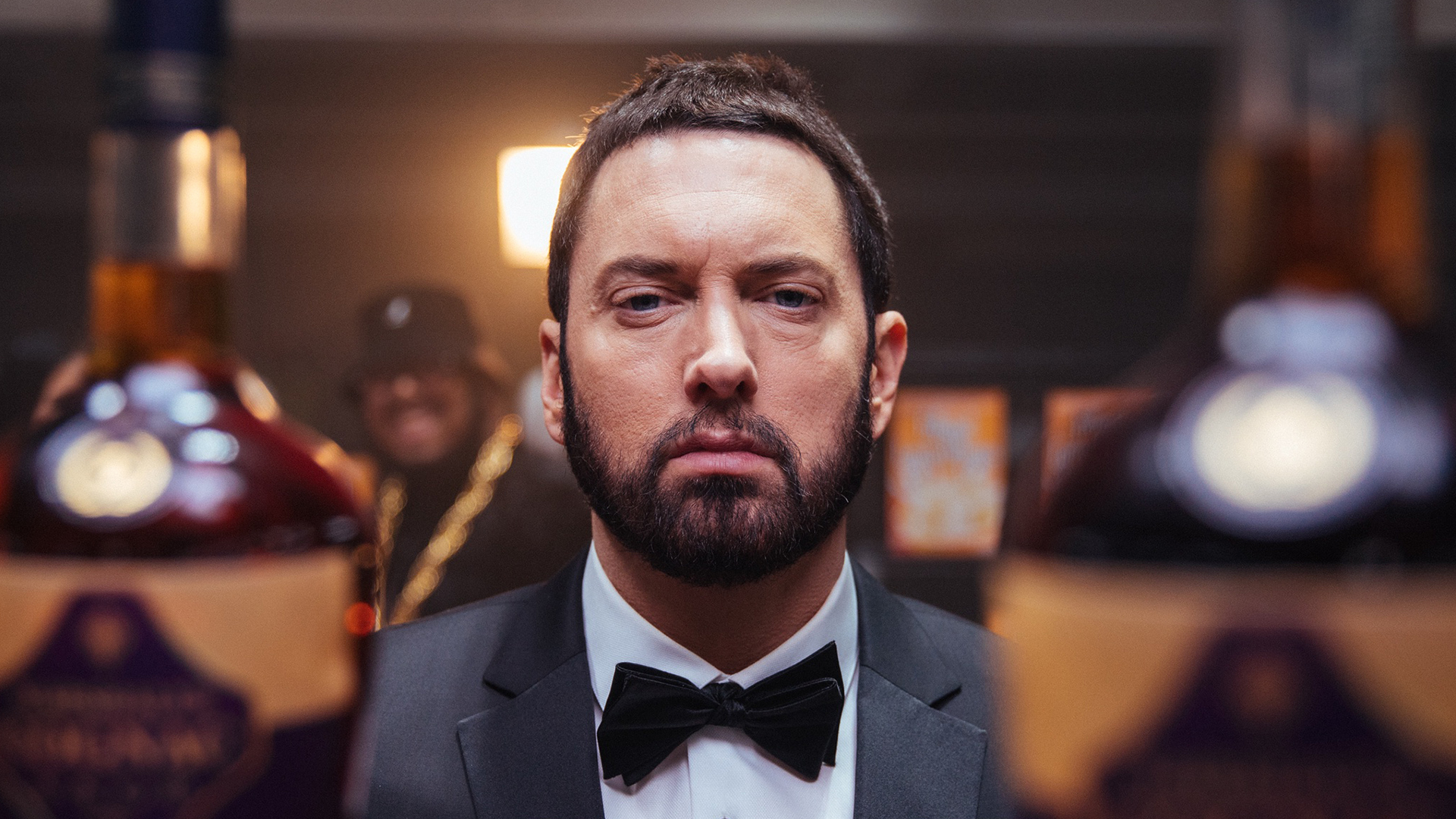 Marshall's compilation might be ranked at No.6, but it is No.1 when it comes to pure sales.
Almost half of the "Curtain Call 2" consumption units that count towards a charting position came from album sales.
It was evident from the HitsDailyDouble chart that shows numbers. While the highest charting albums have a fraction of pure sales in the massive input from streaming, "Curtain Call 2" is selling. Almost half of its sales came from physical copies rather than streaming (18,000 and 24,000, respectively).
The Billboard ranked "Curtain Call 2" lower than HitsDailyDouble estimated, but clearly, there is no disagreement between the two sources regarding the album's position based on sales.
The Billboard Charts official Twitter account names Marshall's compilation the top selling album of the week. Here is what the Top 5 looks like:
1. Eminem — "Curtain Call 2"
2. ENHYPEN — "Manifesto: Day 1" (EP)
3. Beyonce — "Renaissance"
4. Harry Styles — "Harry's House"
5. Tool — "Fear Inoculum"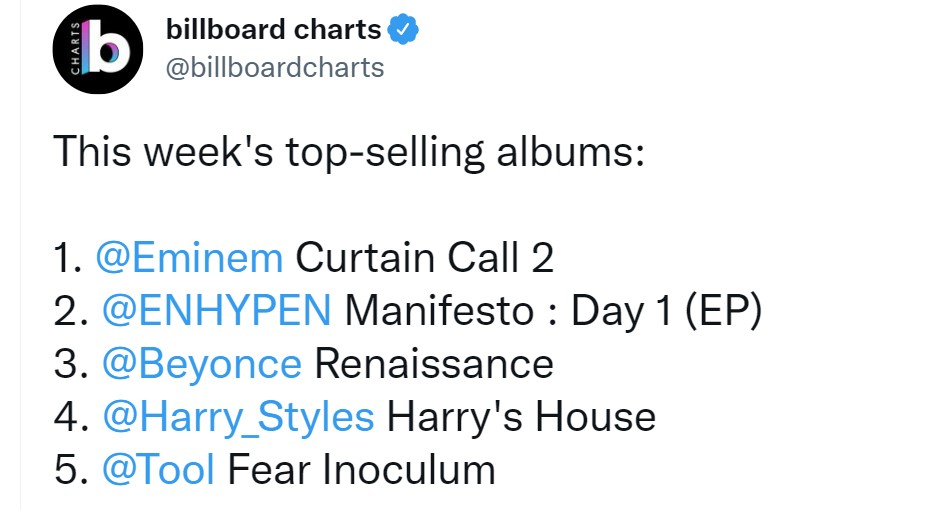 Listen to "Curtain Call 2" below: