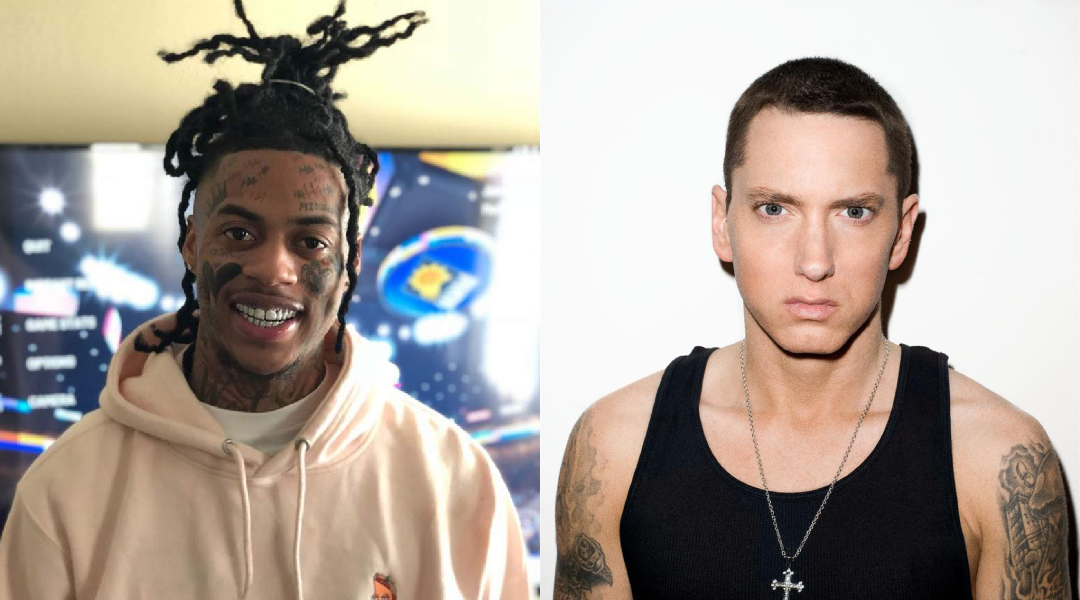 Instagram star turned rapper and boxer John "Boonk" Gabbana is no stranger to controversy, but this is not what he values in Eminem the most.
The former pranker who built and ruined his career in social media to reinvent himself later sat down with Cam Capone News to talk about his life journey, family and hustle. At some point, a question about musical influences came up, and John Gabbana did not have to name many:
Eminem. He is my biggest. Just his life and how raw he kept it. I like how raw he is. His life ain't perfect and everything, but that dude is so raw. I like that. And that's how I am, I'm raw.
Maybe, this is a quality that over 1.1 million of John Gabbana's followers value in what he is doing.