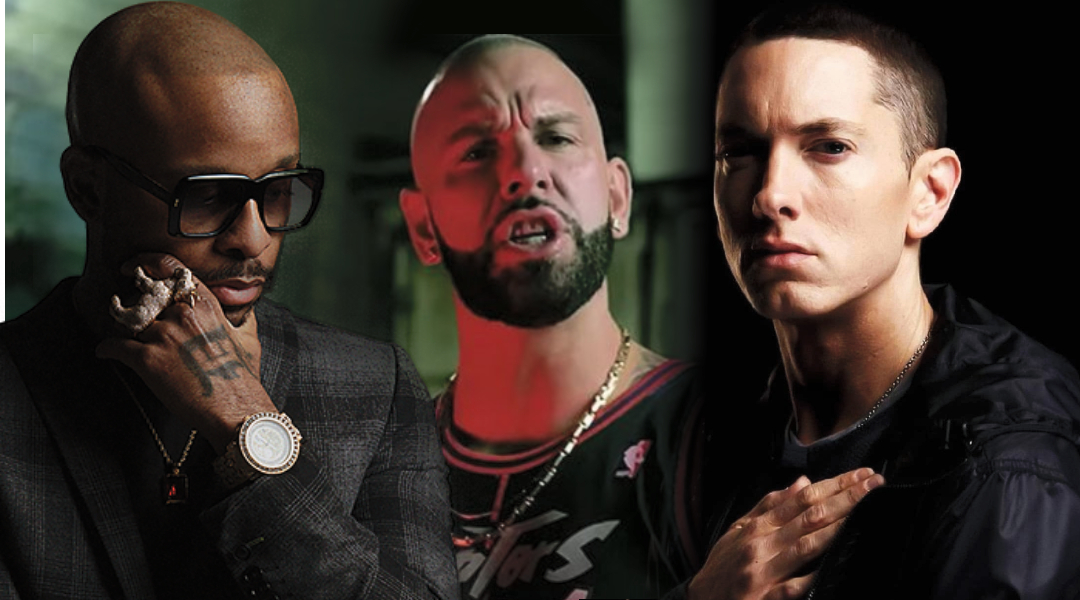 The tragic loss of Pat Stay, a legendary Canadian rapper, hit hip hop hard. Eminem and Royce da 5'9" sent condolences to his family and friends for a benefit organised in his memory.
Classified, another rapper from Nova Scotia, Canada, is involved in organising this event. He shared a message he received from Detroit on his Tik Tok account for everyone to see.
In a short video, Marshall says:
I want to send my condolences out to Pat Stay's family and friends. Bro, I know we never got a chance to meet, but I've been a huge fan of yours for years, and the level that you rap to is like a pinnacle to battle rap, and it doesn't get any higher than a level that you rapped at. I just wanna say, man, we gonna miss you, bro. Hip-hop is gonna miss you. We lost a legend.
Royce 5'9, who knew Pat Stay personally, talked longer:
I just like to take the opportunity to say my deepest condolences to Pat Stay's family. I don't even know if I could put in words how great of a man I felt he was, aside from being an amazing rapper. I had the honour and privilege to be able to be in a somewhat personal relationship with the man. That's pretty rare to be able to do in this business, especially when you do two different things as a person. The way they kinda used to split up battle rappers versus 'industry rappers'. Any time I ever came to Canada tours, any venue I was at, if it was close to the area he was at, he'd always come, show up some support. I don't think I ever miss the Pat Stay battle. Definitely one of the greatest I've ever seen. Pretty unbeatable in my book. Somebody who can be conversational, funny, witty, and cool about it. We lost a great talent. I still don't know what happened. I'm just pretty much past that point. I just want nothing but the best for his family, any closure that is needed. I pray that you guys get everything you are looking for, and I pray that you guys get all the blessings that are coming to you. You have my deepest condolences and well wishes. Love and respect always from Royce da 5'9 and Detroit and everybody on this side, Shady Records on down. God bless.
Introducing a video to his audience, Classified wrote:
wanna give a big thanks to Royce 5'9 and @eminem for sending us these two videos to play at @patstay902 Benefit today.. …. we all knew Pat was the Best at what he did, but when you hear it from two legends like this,, it just makes you even more proud….i really wish Pat was here to see the outpouring of love he has been getting, i wish i could talk to Pat and see the reaction on his face after seeing the love he has been getting from guys he's looked up to for so long