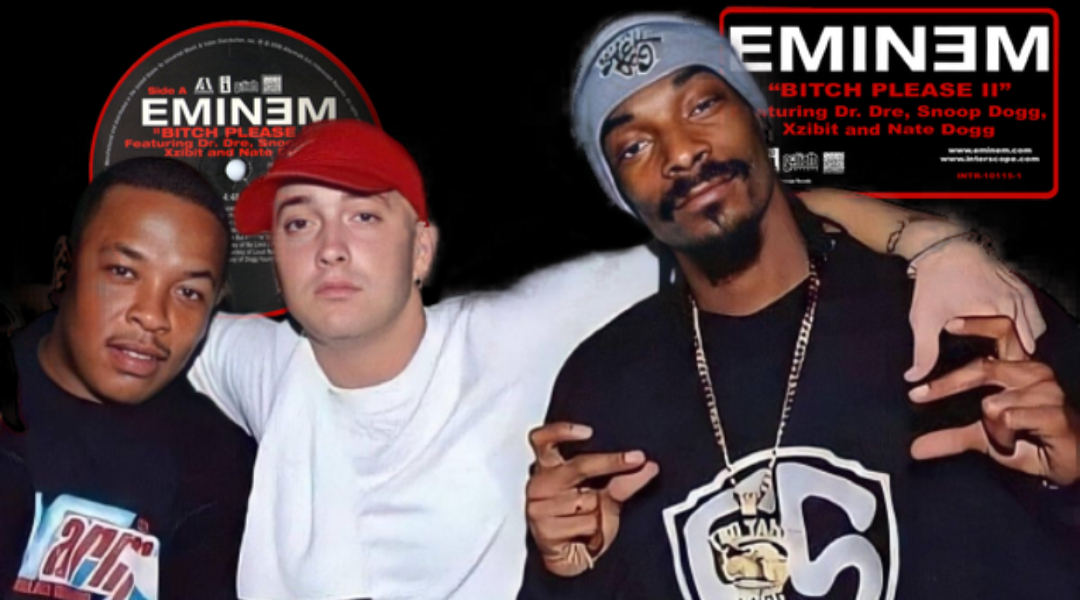 Marshall's first collaboration with Snoop Dogg received its British certificate under a censored title.
Eminem recorded "Bitch Please II" as a continuation to "Bitch Please" from "No Limit Top Dogg" (1999). In his version, Snoop Dogg teamed up with Xzibit and Nate Dogg. For volume 2, Eminem invited the original line-up and added a link, Dr. Dre, the man himself. Maybe, five people are not enough for a posse-cut, but you can count each of them for three in energy and talent.
The track came out unapologetically honest and braggadocious. It didn't stop Slim from releasing it as a single for "The Marshall Mathers LP" in 2000. "Bitch Please II" was certified gold by the RIAA on March 8, 2022. This week, it went Brit certified at the silver level. The word "bitch", though, magically disappeared from the single's page.
Until recently, "Bitch Please II" was the only joint between Marshall and Snoop Dogg. This year they released an unexpected collaboration, "From the D 2 to the LBC", and brought the number of their collaborations up to two. Who knows, maybe we won't wait for the third one for another 22 years!
Listen to "Bitch Please II" on the album below: