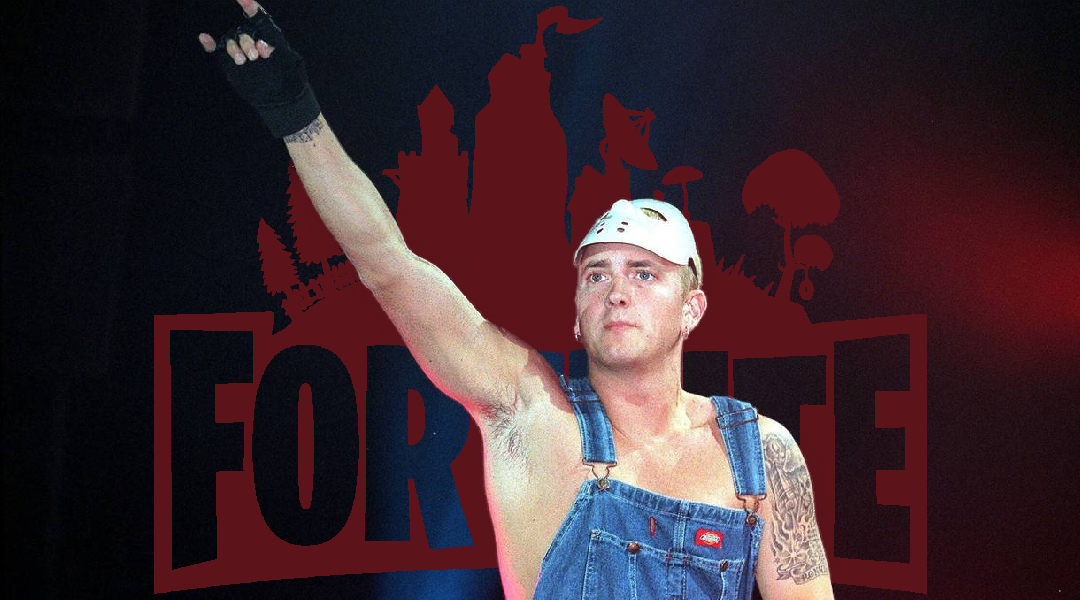 Gamers report that Fortnite Icon Radio plays exclusively Eminem's music this weekend. Can it be a teaser of more to come?
From "Godzilla" to "Survival", a 12-track long playlist features songs included in Em's second greatest hits compilation, "Curtain Call 2".
Eminem has taken over the Icon Radio in-game! He's currently the only artist featured on the station. #Fortnite pic.twitter.com/3t6YDNe0nR

— Fortnite News ⛱️ (@FortniteBR) August 13, 2022
Fans smell a collab coming. A Slim Shady skin is being mentioned most often as a potential project. But there is another option. Fortnite is a giant platform inhabited by millions of users, and it has been exploring new avenues of providing virtual entertainment recently. Music shows have become a constant feature in Fortnite, from intimate gig series for artists from around the world to massive extravaganzas from the stars like Travis Scott and Marshmello. What if?.. What if Marshall is looking this way?
He released more animated lyric videos over the last couple of years than traditional music videos, and the lingering anxiety of the COVID-19 pandemic still can halter his touring plans. Do you think we will see Em in-game sooner than on stage?