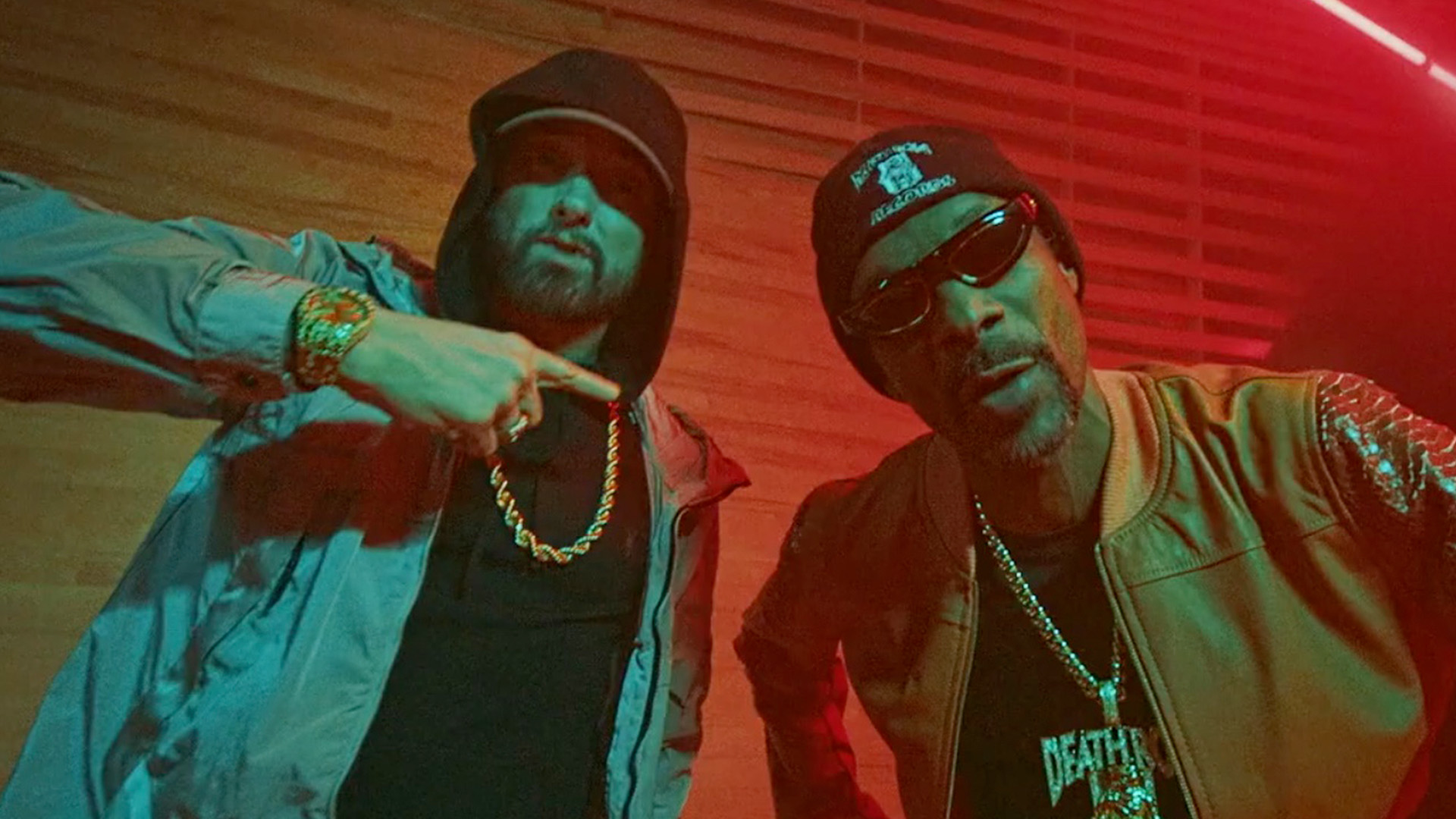 We've been waiting for this song for months, and still, it happened to come as a surprise drop.
Snoop Dogg announced the collaboration with Eminem recorded for his Mount Westmore supergroup debut album. The West Coast rapper described the record in the most favourable terms and hinted that Dr. Dre himself envied the beat and the result of their work together. However, the Mount Westmore release day came and went, and we still didn't have the track.
So, now we have it. We have a song on all streaming platforms, a video and even a live premiere on stage.
Listen to Eminem & Snoop Dogg — "From The D 2 The LBC" and watch the video below;