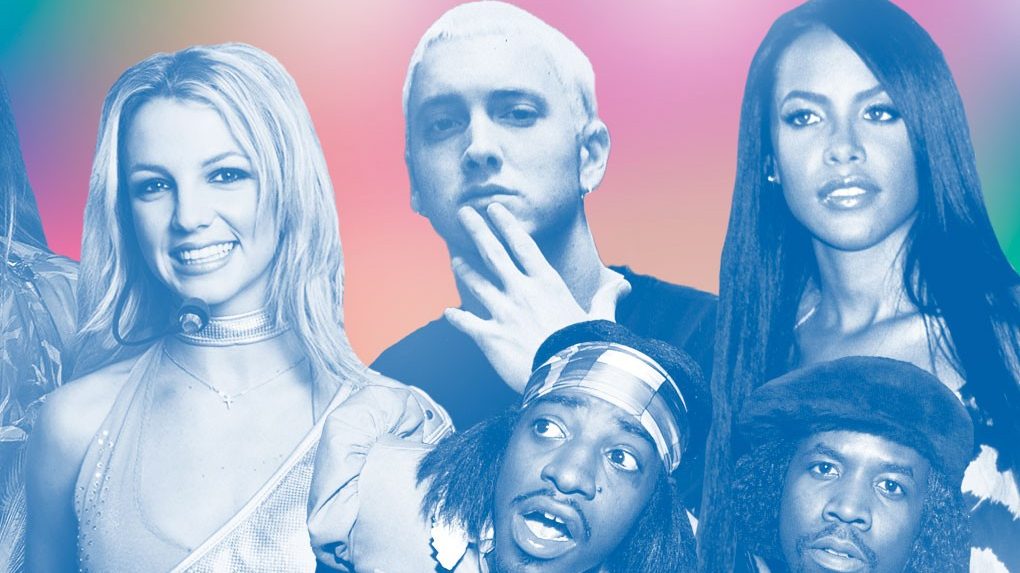 Lockdown is a great time to reminisce on the past and the Billboard stuff transformed that nostalgia fest in top-songs lists year-by-year. The year 2000 presents three of Eminem's songs at once.
Here are their picks with descriptions:
26. Dr. Dre feat. Eminem, "Forgot About Dre" (No. 25, Hot 100)
Just in case you forgot about Dre during the seven years between his solo debut and his sophomore effort, the Aftermath founder and protege Eminem reminded critics of his impact with this Grammy-winning hit off 2001. "Still the same O.G./ But I been low-key," the N.W.A rapper admits before launching into his accomplishments. "Who you think brought you the oldies/ Eazy-Es, Ice Cubes, and D.O.Cs/ The Snoop D-O-double-Gs/ And the group that said motherf–k the police." Em's alter ego Slim Shady also makes a memorable appearance to wreak havoc and defend the rapper's legacy against critics. — A.C.
20. Eminem, "The Real Slim Shady" (No. 4, Hot 100)
As he's done from the start of his career until, well, basically his most recent album dropped in January, Eminem takes aim at his perceived adversaries in this masterfully manic Marshall Mathers LP lead single. He paints a lyrical bull's-eye on everyone from (the now-very-outdated) Tom Green to the "little girl and boy groups" peppered throughout this very list. But as much as Em's bars mock the world of pop with cutting precision, this song and its VMAs-dominating video cemented Slim Shady's place in that very universe, skyrocketing him to the top five of the Hot 100 for the first time. — K.A.
4. Eminem feat. Dido, "Stan" (No. 51, Hot 100)
Eminem has (correctly) been lambasted for his fealty to the actually f–ked-up f-word, but credit where credit's due — at the turn of the century, no major rapper was going out of their way to convey matter-of-fact empathy for a jilted, pathological fan seeking a same-sex romantic connection. Over an insistent whisper of a beat and that haunting rework of Dido's "Thank You," Marshall Mathers paints a brutally vivid portrait of celebrity fixation as a distraction for economic and emotional poverty. Horrorcore is often more human than horror at its core, and the unsparing conclusion to "Stan" still pains the soul two decades later – so much, in fact, that society had to reimagine the title character in terms of 'net slang in order to smirk through the unwanted feels. — J. Lynch
You can read the full list on The 100 Greatest Songs of 2000: Staff Picks