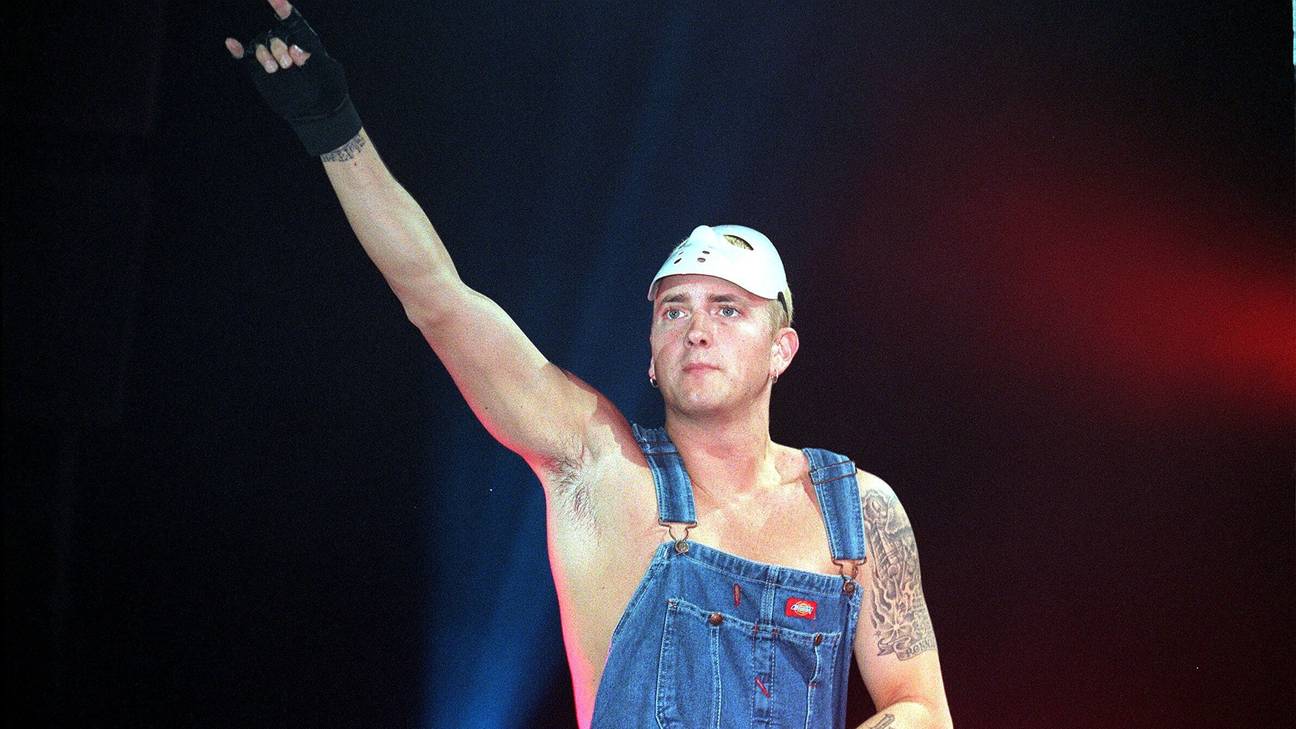 Since 2000 and up to this day, Eminem has made more equivalent album sales than any other music act – solo or band.
His cumulative EAS number for the years 2000 – 2023 exceeds 190 million. Of course, Taylor Swift is coming second with her impressive 177 million, which she is going to surpass soon. However, No.3, BTS, seems to be slowing down, and their 115 million EAS might not be growing as fast as a couple of years ago.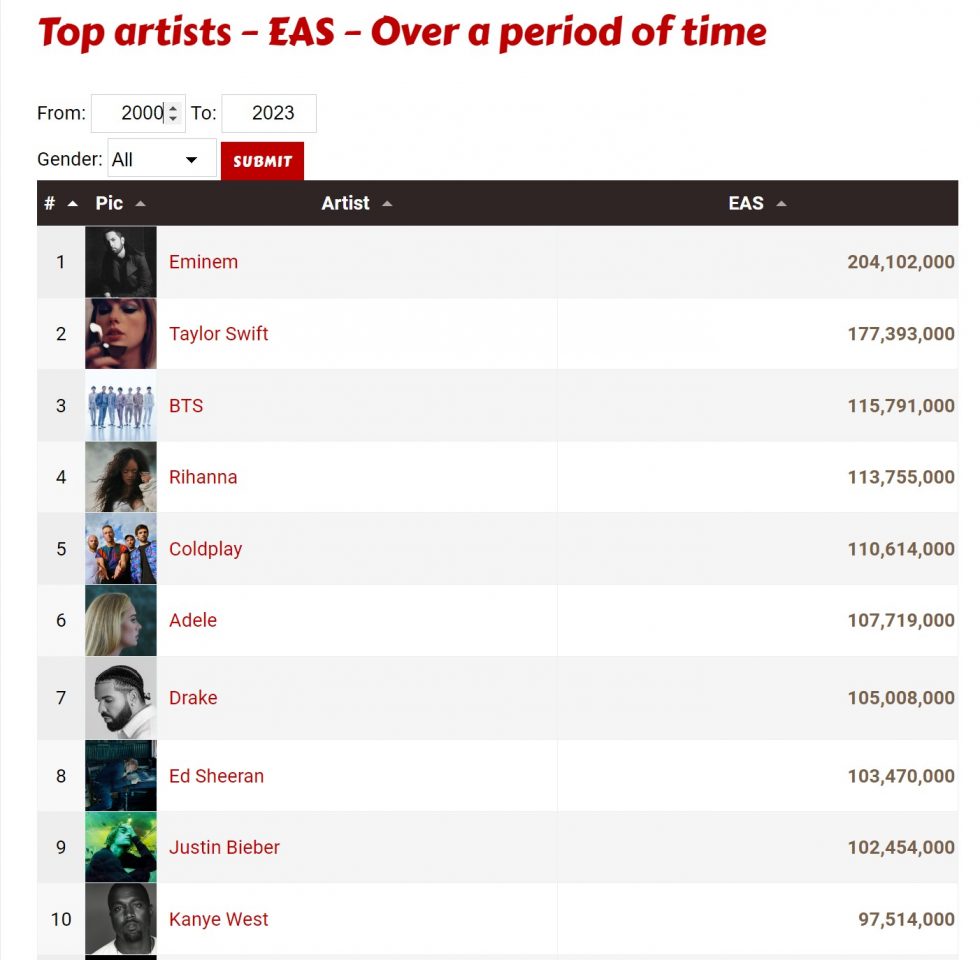 According to ChartMasters' estimations, there are only three rappers among the Top 10 artists of the 21st century. It is, of course, Eminem, then Drake ranked No.7 with 107 million EAS, and Kanye West, who is closing the list at No.10 with 97 million EAS.
Of course, Marshall's dominance on that list is secured by his extraordinary performance in the 2000s. His decade sales are almost twice as big as those of Linkin Park, ranked No.2.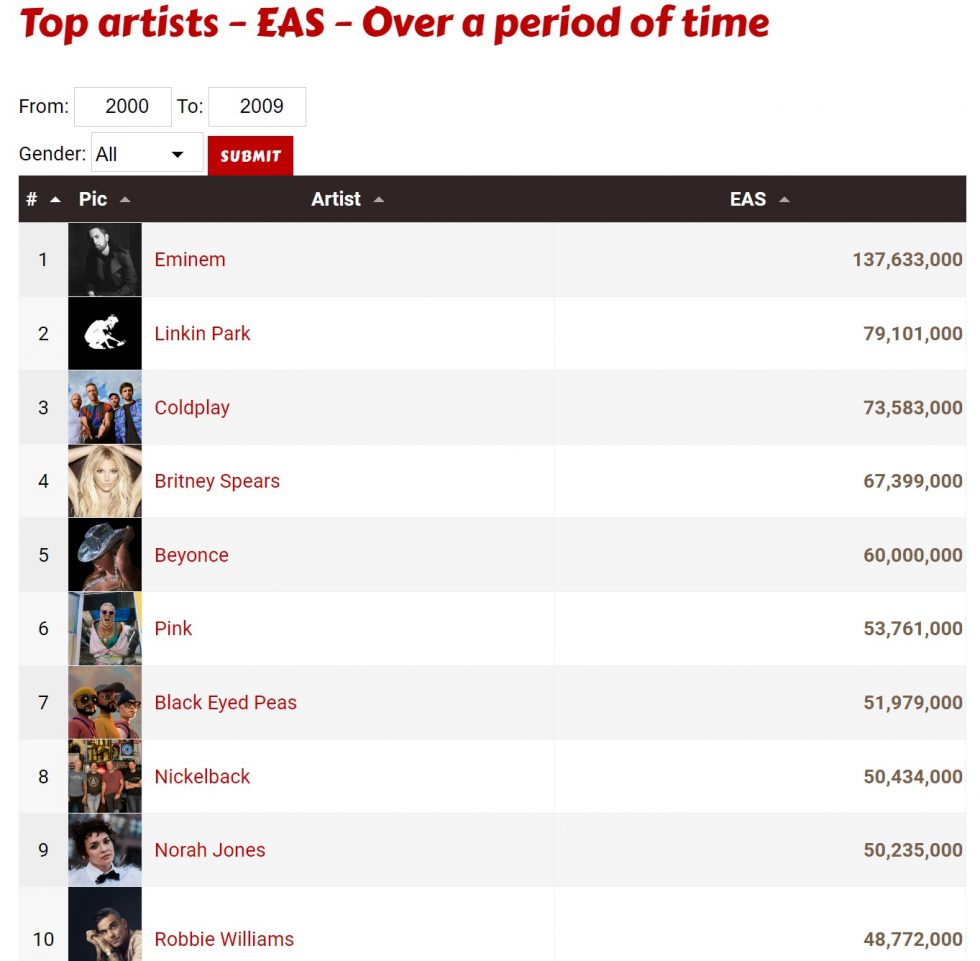 And nothing will change this title: Eminem is the best-selling artist of the 2000s decade. And this number is significant enough to keep him the best selling artist of this century so far.
Meanwhile, recently Eminem has entered the list of the Top 10 best selling artists of all time and he keeps gaining numbers getting ready to replace No.9 on the list, Elton John.