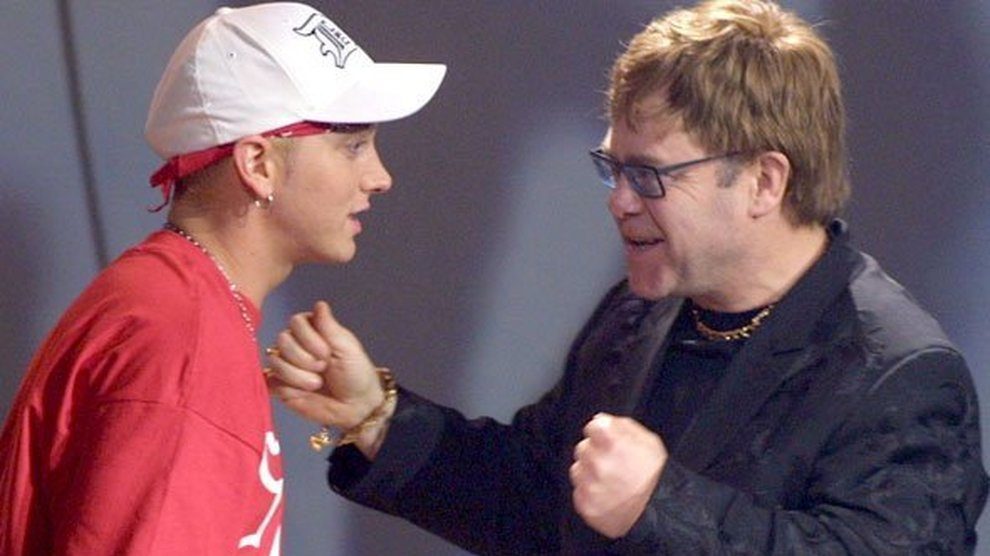 A month ago, Marshall broke into the Top 10 best-selling artists of all time by overtaking rock legends Led Zeppelin. Now, he is closing in on pop idol Elton John.
Elton John was sitting at No.9 with 208.5 million equivalent album sales when Em joined the Top 10 with his 207.2 million EAS. A month has passed, and Marshall has added over 600,000 EAS to his account. Meanwhile, Elton John has gained around 200,000 EAS, a good result across the board but not enough to keep the gap between his position and Eminem being hot on his heels.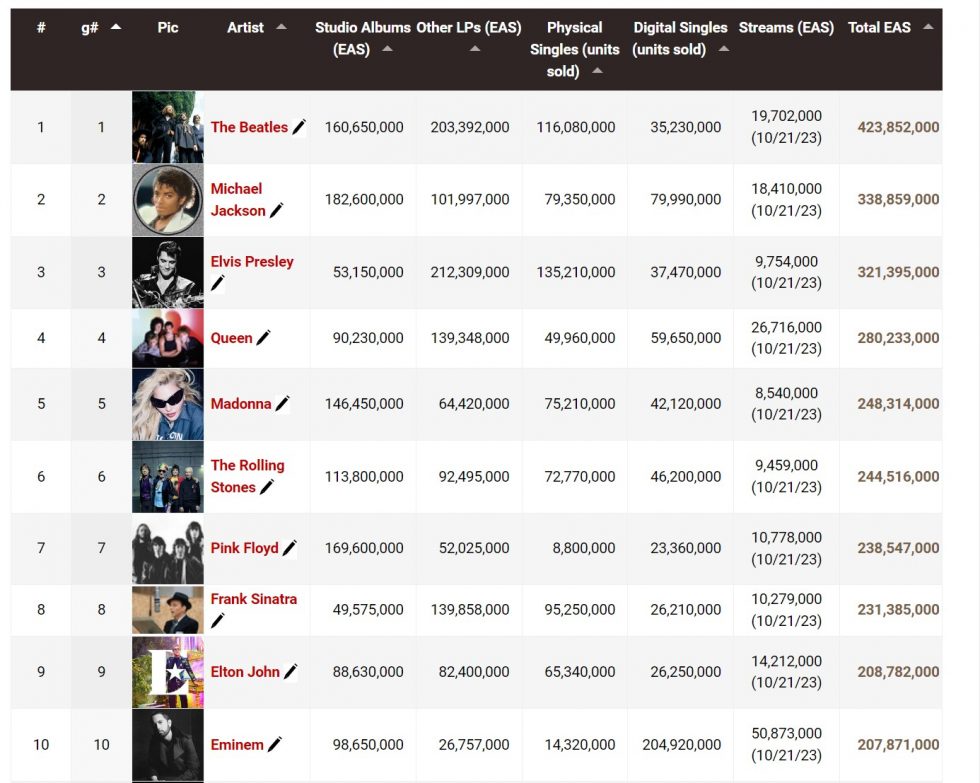 If the trend remains, it won't take two months for Marshall to climb one rank higher on the list of the best-selling artists of all eras and genres.
Of course, Elton John is Marshall's friend, collaborator, and AA mentor. But it will not stop Eminem from leaving Elton behind on the leaderboard. He cannot even help it, really. It is just his music that people keep discovering and listening to.