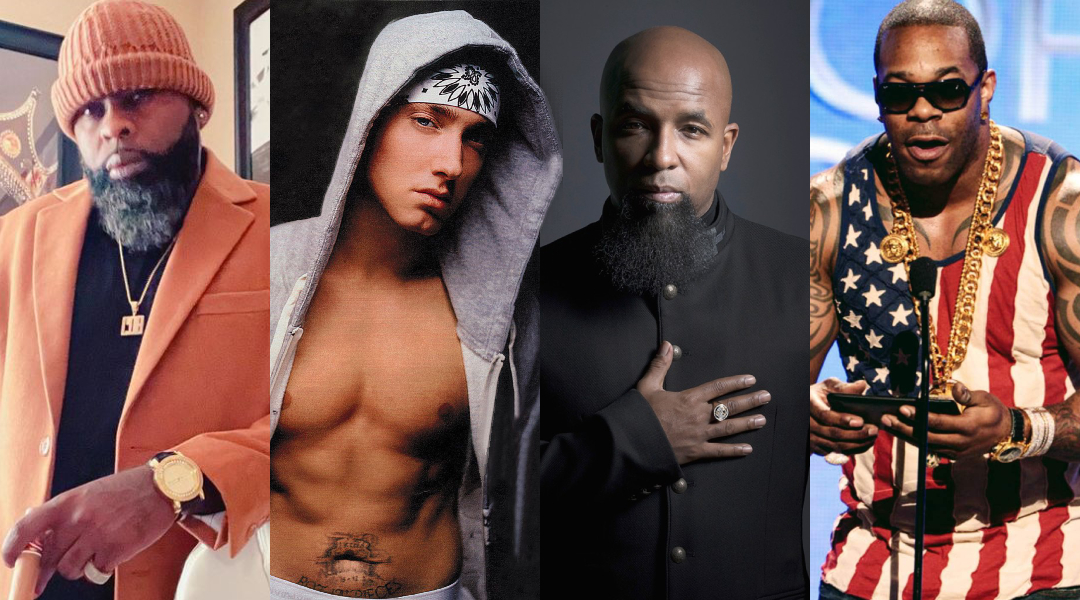 Can you imagine a track, on which Busta Rhymes, Tech N9ne, Crook, and Eminem are methodically slaying the beat? You can find one that is almost completed on the Southpaw soundtrack.
KXNG Crooked provided this insider information when one of his followers started dreaming about this exact combination. This particular combo is not exactly random, as each MC on the list is a skilful master of his craft and has his own brand of energy, but it is also not the most obvious.
Apparently, says Crook, these four could have come together on one track back in 2015. It was "Beast" (Southpaw Remix). The original song was released by bodybuilder, photographer, and entrepreneur Rob Bailey and his producer Charlie Hustle, who put together the blend of rock, hardcore, hip-hop, rap, and dubstep on their motivational records.
The remix has only a beat inherited from those two. Busta Rhymes, Tech N9ne and Crook brought their own lyrics and attitudes to the table. Eminem, who worked on additional production for the soundtrack, heard the song and felt its pull. According to KXNG Crooked, Marshall was very close to joining the elite team of rappers on the "Beast" remix.
Em came this 🤏🏾 close to hopping on it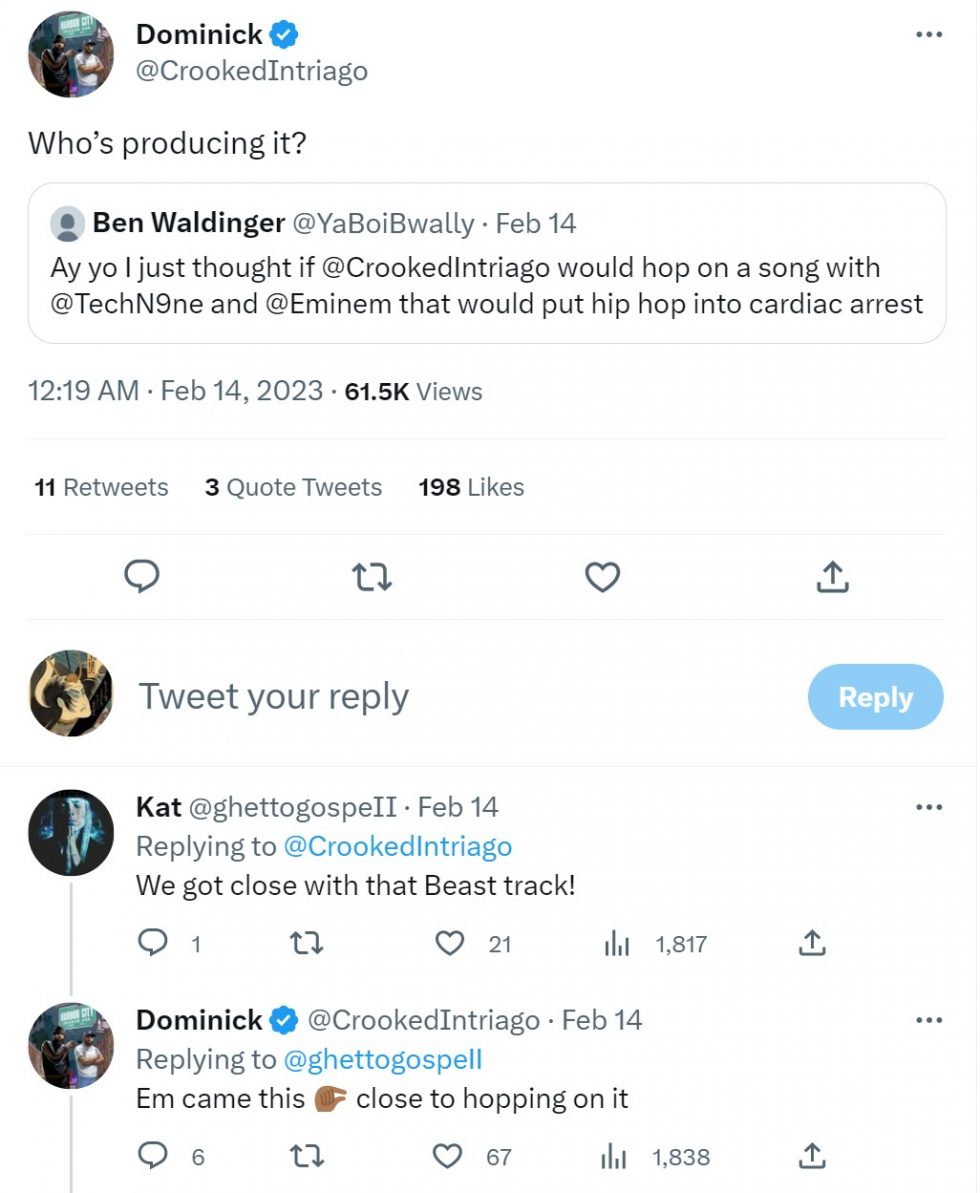 As we know, it has never happened. However, while we are fantasising about this dream team, we might pick up the best producer for this project. KXNG Crooked asked his followers, who should take up this role, and so far the most popular option is to make Marshall produce it himself. Dr. Dre, DJ Premier, and The Alchemist have been also mentioned. What would be your pick?
Listen to "Beast" (Southpaw Remix) with Busta Rhymes, Tech N9ne & KXNG Crooked: