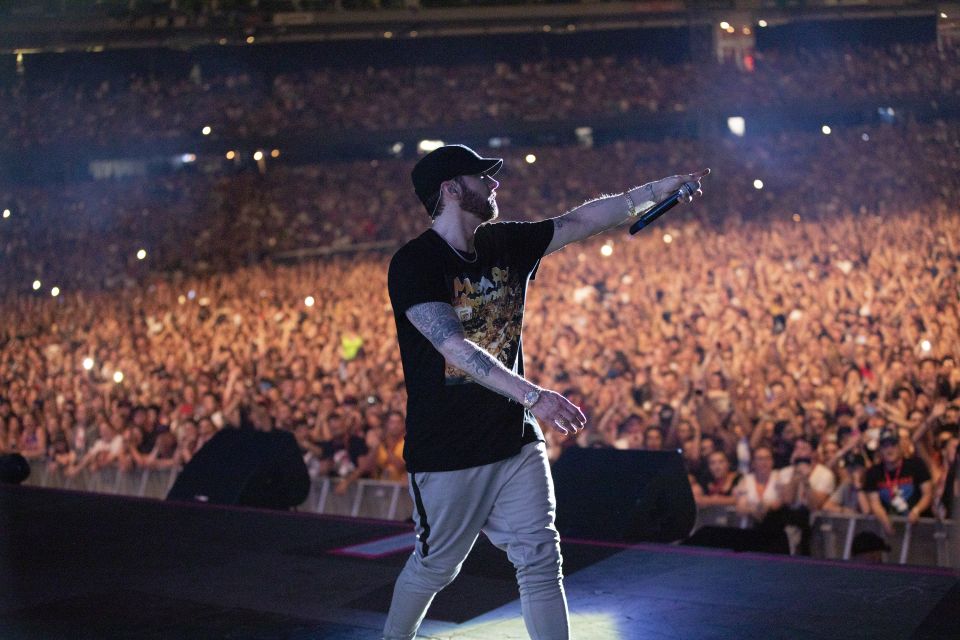 The Australian Recording Industry Association (ARIA) published the report on accreditations awarded to music projects in July. Three Eminem classic songs obtained 35 platinum levels in Australia.
"Lose Yourself", "Without Me", and "The Real Slim Shady" all have reached new selling milestones on the continent:
Eminem "Lose Yourself" — 16x PLATINUM
Eminem "The Real Slim Shady" — 7x PLATINUM
Eminem "Without Me" — 12x PLATINUM
In Australia, a platinum certificate is awarded for 70,000 units sold in the country. Interestingly, two of Eminem's songs on the July list were previously certified in August 2020: "Lose Yourself" — 14x Platinum and "Without Me" — 9x Platinum. It means that in under two years, these songs have moved 140,000 and 210,000 certified units in Australia, respectively.
The Australian audience is one of the most dedicated among all Eminem fans. His certifications are regularly updated, and the audience turn-out at his Australian shows is always impressive. For instance, in 2019, Eminem broke the live concert attendance record at the iconic Melbourne Cricket Ground with a total of 80,708 fans in the audience.
Watch the full record of that stunning performance below: