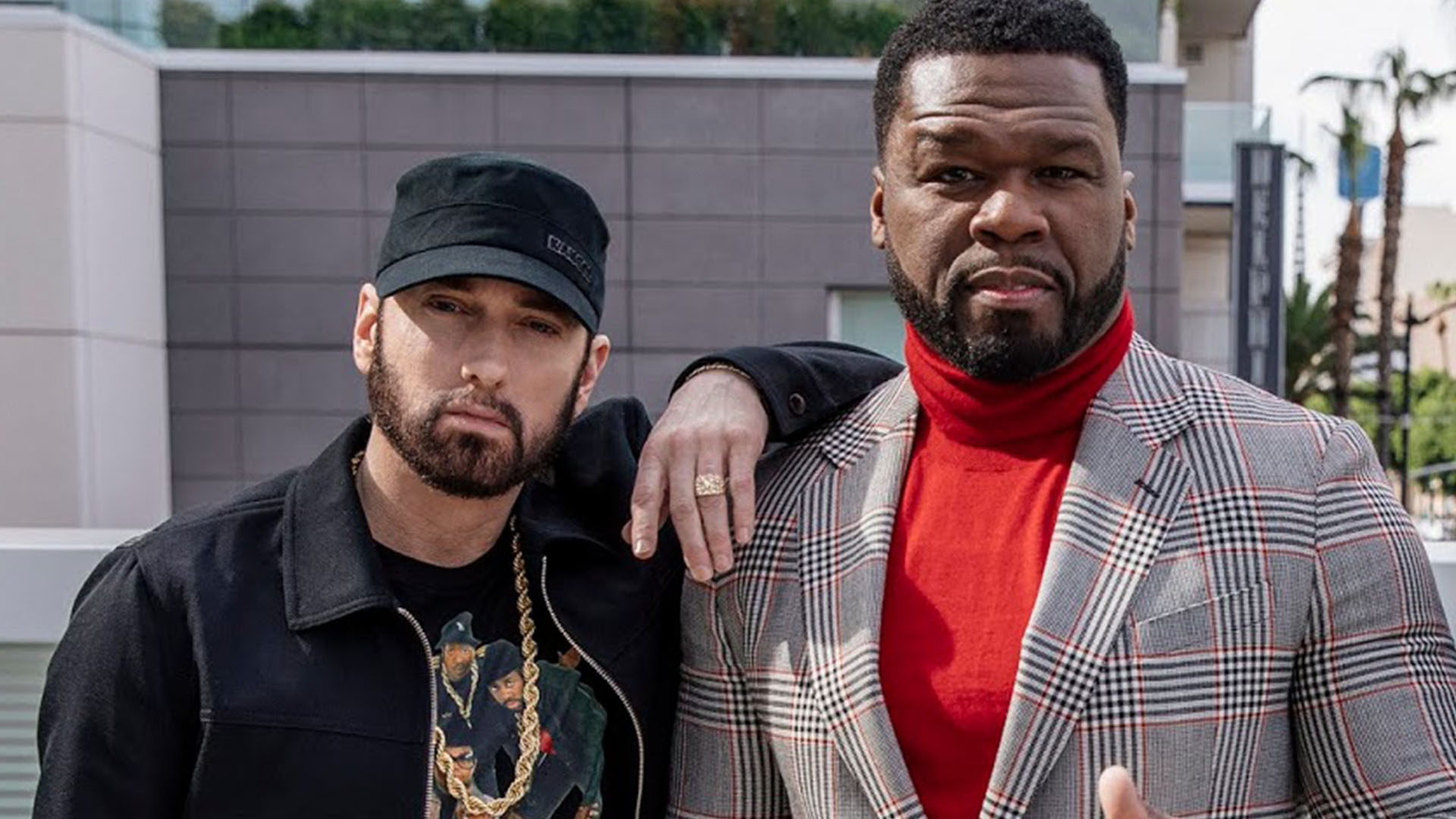 Alongside millions of fans around the globe, Fifty was moved by Eminem's extended interview published recently.
Sharing the magazine cover with Em's portrait, 50 Cent packed in one sentence the complexity and the strength of their bond:
👀This my favorite white boy, I swear to God i love him to death. @eminem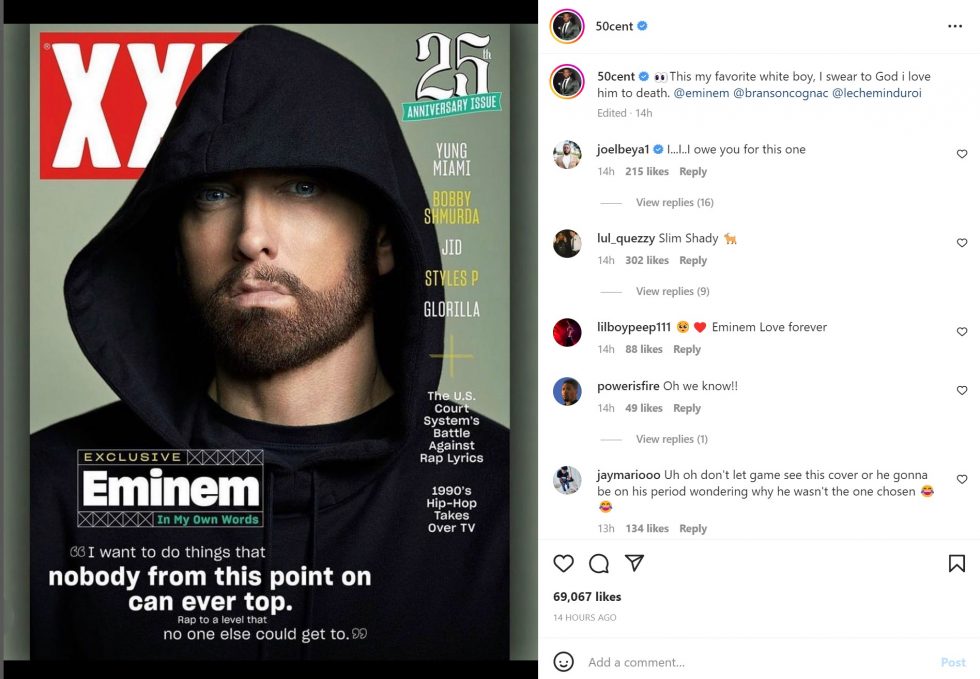 Fifty's fierce loyalty to Em is fully reciprocated, the recent story about Marshall insisting on bringing 50 Cent on the Super Bowl stage is another testament to that.