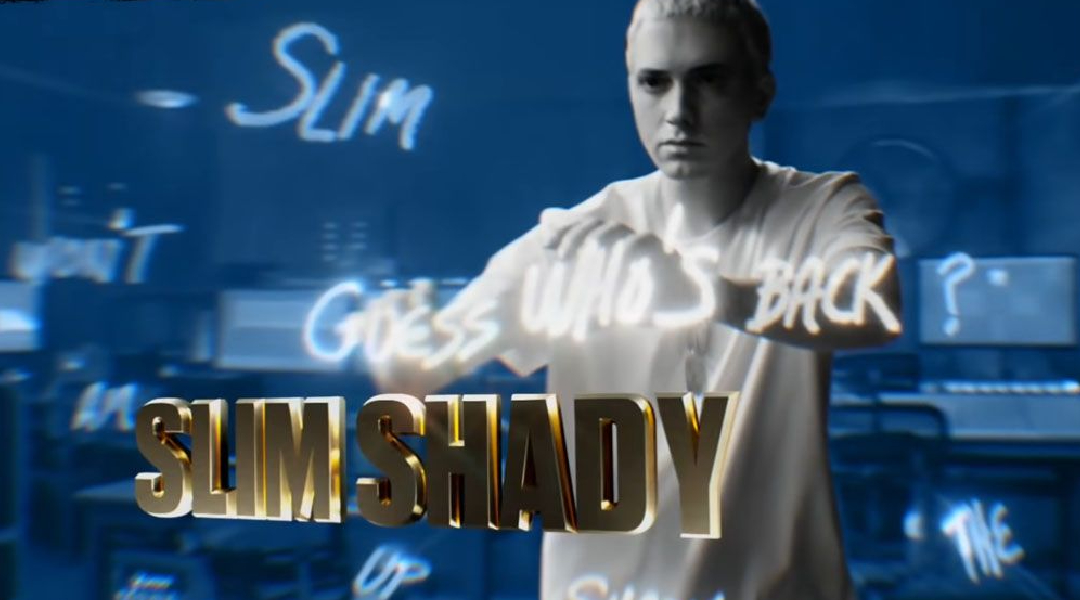 Since last year, Marshall consistently holds the title of the most watched hip hop artist on the video platform.
In the month of May alone, Eminem gained 438 million views. His worst streaming results brought him over 14 million views daily nevertheless. His best — over 17 million.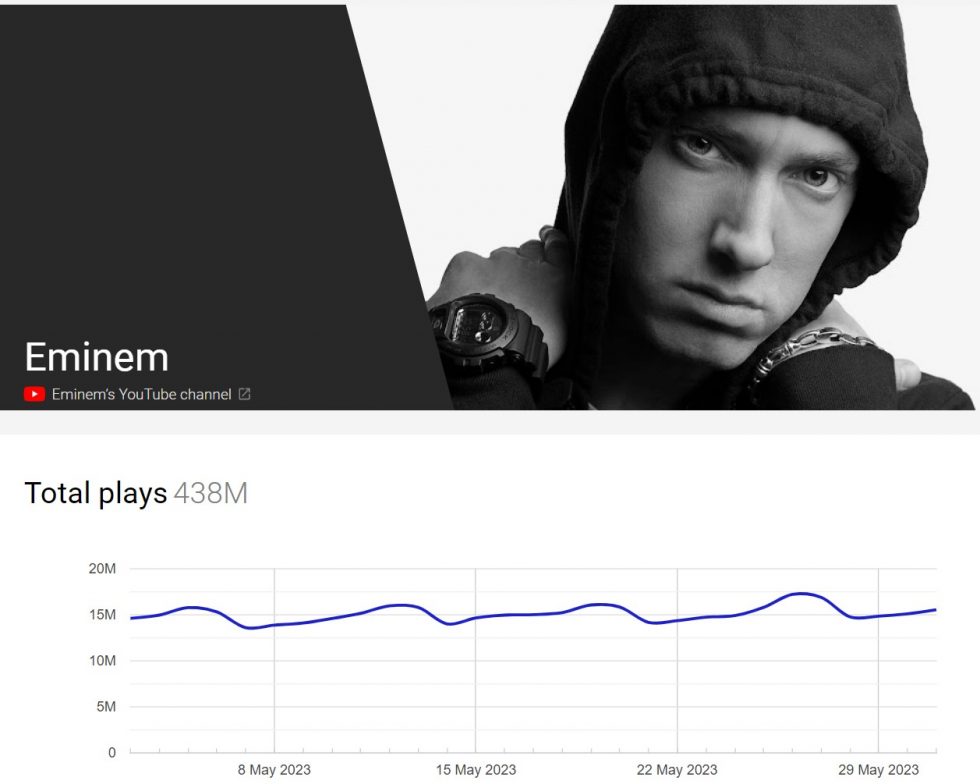 It is a far cry from results, let's say, Drake, who follows Eminem at No.2 with 237 million views since the beginning of May. And who didn't reach 10 million streams a day not once in a month.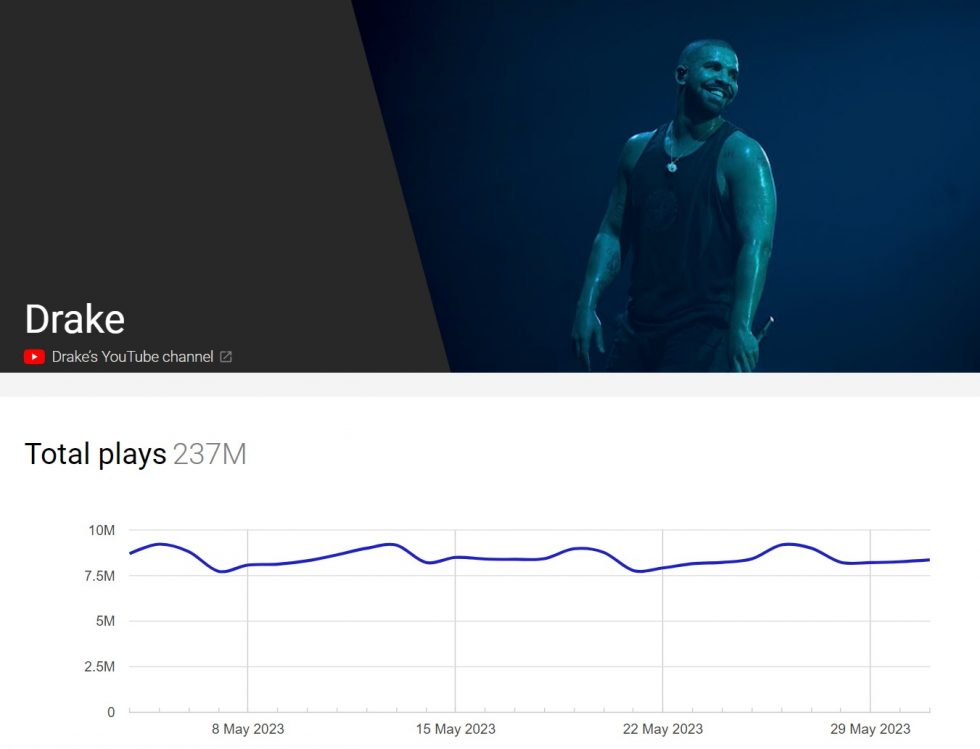 Eminem manages to maintain this level of popularity mostly relying on his legacy catalouge. There is only one track from his most recent album, "Music to Be Murdered By", in his Top 10 most watched videos on YouTube. You see, that at this point Marshall doesn't even have to release new music to top the chart, his has done enough to dominate the world with songs released 20 years ago.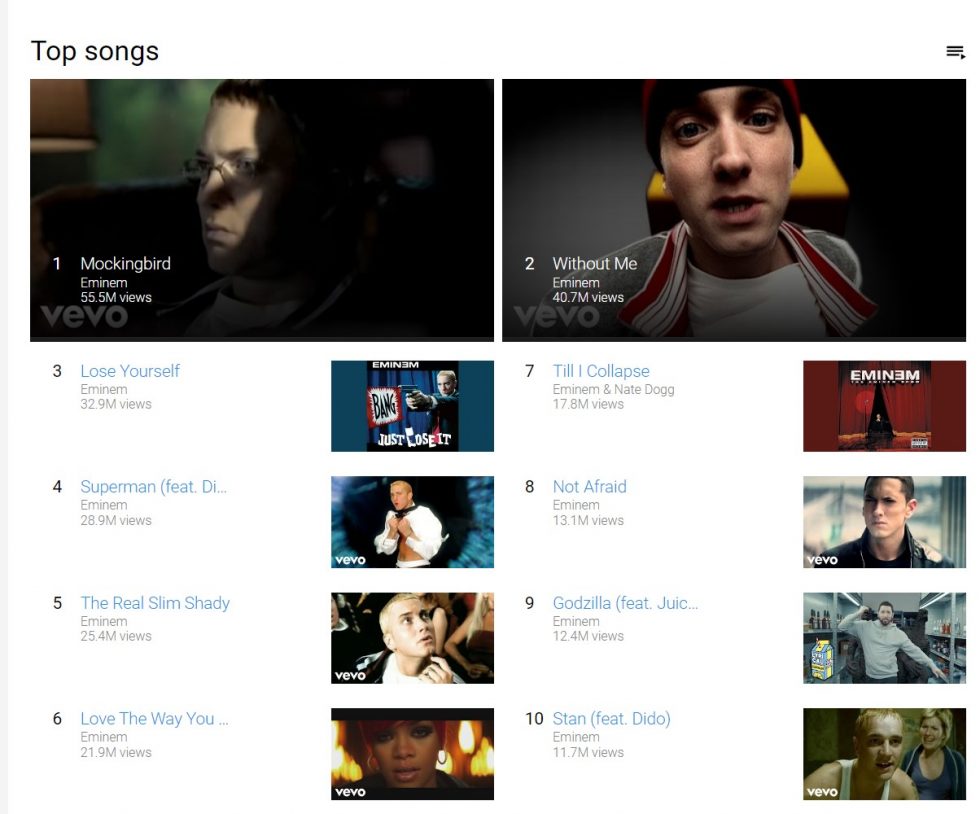 Yet still,we hope to hear more music from Eminem. Just because it's impossible to imagine that his creativity dried out and his tenacity waivered.
Meanwhile, take a look at the list of all rappers with over 100 million views on YouTube in May:
1. 438 million – Eminem
2. 237 million – Drake
3. 209 million – NBA Youngboy
4. 171 million – 2Pac
5. 167m – Future
6. 160 million – Lil Baby
7. 159 million – Nicki Minaj
8. 152 million – 50 Cent
9. 150 million – Lil Durk
10. 143 million – Doja Cat
11. 124 million – Wiz Khalifa
12. 121 million – Lil Wayne
13. 120 million – Juice WRLD
14. 112 million – Kendrick
15. 106 million – Metro Boomin
16. 104 million – Travis Scott
17. 101 million – Kanye West