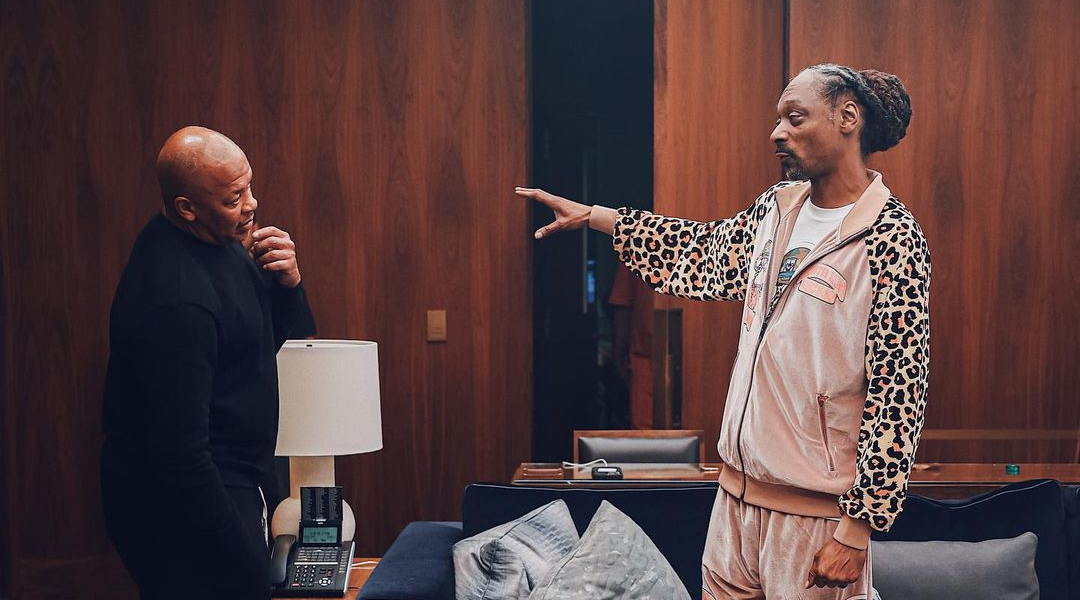 Snoop promises that new music he's working on with Dr. Dre will drop this summer. A new album titled "Missionary" will mark almost 30 years of friendship and cooperation between these two exceptional artists.
Smitty is a hip hop artist and producer, who won two Grammy awards: one for "Shake Ya Tailfeather" with Diddy, Nelly, and Murphy Lee on the "Bad Boys II" soundtrack, and one recently with Nas and Dr. Dre on "King's Disease". He has been tied to both Dr. Dre and Snoop for quite some time and recently shared with AllHipHop insights on how the work on "Missionary" is going:
It's gonna be great music. That's not even the given. What people won't expect is the level of execution that Snoop is committed to. Snoop's in his bag — it's funny, I was in Hawaii working with other projects last week. He called me, I'm three hours behind. It has to be 8 in the morning. He's like "man, this is Snoop. Little bro, I ain't seen Dre this excited since The Chronic. He's really excited about what we're doing." I said nah, you think? He said "y'all ain't got what we got. Y'all go on trips on yachts with him, record and all that s###," because that's how we started.

He took us on a yacht trip to Croatia. We were recording every day, we had three records for Snoop. When we came back, Snoop said "Yo, this could be something!" That's what set the plug, that's what started it. That's the last thing Snoop said to me, "man, he's really excited." And Snoop's commitment to execution makes us all humble. I've seen Snoop come in and not be in the mood to record, and he'll still give it his all. Because a lot of people are intimidated to record with Dre. I've seen some of the biggest names not want to record with him because he's that meticulous. He'll make you do the line over and over a thousand times, then tomorrow say, "yeah, I was wrong."
Snoop Dogg is already sure that the album is going to be remarkable. Let's also hope that it will be released on time.