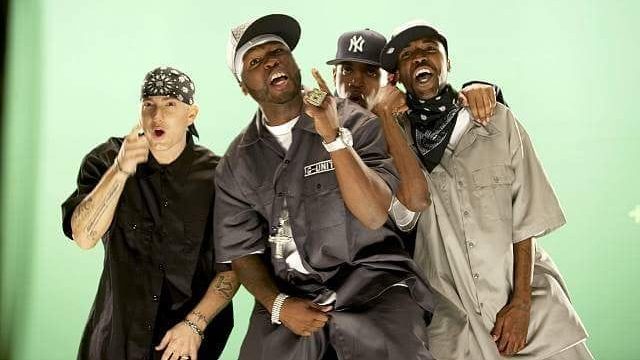 The visuals for the leading single off "Eminem Presents: The Re-Up" has reached a significant streaming milestone on the platform.
"You Don't Know" hit 400 million views just the next days after the compilation it introduced had received a platinum certificate in the UK.
The song, recorded by Eminem with Fifty's G-Unit and a Shady Record artist Ca$his, remains the most popular track on the album. "You Don't Know" obtained its own platinum plaque in the US in 2018, and it has been streamed on Spotify over 149 million times. It is over five times more than the second streamed track off the album, "Smak That (Remix)" (23 million).
Watch Eminem — "You Don't Know" feat. 50 Cent, Ca$his, Lloyd Banks below: