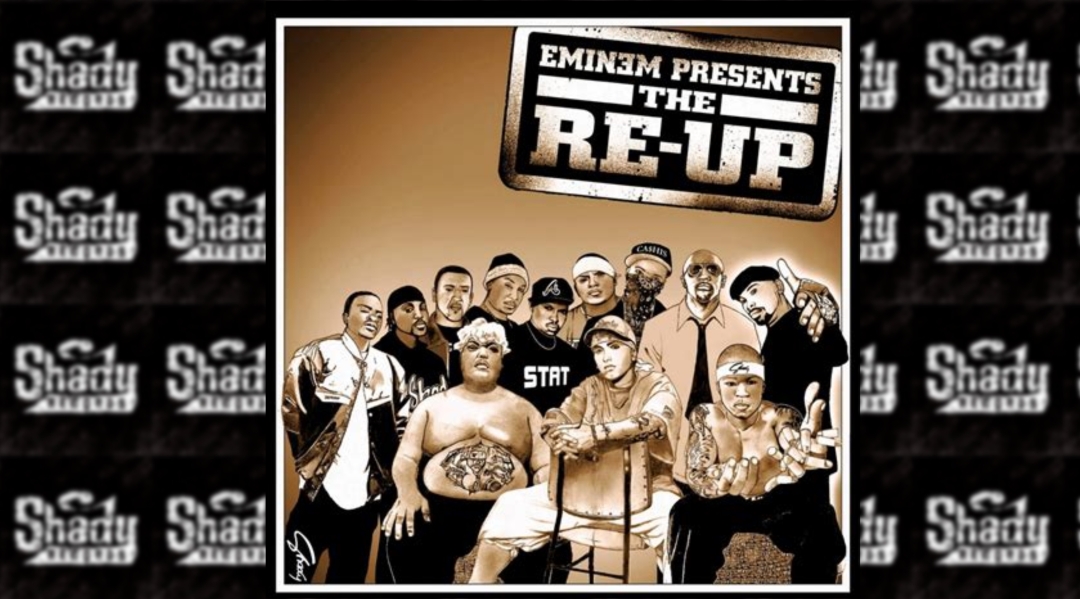 The Shady Records compilation where Eminem showcased his artists has reached platinum status in the UK.
BPI recognised 300,000 album units that "Re-Up" sold in the country by awarding it a platinum certificate. The album got its UK gold in January 2007, just one month after the release. It took the compilation over ten years to get to the next level, but now it is there.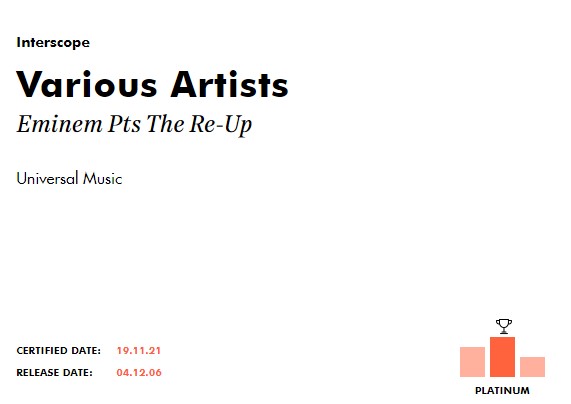 It means that not only Marshall can casually add a platinum plaque to his collection, but Proof, Kuniva, Swifty McVay, Bizarre, 50 Cent, Obie Trice, Stat Quo, Bobby Creekwater, Cashis, Mr Porter and more also receive their recognition.
Listen to "Eminem Presents: The Re-Up" below: