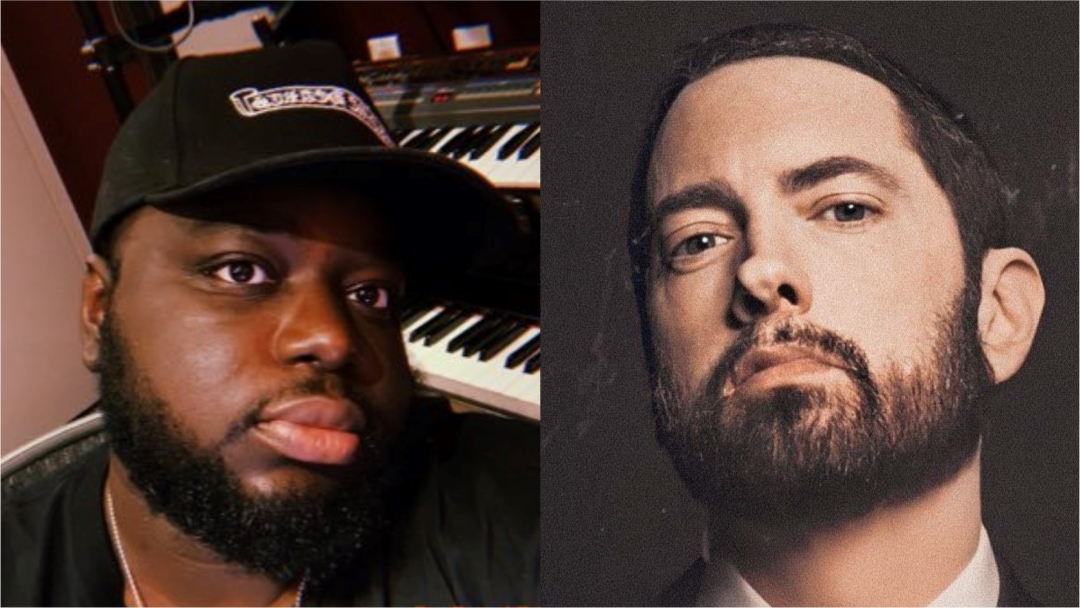 The "Zeus" collaborator is dropping hints on his social media.
Inspired by Eminem's recent collab with Snoop Dogg, "From the D 2 the LBC", White Gold contemplates a possible project with Snoop Dogg. The artist posed a question on his Instagram account, asking his audience whether he should collaborate with the Dogg. When answer options are "yes" and "hell yes", it is apparent what White Gold thinks about this prospect. His enthusiasm might be fueled by the fact that two GOATs have evidently and publicly squashed the beef in which Blancogold was involved indirectly by providing his vocals to "Zeus", the track that famously had some bitter words thrown at Snoop. But now the artist feels like he's in the clear. He wrote:
Now that Snoop and Eminem are back friends I need a joint with Snoop.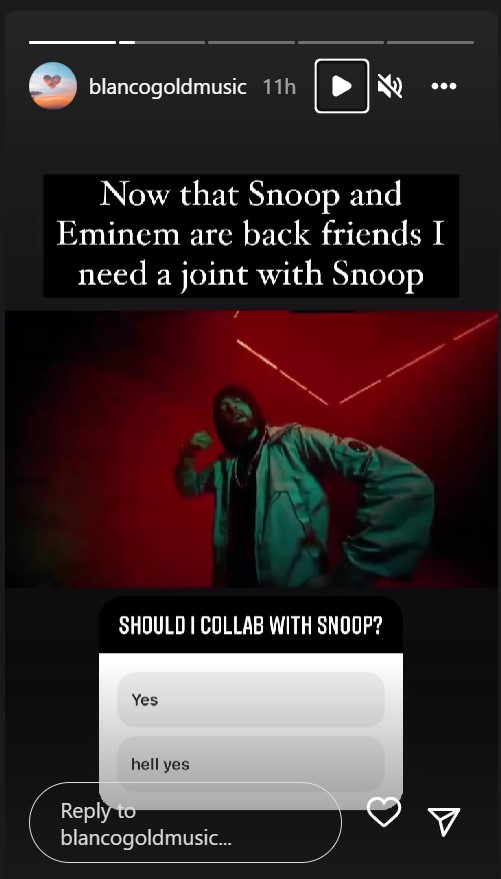 And as a deliberate afterthought, he followed this question with another one. Referring to their joints on "Music to Be Murdered By", "You Gon' Learn" and "Zeus", White Gold asked:
You think we have another one coming?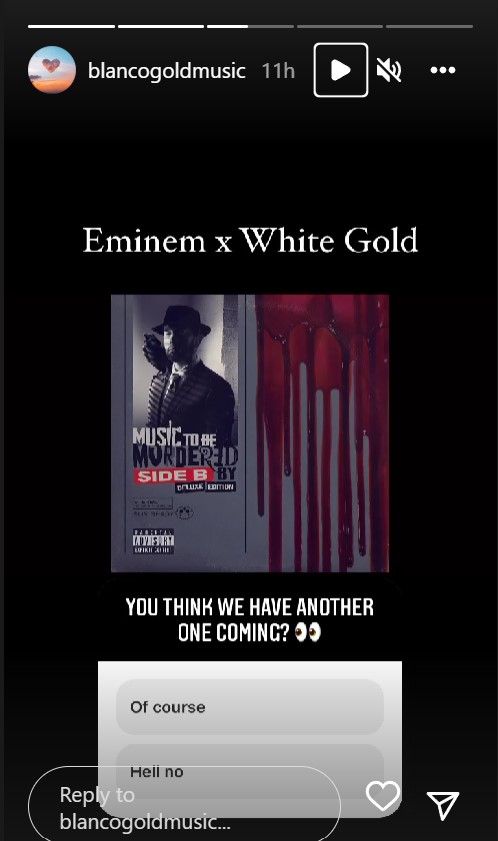 There are two answers to pick from, but rest assured, the vast majority of 95 per cent have chosen the correct one: "Of course". Whether or not they will ever hear it – that's a different question entirely.
Meanwhile, White Gold enjoys media attention, reposting all news stories about his alleged collaboration with Em. And there are plenty of them now.