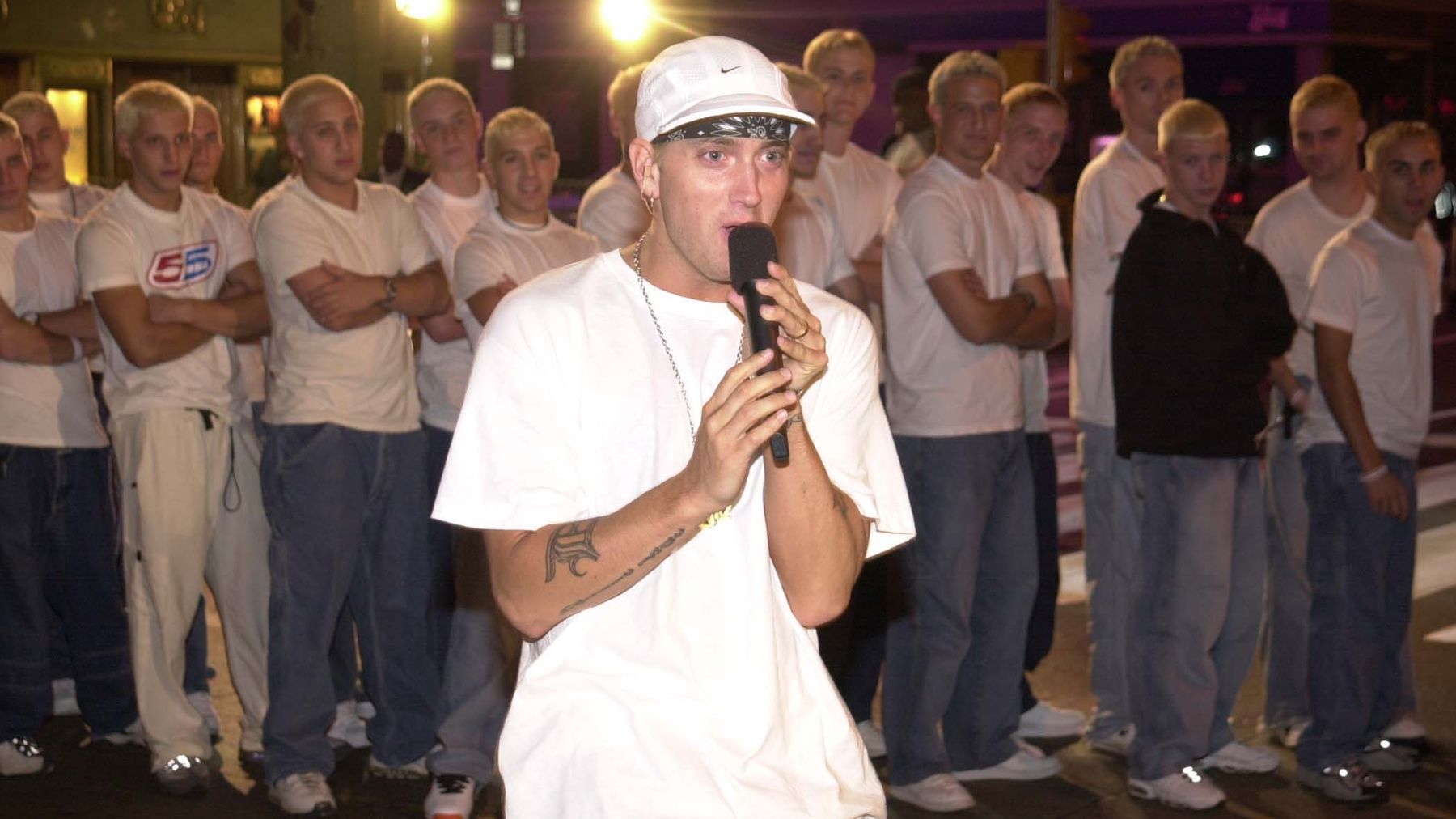 This iconic Shady single off "The Marshall Mathers LP" is his fourth to earn the streaming milestone of 1 billion plays on the platform.
It is also his third solo track to show these impressive numbers, as Em's No.2 on Spotify, "'Till I Collapse", is recorded with Nate Dogg. His next song to arrive at the 1 Billion Club is also expected to be a collaboration, a joint with Rihanna, "Love The Way You Lie".
"The Real Slim Shady" was Eminem's first big hit at the beginning of his career. The song peaked at No.4 on the Billboard Hot 100 and had better success across the pond, reaching No.1 on the Official UK Charts. The track also won Marshall a Grammy Award for Best Rap Solo Performance. It is now 7x Platinum in the US and Australia and 3x Platinum in the UK.
Meanwhile, this is the list of Marshall's five most-streamed songs on Spotify:
1. "Lose Yourself" — 1.4 billion
2. "' Till I Collapse" — 1.3 billion
3. "Without Me" — 1.2 billion
4. "The Real Slim Shady" — 1 billion
5. "Love the Way You Lie" — 993 million
Watch Eminem — "The Real Slim Shady" official video below: